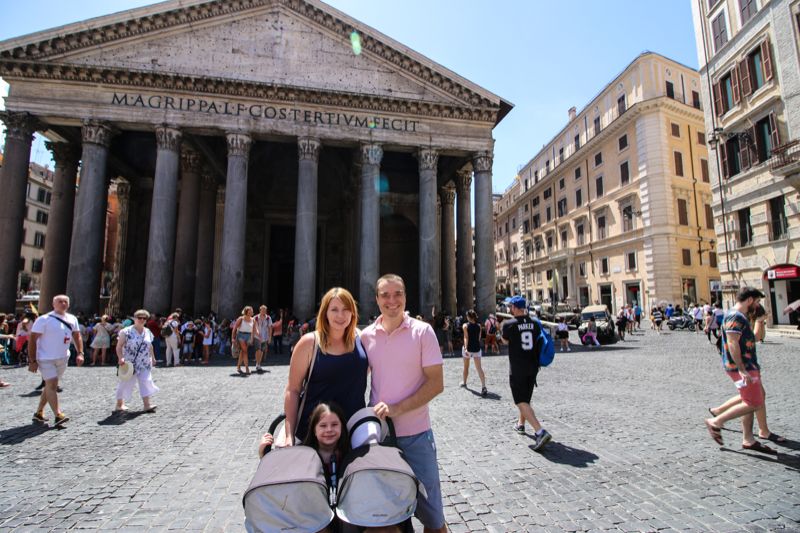 Rome is one of the most beautiful, historic cities in all of Europe, but that's not all it has to offer. As a cultural capital, you can be sure that the food here is just out of the world. From mind-blowing pizza places to a vegan burger bar, there really is something for everyone. Here are some places that we loved while in the city last summer. Hopefully, they will give you a little inspiration if you decide to take a trip of your own to Italy.
1. Pizzeria Loffredo
One of the places that I'm absolutely thrilled about is actually on one of the backstreets of Rome. Over on Via Vestricio Spurinna, you will find that lovely, little, Pizzeria Loffredo. Judging by the reviews, you can get some pretty epic pizzas here from as little as five Euros. That's certainly enough to get my attention! The restaurant offers real Italian pizza that I'm sure my kids will just adore. Bring it on!
2. Flower Burger Roma
On Via Dei Gracchi, this vegan burger joint (yes, you read that right!) is reportedly one of the best in the city. Serving up meat-substitutes on a delicious bun, this place is well worth stopping off at. I am certain that my little ones will love trying a burger with a twist! What's more, Flower Burger offers a famous 'black bun' burger, which looks rather snazzy.
3. Pizzeria il Grano
I don't know about you, but I've got kind of a soft spot for calzone! Since Pizzeria il Grans is meant to serve the best calzone in Rome, I just can't help myself. This is a place that I absolutely have to try. The place is 100% family friendly and very affordable (which is great as I've heard Rome can be expensive!). Pizzas and calzone come in at around the six Euro mark, while wine is just two-fifty a glass.
4. Punto Gelato
My list just would not be complete without a gelato place, right? On Via Dei Pettinar, you will find the world famous Punto Gelato. The ice cream parlour apparently has a seriously wide range of tasty scoops, which means that my kids will be happier than ever. This is a family joint so it really is on my must-see list!
5. Zum Roma
Finally, it's time for another dessert place. Zum Roma serves everything from coffee to cake, which is why I just have to go there. One of the best things that this place makes is supposedly the tiramisu, which is what I'll be having. They also have a wide range of options for children too. I know that this will be the perfect place for my little family!
What are your favorite family-friendly restaurants in Rome, Italy?  Share your thoughts in the Comments section below, on our Facebook, Instagram, and  Twitter.