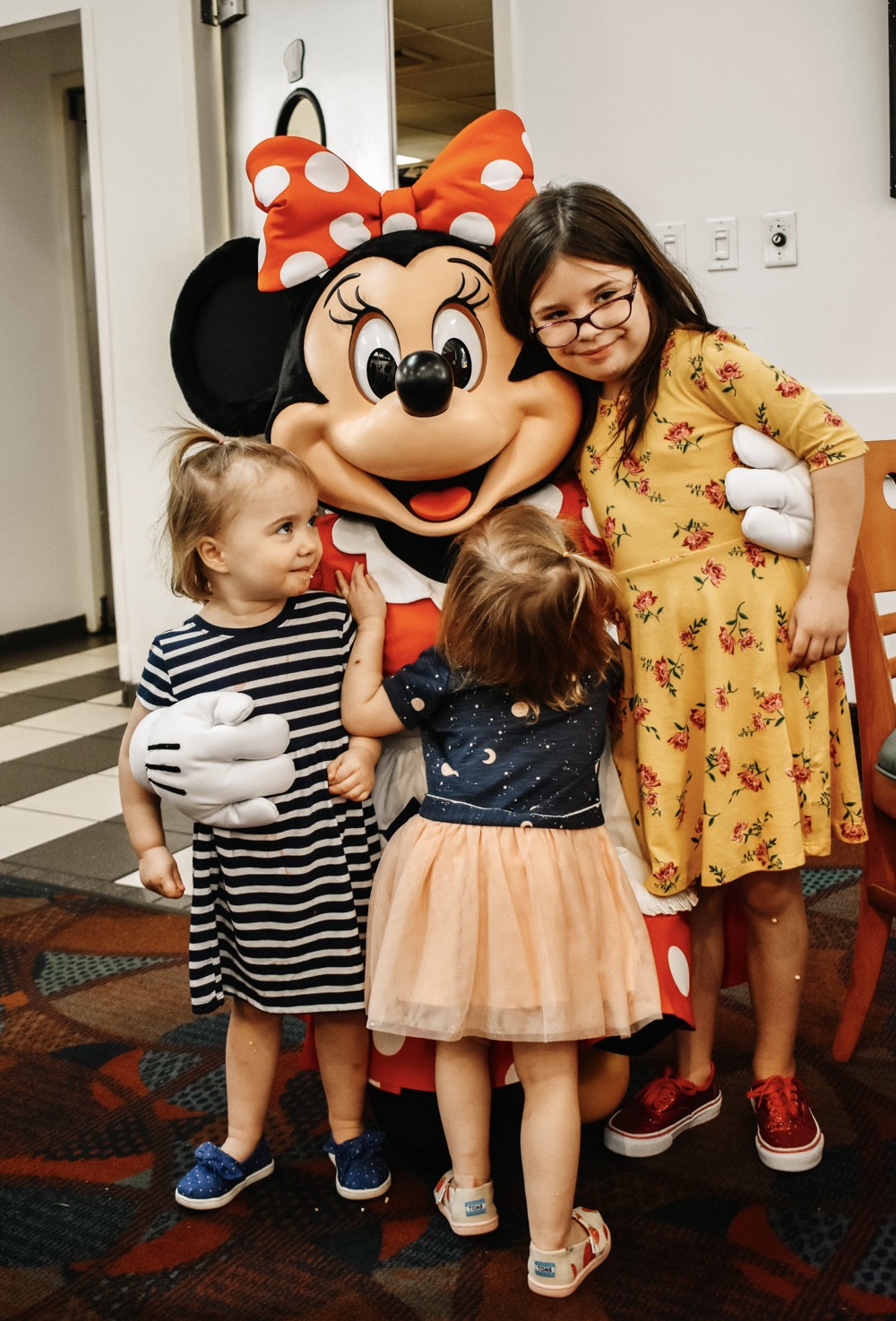 Are you a Minnie Mouse fan looking for the best places to meet Minnie Mouse.  While Mickey can sometimes be found alone or with other pals, Minnie almost always comes paired up with Mickey.  Whether you are seeking out the power couple, or just want to meet Minnie, these are the best locations in Disney world to go say hi.
Cape May Cafe
There are a couple of ways to meet Minnie Mouse for dining in Walt Disney World. Character meals are a fantastic way to interact with your favorite characters, and usually, the meal is "all you care to enjoy."  This one does not require a park ticket.  If you find yourself in the Epcot resort area, particularly at one of the Crescent Lake resorts (Boardwalk, Yacht, and Beach Club) you will want to stop by Cape May Cafe in the morning for a breakfast buffet with Minnie Mouse.  When you are done with breakfast, you are just a short five-minute stroll from Epcot.
Chef Mickey
Located at the Contemporary Hotel, Chef Mickey's is an ideal spot not only to meet Minnie Mouse but the whole classic gang of characters – Mickey, Goofy, Donald, and Pluto. Serving Breakfast, Lunch, and dinner the buffet-style eatery is only located one stop from the Magic Kingdom and can even be reached on foot from the park.
Hollywood and Vine
For nearly half of the year Disney's Hollywood Studios has Disney Junior characters take over Hollywood and Dine, but from June January, it belongs to Minnie.  This is a particularly good place to meet Minnie Mouse because depending on the season, the experience will change.  The theme, decor and children's activities will all gear around the holiday of the season.  The one constant, of course, will be that you get to meet Minnie Mouse. This restaurant also offers Fantasmic packages so you can have preferred viewing of the show.
Pete's Silly Sideshow
One of the best ways to meet Minnie Mouse and take photos is to see her as a Magnifique Circus Star in Pete's Silly Sideshow.  This is the large circus tent near Casey Junior and Dumbo in the back of Magic Kingdom.  In the tent, you will find an assortment of Disney pals all dressed up for a circus performance.  Daisy, Donald, and Goofy will be there too!
Adventurers Outpost
If you find yourself trekking through the Animal Kingdom, stop by the Adventurers Outpost on Discovery Island.  Here you can Meet Minnie Mouse in her Safari Clothes.  It's also a double photo op with Mickey.  There are plenty of other great character opportunities on Discovery Island and in Animal Kingdom,  Dinoland USA is the new home for Donald's Dino Bash.  Even Scrooge McDuck and Launchpad McQuack make the celebration of their Dino heritage.  You can find almost all of the fab 5 characters except Minnie Mouse, so whether you join the party or not, don't skip the Adventurers Outpost.
Mickey and Minnie Starring in Red Carpet Dreams
Last but not least, Disney's Hollywood Studios has another great place to meet Minnie Mouse. As in the Adventurer's Outpost, Minnie is accompanied by Mickey Mouse as well.  The meet and greet event is Called Mickey and Minnie Starring in Red Carpet Dreams.  They greet quests for photos on Commissary Lane near the Chinese Theater.  Minnie will look like a Hollywood Starlet and Mickey wears his Sorcerer costume.
Where is your favorite place to meet Minnie Mouse at Walt Disney World?
Affiliate links included below. Thanks for your support!
ENJOYED THIS POST? PLEASE SAVE IT TO PINTEREST!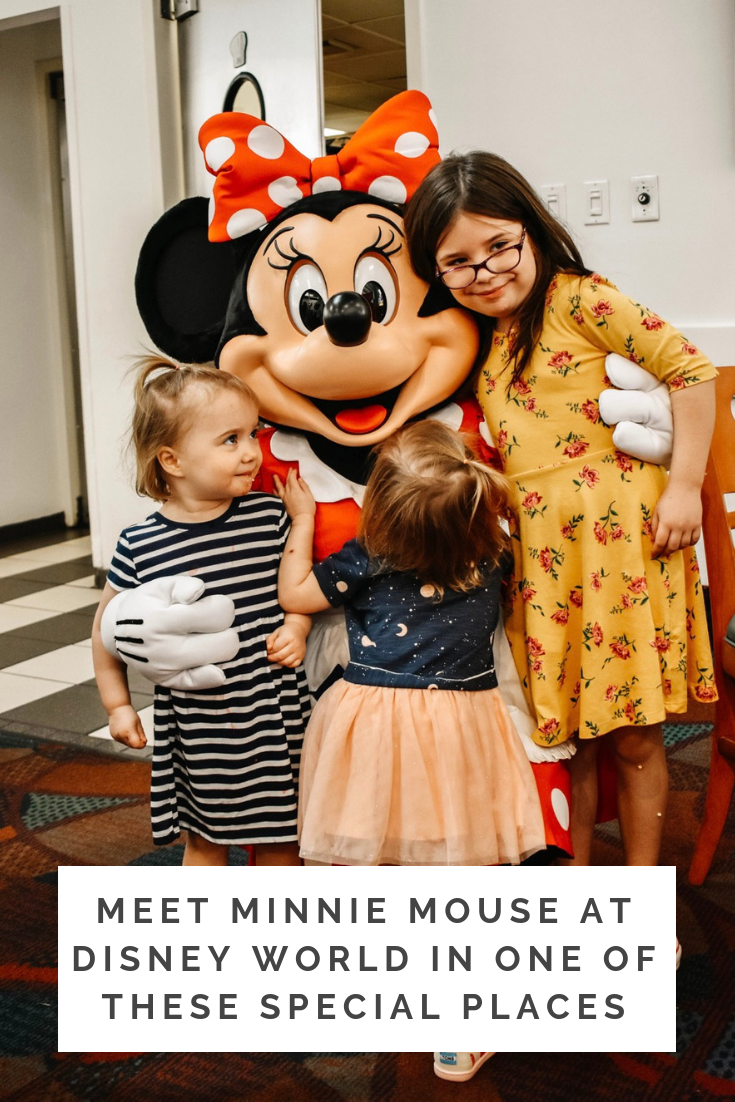 Connect with The Go To Family on  Instagram, Youtube, Twitter, and Pinterest!