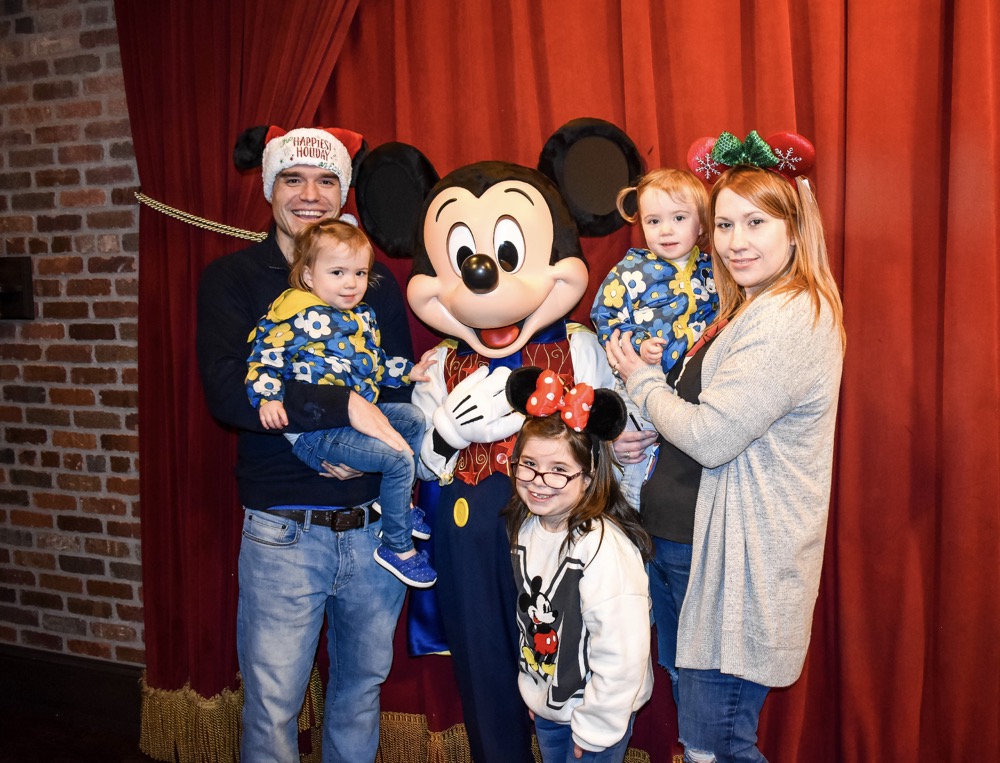 Planning a family trip to Orlando? Chances are, you're there to visit a theme park. Home to Disney World and Universal Studios, as well as a number of smaller parks, this city is a popular vacation destination among families looking to make memories. 
However, don't be fooled – it's not just a spot for families to appreciate. While the area's theme parks are Orlando's biggest draw, there are plenty of other reasons to enjoy a weekend in this Central Florida city. From delicious eats and easy accommodations to plenty of activities to keep the family busy, you'll be hard-pressed to have a bad time here. 
Gearing up for a quick trip to Orlando? This weekend getaway guide has you covered. Here are some of my top recommendations around places to stay, restaurants to try, and things to do while you're in Orlando, Florida:
STAY:
If you're there for the theme parks, you'll want to consider an on-property hotel. At Disney World, hotels like the Contemporary Resort and the Wilderness Lodge Resort offer easy access to the parks and let you truly embrace the atmosphere throughout your vacation experience. Stay on Universal property at a hotel like the Hard Rock Hotel and the Loews Portofino Bay, you'll be treated to complimentary Express Passes and other perks to make your experience much more enjoyable.
Not only there for the parks, or splitting your time between them all? Check out The Grove Resort And Spa. With suites that feel more like apartment-style accommodations, plenty of pools to cool off in during the warm afternoons, and a greater sense of peace and quiet than you can find on Disney or Universal property, it's a wonderful alternative.
EAT:
As one of the greatest family-friendly vacation destinations out there, there are tons of restaurants in Orlando that will let you make dinner more of an experience than a meal. Even if you aren't in town to visit the Disney parks, you should head over to Disney Springs for dinner at the Rainforest Cafe. You'll feel like you've been transported to another world the moment you step into this majestic restaurant, where you'll dine among towering trees and animatronic critters. If you'd rather dine among dinos, the T-REX Restaurant nearby offers a similar atmosphere.
In the mood for pizza? NYPD Pizzeria is home to some of the best pies south of the Mason-Dixon line. Boasting quick service and delicious slices, your family will leave with full bellies without making too much of a dent on your wallet! 
DO:
As long as your weekend getaway doesn't coincide with Christmas, July 4th, or another major holiday, you can probably rationalize a day in one of the area's theme parks. The weekends are prime time for park attendance, so you'll probably spend more time waiting in line than doing anything else. Still, you'll definitely be able to enjoy a few rides, grab a bite to eat, and enjoy the atmosphere. 
Not visiting for the theme parks? Fortunately, there's plenty of other stuff to keep you and your family busy in Orlando if Disney World isn't on your agenda. As a prime family vacation destination, you can find plenty of events, shows, activities, and attractions to enjoy without paying astronomical admission fees.
If your family is down for a round of mini-golf, check out Pirate's Cove, one of the best mini-golf parks around. The course really embraces the theme, and the scenery alone is well worth the price of admission. Choose from one of two courses, or play them both! 
Looking for a thrill without actually entering a theme park? Check out ICON Orlando, the massive Ferris wheel that towers 400 feet above the ground. It's the tallest observation wheel on the east coast, and the spectacular views you'll glimpse from the top on a clear day are well worth the price of admission. 
Speaking of thrills, Florida is known for its fearsome population of alligators, and the best way to get close to one while you're on vacation is to sign up for an airboat ride. You won't find one of these in Orlando proper, but you'll find local shops like Spirit of the Swamp Airboat Rides just south of the city. You'll enjoy a taste of Florida not many tourists get to experience as you glide through swamps and marshes.
Whether you're heading to Orlando to enjoy the city's theme parks or you're simply out to have fun with family and friends, you're sure to have a good time here. Orlando locals, leave a comment and let me know what I left out! 
Connect with The Go To Family on  Instagram, Youtube, Twitter, and Pinterest!