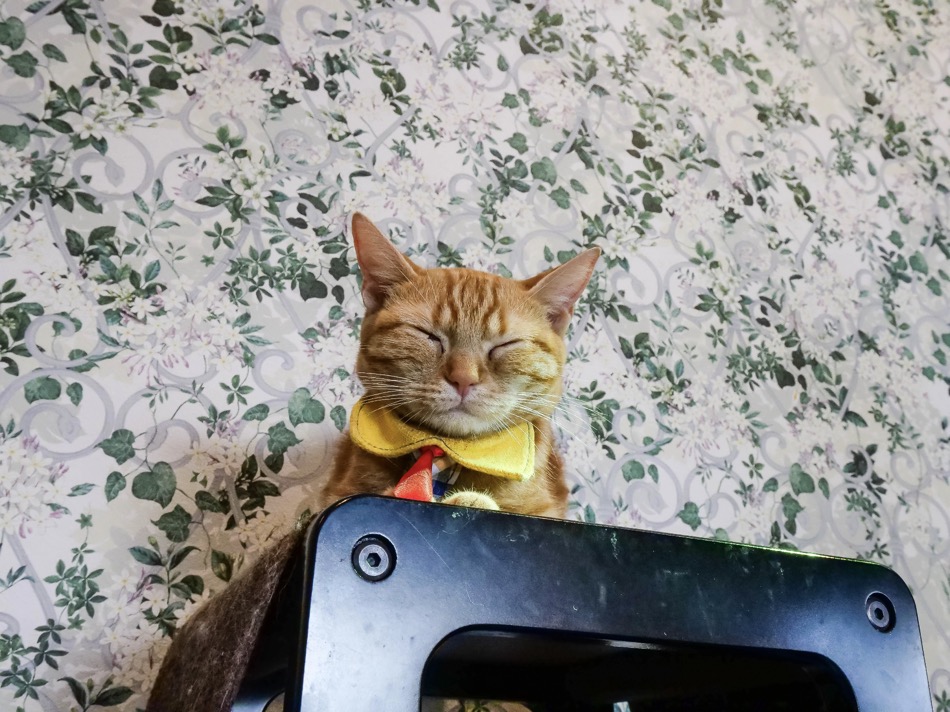 Japanese culture is famous for embracing the unusual and quirky forms of entertainment. One of such things that have been made famous by the Japanese are themed cat cafes. When in Japan, they're not hard to find and many cat cafes are also located in tourist areas. Cat Cafe's are a fun detour on a day of sightseeing when visiting Japan and a fun experience. So, the question you may be asking yourself right now is, "Are they family-friendly?".
Are cat cafe's family-friendly?
On first appearances, you would think cat cafes are a natural spot for families visiting Japan, but this is not necessarily the case. Many cafe's, especially, in Tokyo do not allow children inside. This is something we found out when trying to visit one with our own children. We naturally assumed people of all ages were allowed and made our way to a popular cafe in Shibuya, but once we got to the top floor of the cafe we were turned away.  Our daughter, Ava, was disappointed, to say the least. She is a cat lover, and it may seem silly, but one reason she was so excited to visit Japan was to visit one of these popular cafes.
Truthfully speaking, I understand young children may not be the appropriate patrons if they are unattended. Toddlers like to touch and pick, which is not something all cats enjoy. Our twins Ella & Rose were two-years-old when we visited, so we were very aware of this, however, we keep a hold of our children and are extremely mindful to respect the policies of each place we visit.  Either way, if you visit a cat cafe with a toddler I do recommend to keep watch of them at all times.
Our Experience at a Cat Cafe
After we were told at the first cat cafe we visited that they do not accept children; we called around and found that this is a policy at some and not at others.  We eventually found
Cat Cafe Coorikuya
next to the Hotel Trimming in the Shinjuku area of Tokyo. It is located on the third floor and on the bottom is a pet shop that has the cutest little dogs I have ever seen.
At the shop, you pay for the amount of time you want to spend with the cats. We chose 30 minutes because we weren't sure if Ella & Rose would mesh with the cats. You can also buy wet food for the cats, which we did.  Juices and soft drinks are included in the price and a self-service fridge was located in the cafe room.
Once, we got the cat cafe, we were welcomed in a big room with about 10-12 cats. The cats were absolutely beautiful ragdoll and miniature munchkin purebreds. The cats were very friendly and extremely gentle. They seemed happy to have to the attention and the ones that were not interested remained sleeping in a corner. The cats really loved the food we gave and I had about 5 cats on top of me trying to eat.
Besides feeding the cats, you can hold them, rub them and play with them. They had the basic toys cats like to play with, but to be honest, none were overly interested in them. I assume they're probably bored of people dangling a string in front of them day after day.  They were playful though and the cats shared a lot of playful fights together while we were there.
Ava really enjoyed herself and I glad we looked around to find one that would take children. Ella & Rose did spectacular and were very gentle with the cats. Like most toddlers, they just needed to be guided on how to appropriately rub the cats. Honestly, the only problem I see with visiting a cat cafe is you may want to take one of the precious cats home with you!