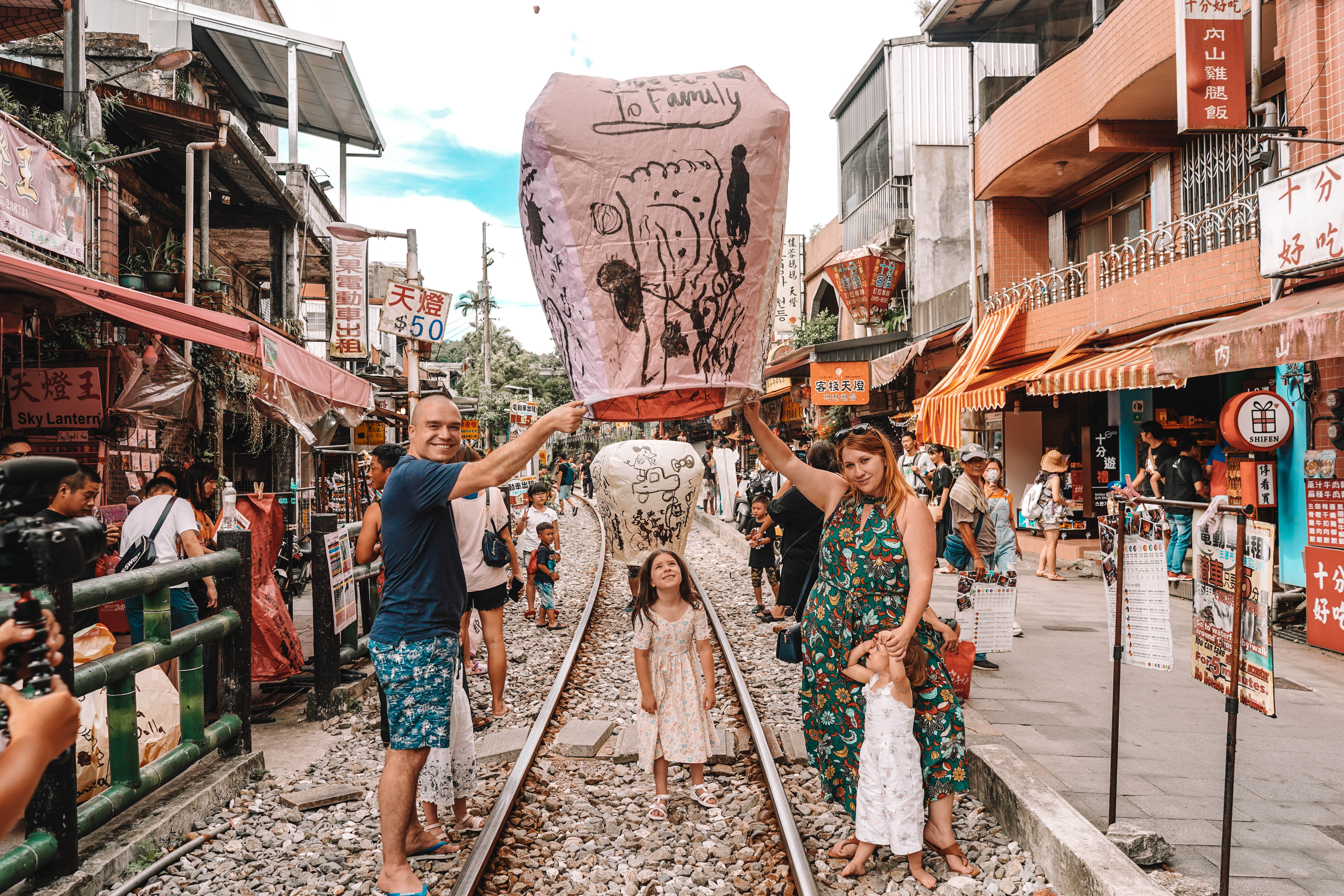 Taiwan is one of the most child-friendly countries in all of Asia. Not only is it incredibly safe but there are countless things to do as a family when visiting this beautiful country. Chances are your first stop will be in Taipei the capital of the country. We recently spent over a week in the city and these are the top five things you must do if you're exploring the city with your kids.
Taipei 101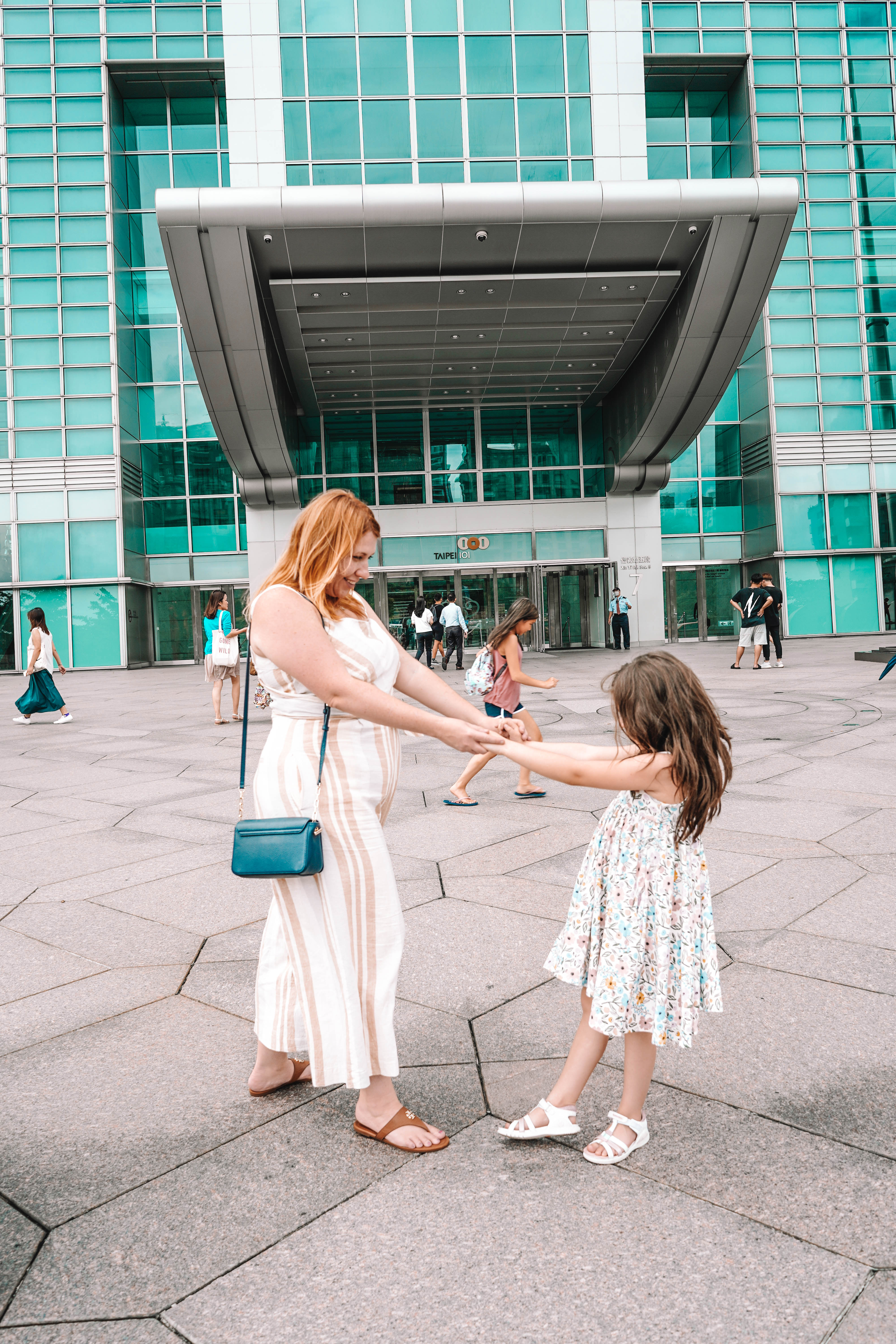 No trip to Taipei is complete without visiting the world-famous Taipei 101. You will find it at the top of every guidebook for the city and for good reason. This super tall skyscraper was the world's tallest building from 2004 until 2010 and, therefore, provides unparallel views of the city and its surrounding mountains.  Usually, I'm not a fan of city lookouts. I find admission is usually overpriced and once you get to the top it's slightly boring. However, that is not the case with Taipei 101. I loved how organized and interactive the whole experience was. The observation area is set up nicely and overall it felt like a very serene place at the top. The whole experience is also stroller friendly. They even brought us in the back and up the private elevators so we could experience the outside observation area.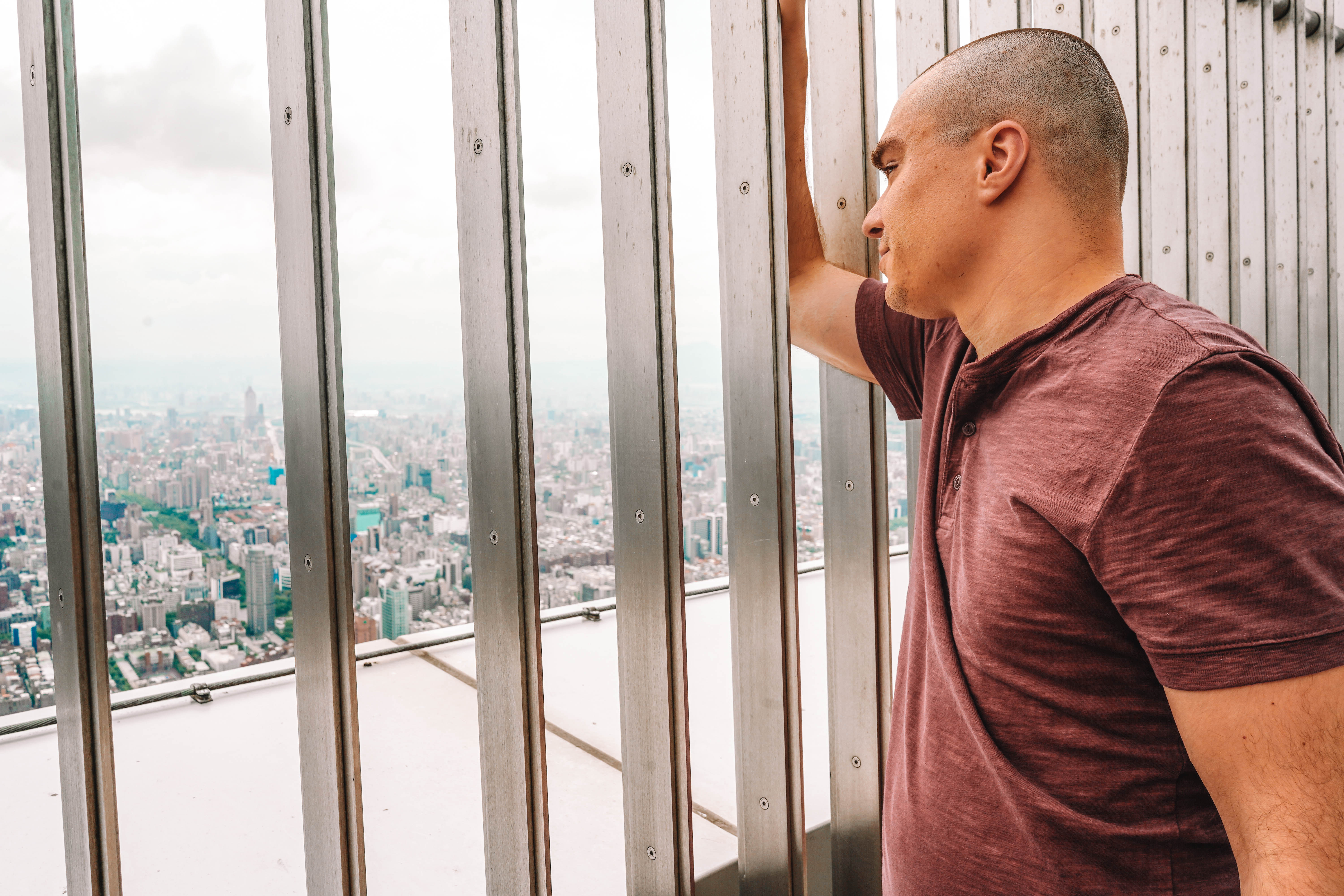 After you visit Taipei 101 you can head to the food court down below, which has literally everything under the moon. There is also a gourmet market too and there are lots of opportunities to buy local specialities.
Din Tai Fung Restaurant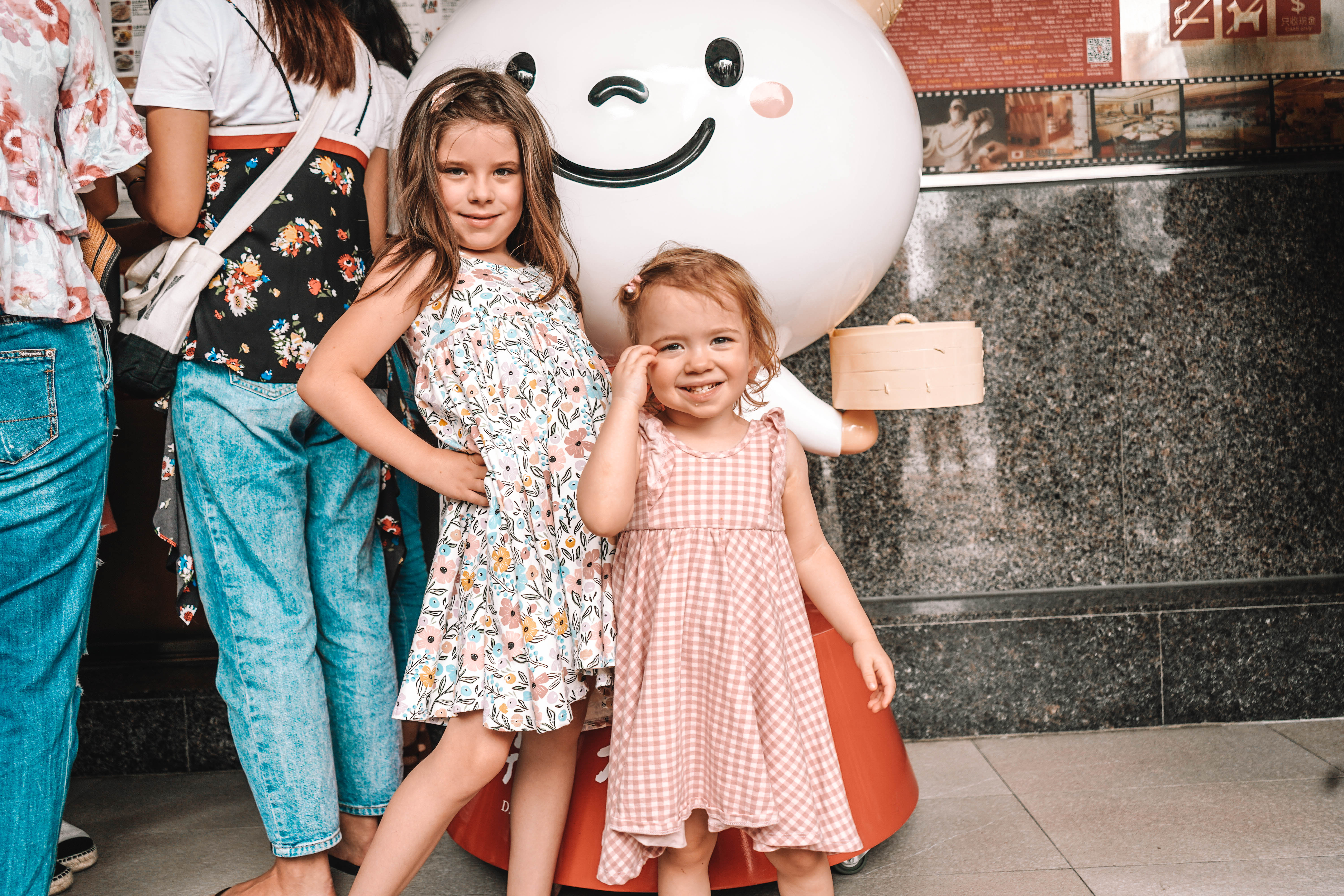 A restaurant at the top of our list? Yes, you read right! Din Tai Fung is not just any restaurant though. It is world famous for its xiaolong bao, basically steamed dumplings and its Huaiyang cuisine.  Lines at peak hours can reach two hours and for good reason. The hype is real! The perfection of each dumpling is almost an art with its thin layer covering the tender meat inside accompanied by mouth watering broth that pops in your mouth.
The good thing is that if you're smart you don't have to wait in the crazy line! Here is a little secret. You can pre-book your day and meal with Klook and essentially skip the line once you arrive at the restaurant. After paying online, you receive a confirmation that you much show once you arrive at the restaurant. From that point, you will wait about 15 minutes to be seated.  Just to note pre-booking doesn't limit what you can order at the restaurant if you want more they will gladly add to your order.
Shilin Night Market
Taiwan is famed for its night markets so a must stop while in Taipei is one of the cities many night markets. Shilin is the biggest and most famous. Be prepared for hundreds of stalls selling food, souvenirs and basically everything else you can imagine. Some of the best food to taste at the market are the steamed dumplings, sweet potato balls, oyster mushrooms, and grilled beef or squid. If food is not up your kids' alley be sure to head in the main entrance of the market and play one of the many carnival games. They even have some for toddlers to partake in and then they receive a little pack of stickers after playing. We walked away with a huge stuffed animal after winning the balloon dart game.
Day Trip to Yehliu Geopark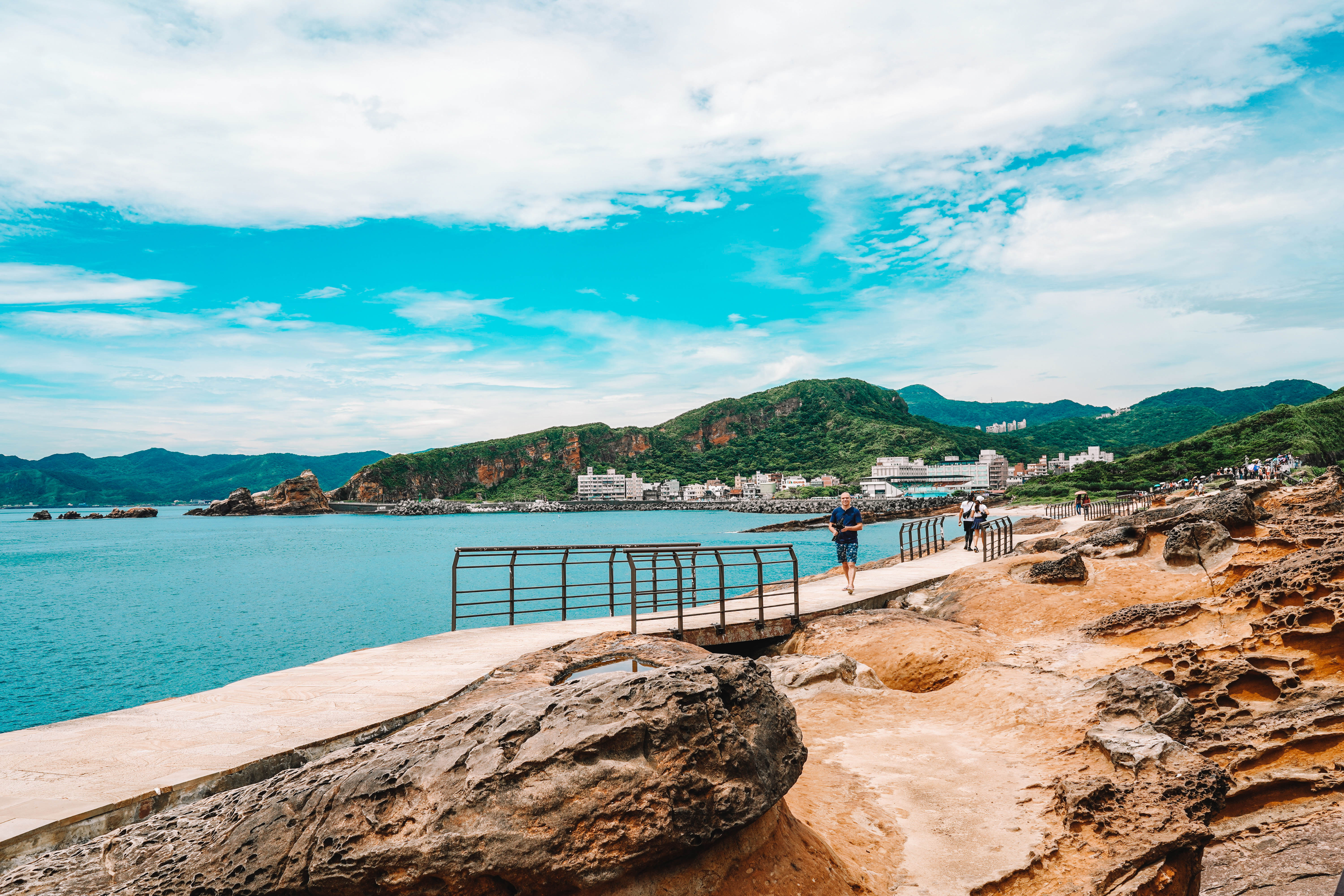 About 45 minutes – 1hr north from the centre of Taipei this Geopark is a great way to take a break from the bustling city.  It is home to a number of unique geological formations including the iconic Queen's Head. My kids loved the cool looking formations and there were lots of Instagram points or areas to take family photos.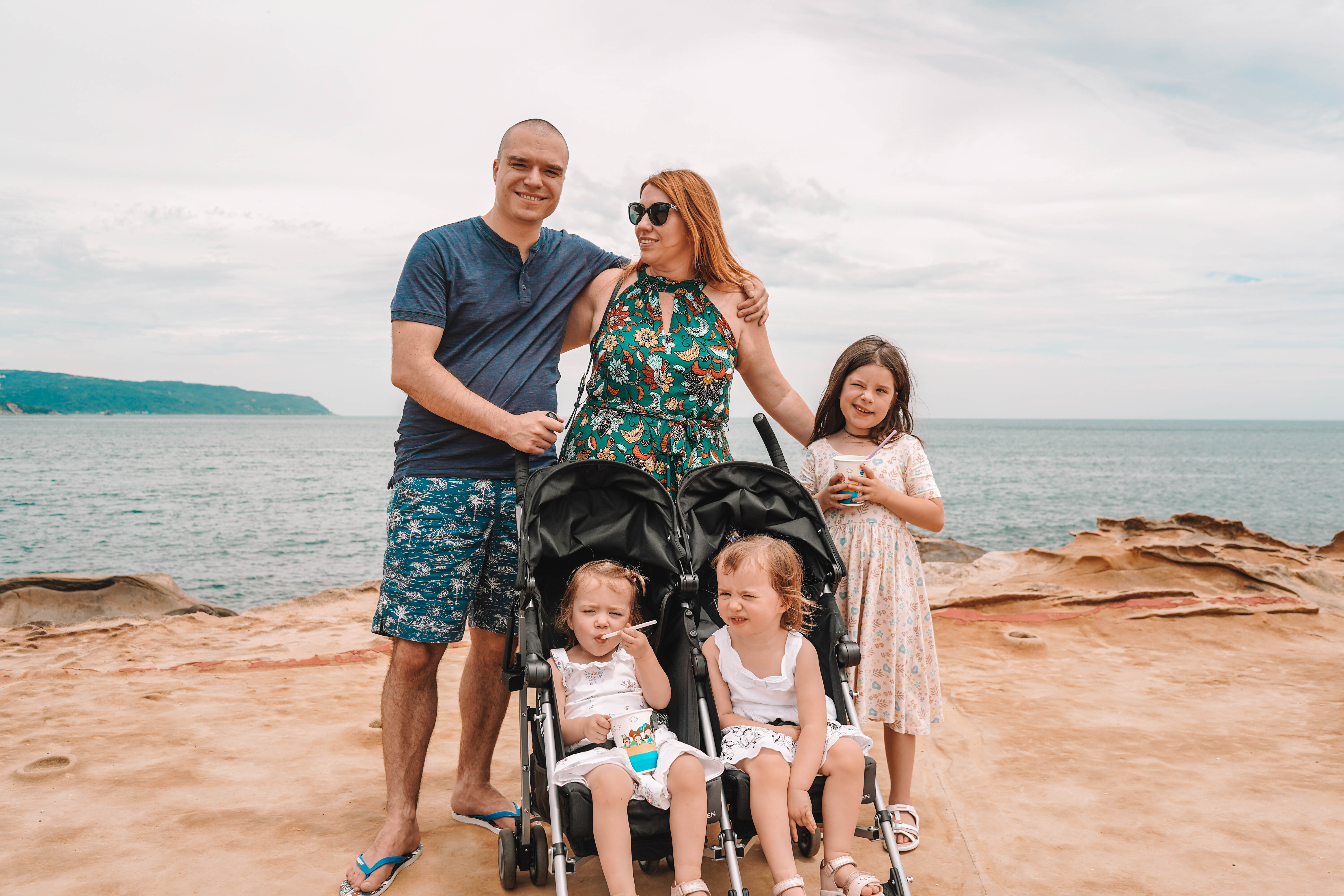 The whole site is accessible by paved pathway also making it a great day for families with small children. Just be sure to bring cover and sunscreen because it can get very hot in the summer months.
The simplest way is to get there is to book a private car from one of the many tour companies in Taipei. We did a full-day trip around the area, so we also visited Shifen and Jiufen in the same day. Of those two towns we enjoyed the lantern flying in Shifen the most. So, if you have time I would add it to your trip!
Shen Keng Old Street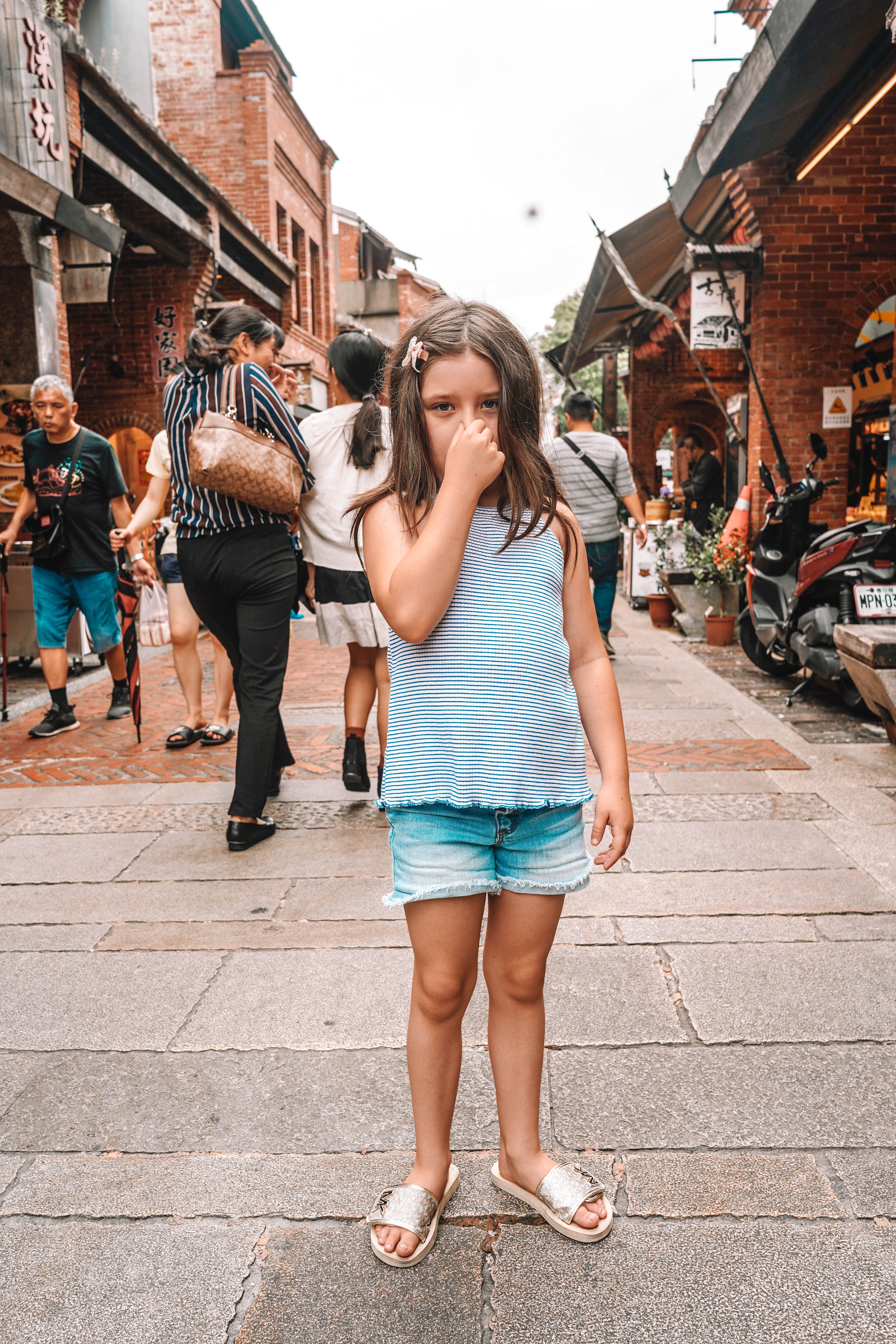 Shen Keng Old Street or the stinky tofu road is just 15 minutes from the centre of the Taipei and is a fun place to visit if you want to try or at least smell the stinky tofu that Taiwan is famous for. You have really never smelled something till you have smelled stinky tofu. It's hard to exactly explain the smell but let's just say you can't miss it. It's a true experience and a great place to teach kids to be open minded about new foods.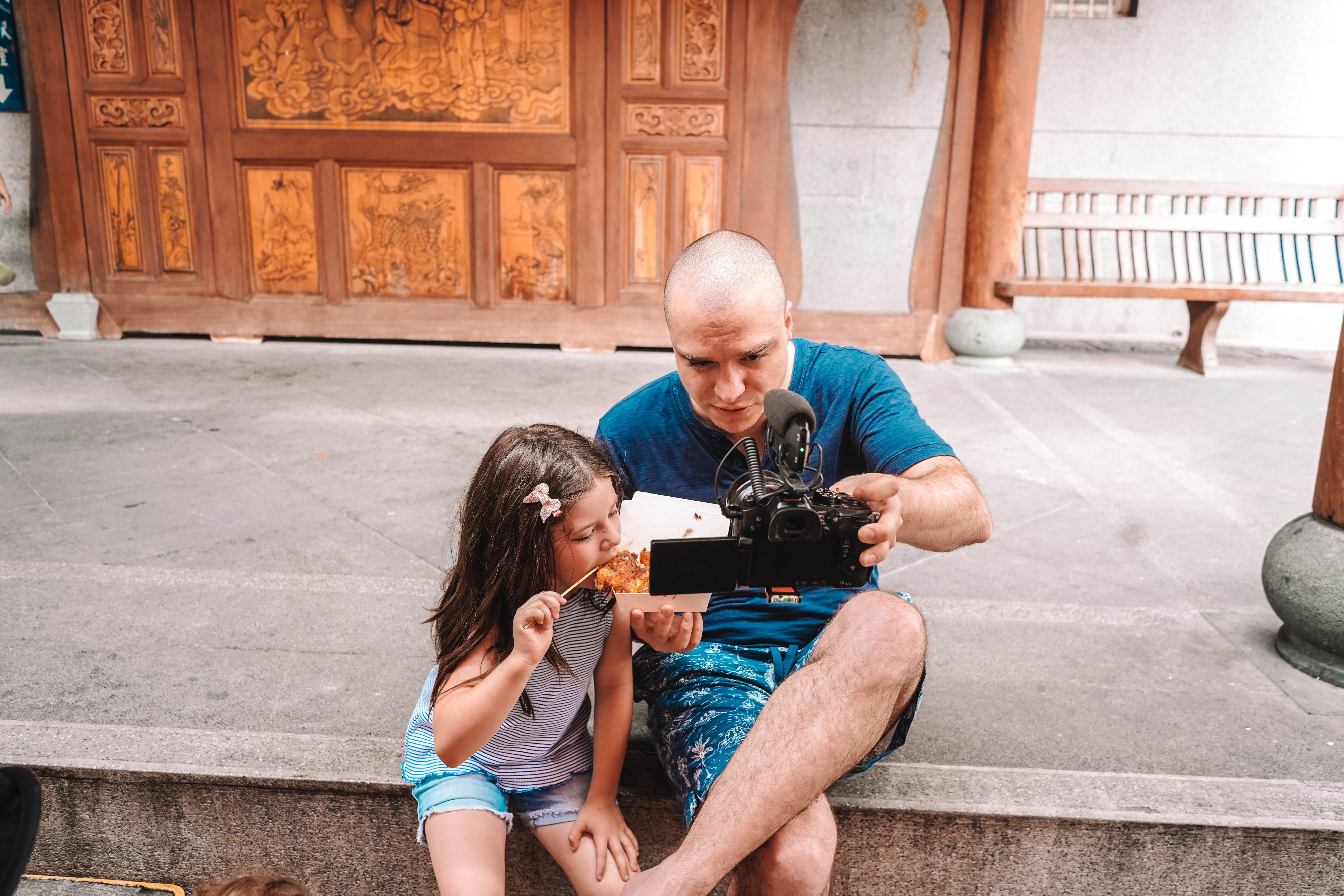 To be honest, not all types of stinky tofu tasted bad, but it's something you'll either love or hate. For kids, I suggest barbecued tofu, which tasted completely normal to me.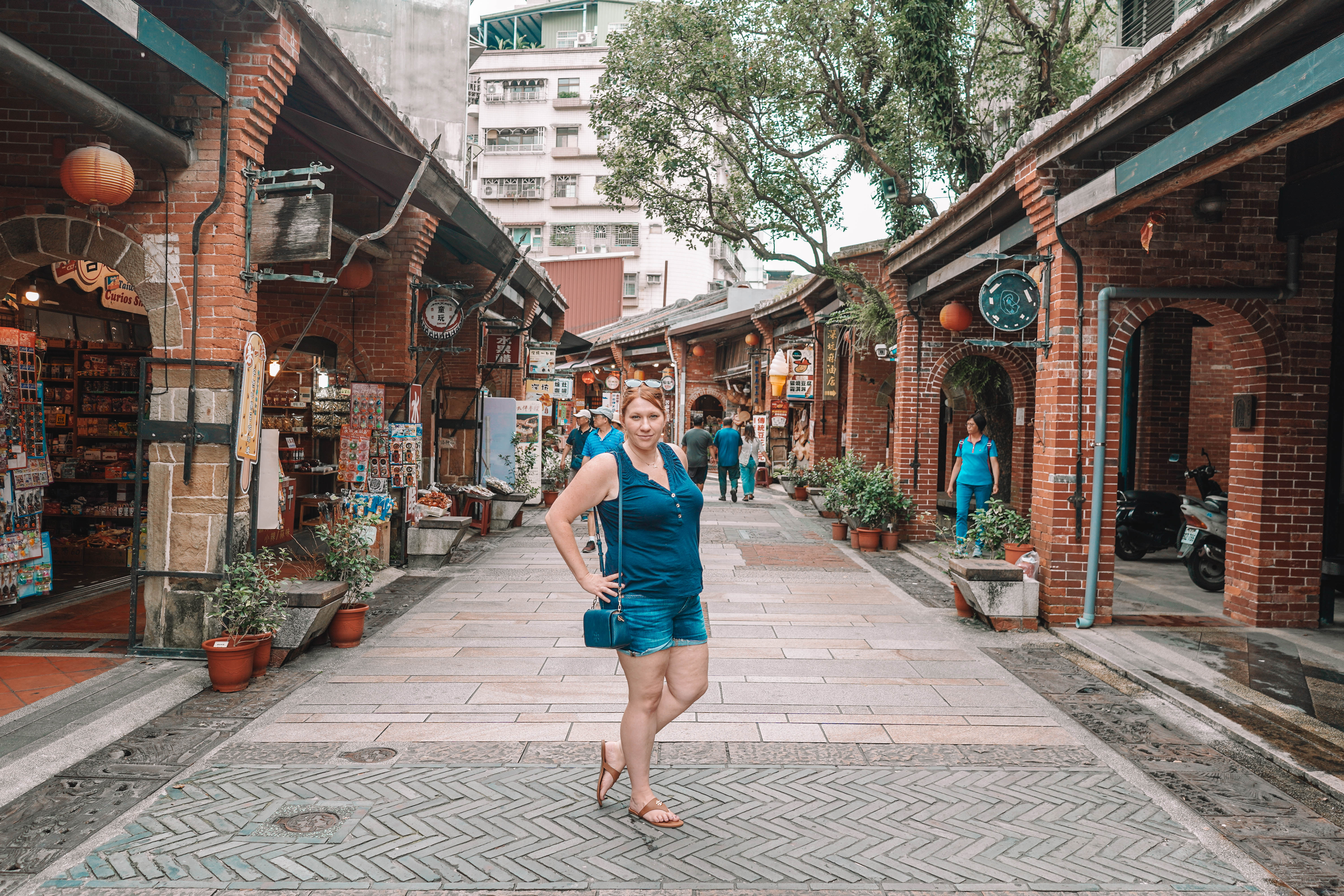 The street is only open to pedestrians and is fun to walk down. There are plenty of stores to browse through that sell souvenirs and other Taiwanese treats. I stopped at tea shop and bought some really nice oolong tea to take home.
Have you visited Taipei before? What were your favorite experiences in the city, and do you have places that you would recommend families to visit?