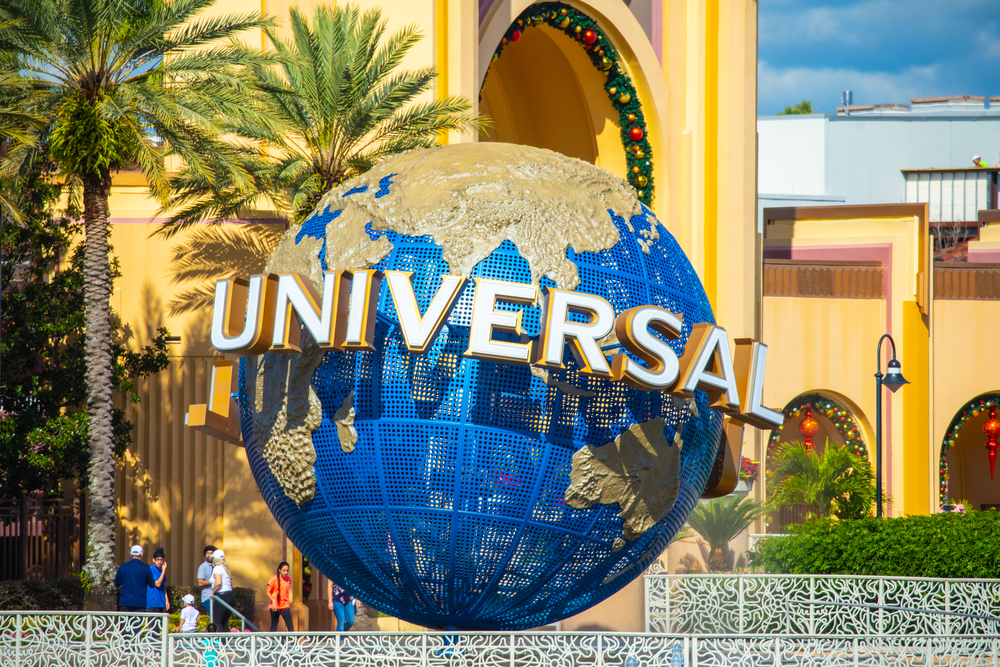 Universal Studios Florida thrives on its original premise of taking visitors into the movies and behind the scenes. It's the go-to theme park for a first-hand look at what studio production is like. Since Islands of Adventure takes an approach based on in-world immersion, the prevailing studio theme of the original park is comforting, even as more themed neighborhoods continue to emerge. When you visit Orlando and stop by the park, make sure you do these top things at Universal Studios Florida.
Explore Diagon Alley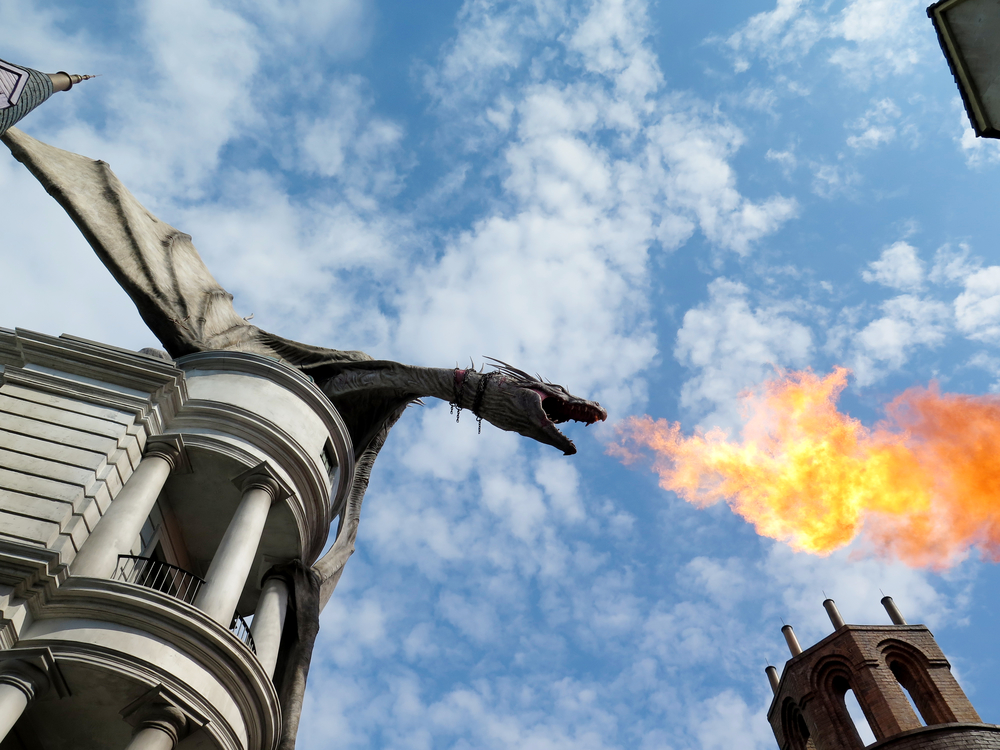 Even if you are not a Harry Potter fan, you can appreciate the artistry that shines through in every facet of this recreated fictional world. The Universal Studios Florida portion of the Wizarding World is more than a ride and a few shops and restaurants. It's an inspiring glimpse into the world of one of the most popular franchises to jump from literature to cinema. The whole place is worthy of exploration with plenty of details to discover as you go.
Ride the E.T. Adventure
The only place where you can enjoy this vintage universal dark ride is at Universal Studios Florida. Apparently, Steven Spielberg who has an exclusive agreement with Universal will not allow the ride to ever close down. In Universal Studios Hollywood, and Japan, the attraction was gutted and replaced with different rides but the one in Florida is the original and a surviving relic from the parks opening day.
Dine at Springfield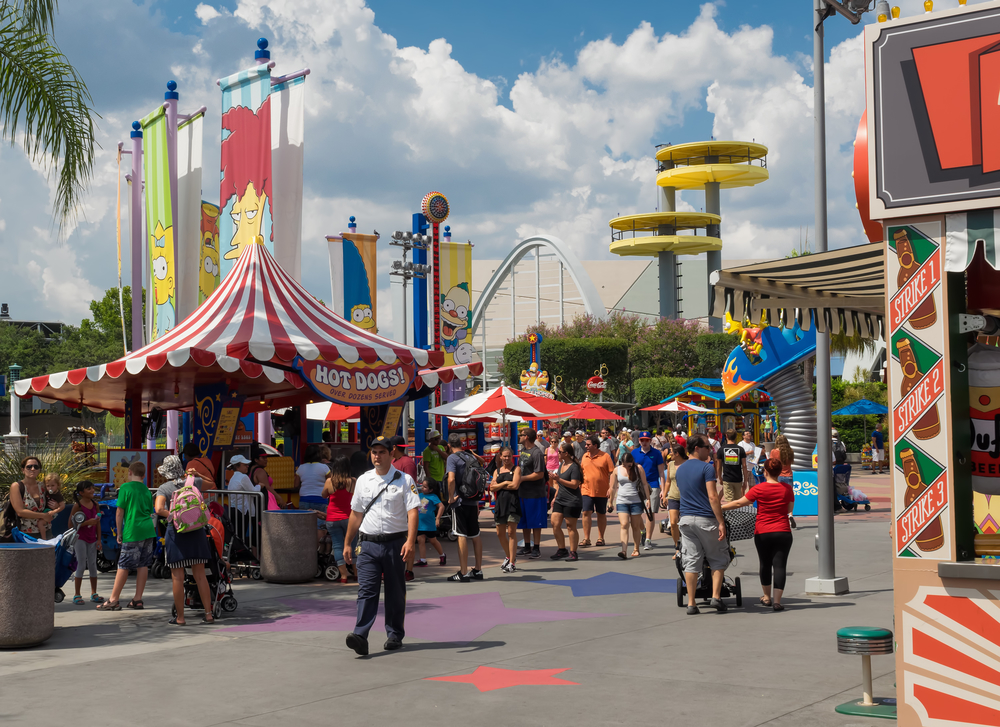 You don't have to alter your dining plans to have a Krusty Burger or a Flaming Moe, so it's imperative that you stop by the home of the Simpsons for at least a quick bite or a drink. A Duff beer and a couple of Senior Bumblebee tacos will make your day if you are looking to grab a quick and delicious lunch as you explore one of the studio parks more immersive environments.
Horror Makeup Show
Part of the Universal Studios Florida experience is the behind the scenes look at filmmaking. Since classic Monster Movies are what put Universal on the map, this horror makeup show is a must-do for any fan of the studio or the parks. The show puts guests in a fun-filled show that entertains as well as educates about what goes into creating believable horror makeup for the movies.
Park to Park Pass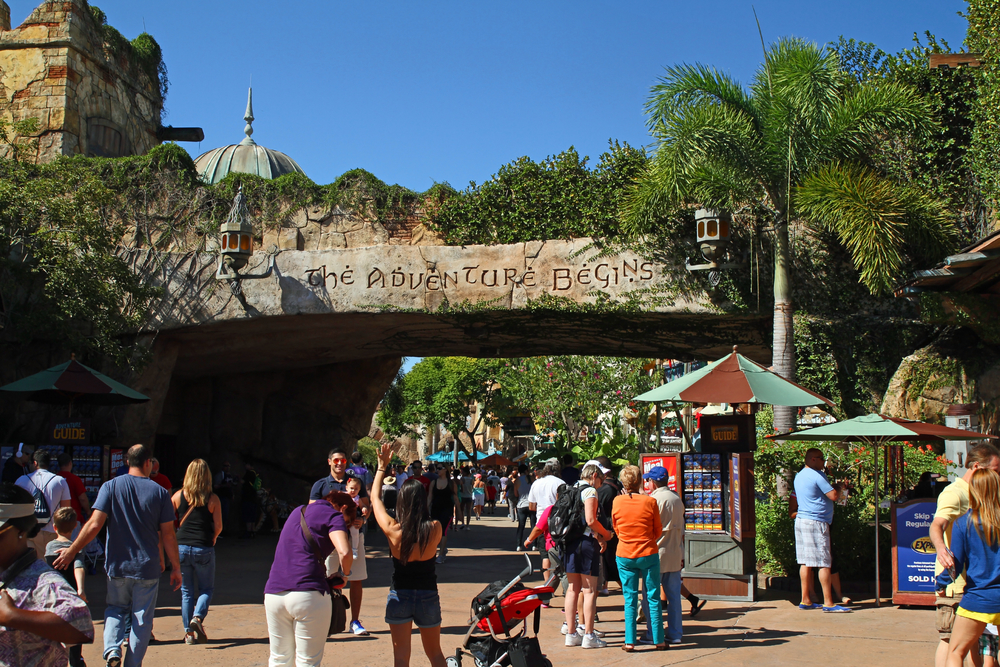 There is so much to do at Universal Studios Florida, but that isn't even half of the excitement that awaits. You have to get a Park-to-Park pass so you can experience Islands of Adventure and it's many ports of call. The best way to use your Park-to-Park pass is to enter Diagon Alley and travel to Hogsmeade via the Hogwarts Express. You hop from one park to the other without ever leaving the Wizarding World. The only way to experience all of the Harry Potter attractions is to visit both Universal Orlando theme parks.
ENJOYED THIS POST? PLEASE SAVE IT TO PINTEREST!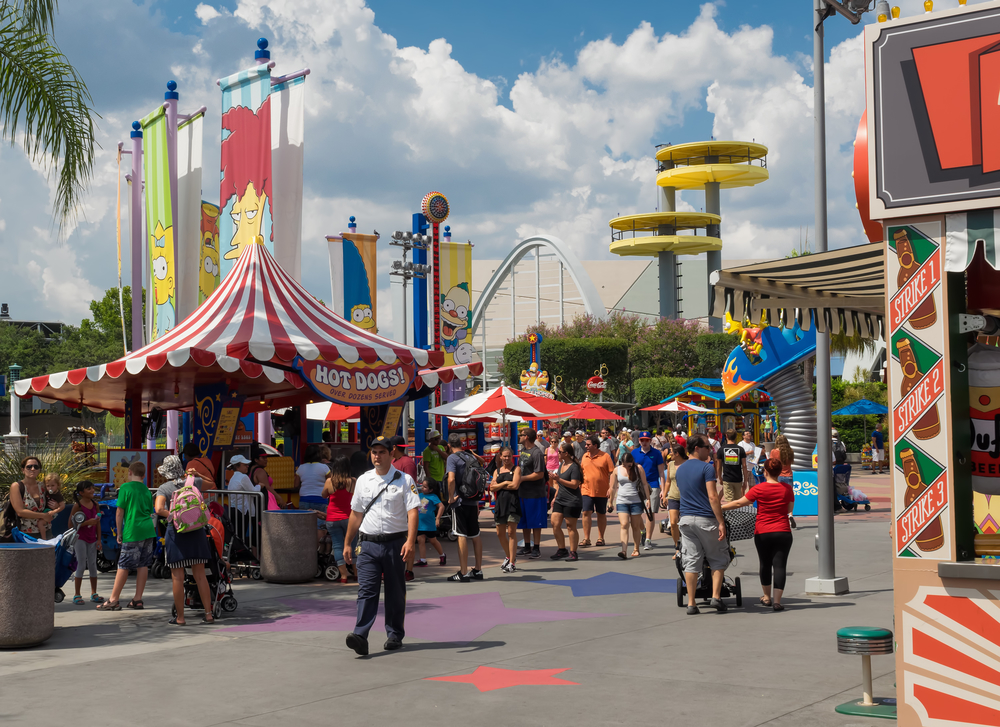 Connect with The Go To Family on  Instagram, Youtube, Twitter, and Pinterest!