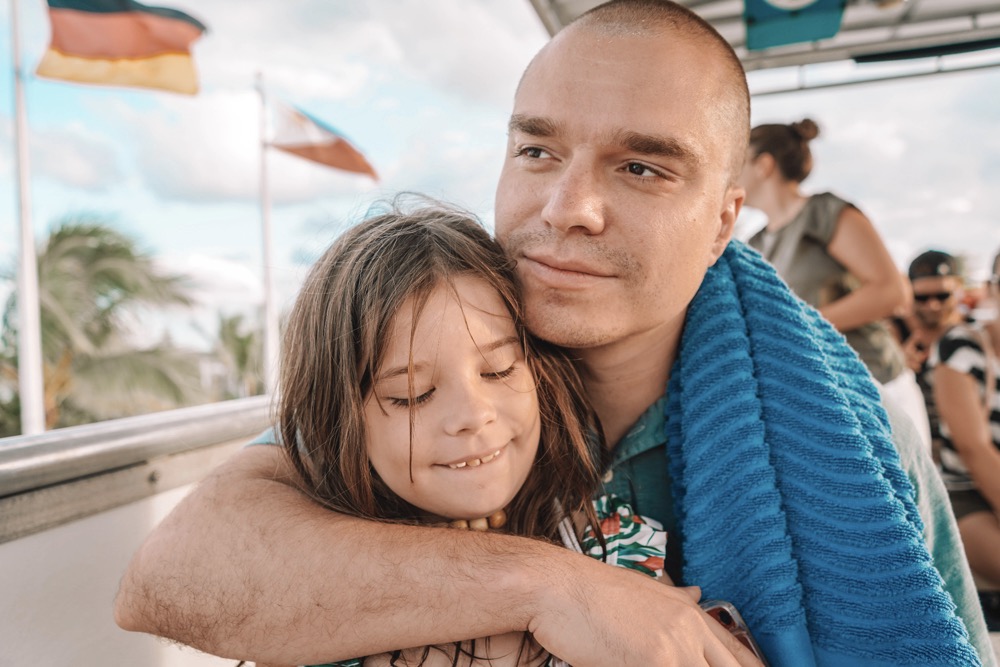 There are so many benefits to cruising with Carnival Cruise Line as a family. One of those for us is being able to visit so many new places in a short period of time together that we would otherwise have to take multiple trips to experience.  On our most recent cruise aboard the Carnival Sensation, we had the opportunity to visit Nassau in the Bahamas. I didn't know much about the country other than it had beautiful beaches, so I was pleasantly surprised to find out just how many kid-friendly activities it offers families who are visiting for just one day.
Family-Friendly Things to Do When Visiting Nassau, Bahamas
Be sure to walk around the main town outside the cruise terminal or consider one of these kid-friendly places.
Aquaventure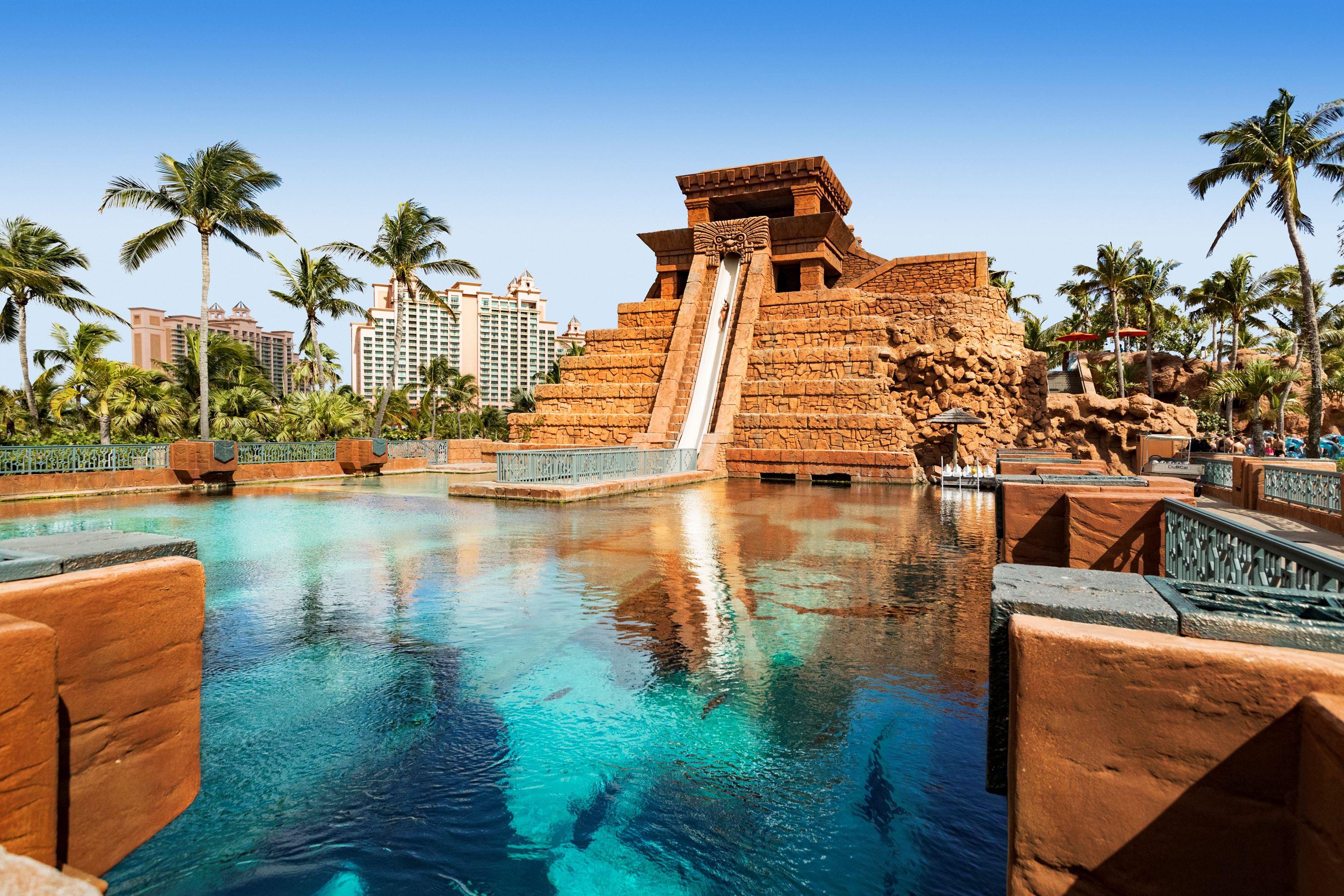 Probably the most popular excursion when visiting Nassau is the world-famous Aquaventure at Atlantis Resort. This massive water park covers more than 140 acres of land! Here you will find unique high-speed waterslides, river rapids, pools, and beaches. Beware that children must be 48 inches or above to enjoy the waterslides. If your kids don't meet these there are also three shallow pools with mini slides, a water-play fort, and beach for younger children.
If you're interested in doing this activity then log-in to your Carnival profile and check out the excursion area. There are various Aquaventure packages to choose from:
Atlantis Aquaventure Full-Day
Atlantis Aqauventure Full-Day With Lunch
Atlantis Dolphin Cay Deep Water Swim & Aquaventure
Atlantis Dolphin Shallow Water & Aquaventure
Atlantis Aquaventure Half Day
Just to add, if your kids are too young for Aquaventure there are plenty of other activities to book at Atlantis with Carnival. Our favorites include time at the always popular aquarium – Atlantis Beach Day & Discover Atlantis and Discover Atlantis.
Ardastra Gardens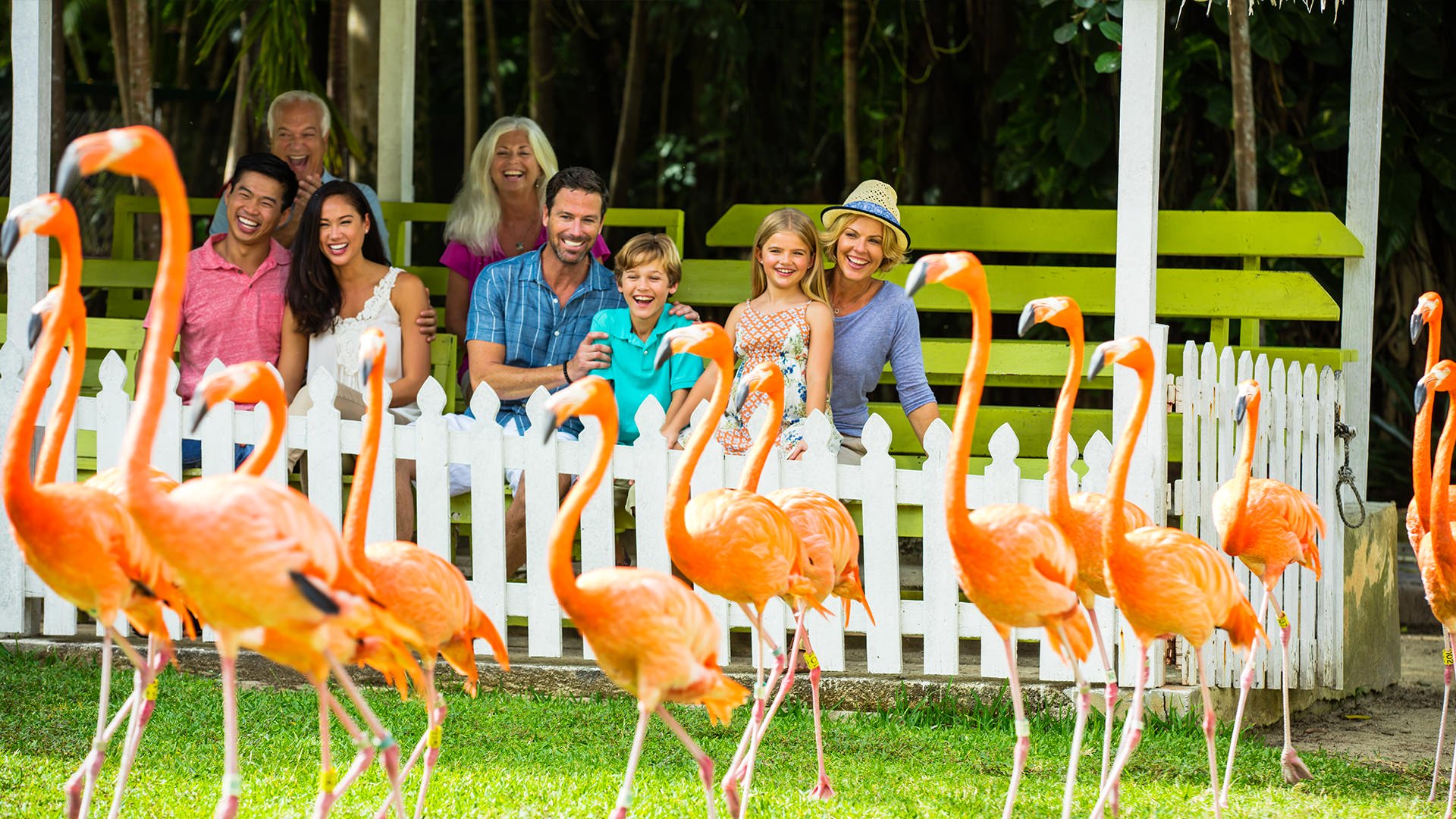 One of the best places to go when you visit Nassau with kids is the zoo and conservation center, Ardastra Gardens. Its four acres of lush tropics with a zoo that emphasizes bird rescue and education. Part of the fun that this boutique zoo provides for children is the unique opportunity for up-close animal encounters. In addition to the beautiful grounds and the animal residents, daily shows and guided tours enhance the experience for kids of all ages. One highlight for children is parrot feeding. The gardens have an impressive collection of flamingos, which they are known for.
A visit to the Ardasta Gardens is actually part of an excursion that Carnival offers guests sailing to Nassau. In Carnival's,  Ardastra Garden & City Tour you also get visit the hub of downtown Nassau, the House of Parliament, Supreme Court, Public Library and other historical buildings central to the life of the Bahamas and its people.
Pirates of Nassau Museum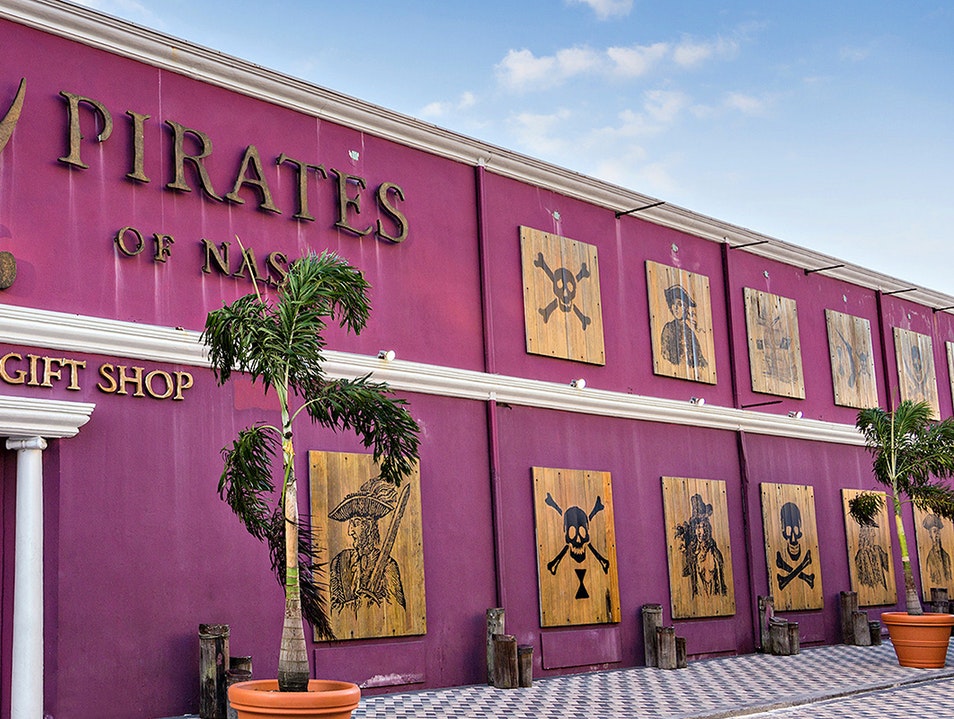 Nassau has fascinating roots as the central base of operations for history's most notorious pirates, including the legendary Blackbeard. An easy walk from the cruise port, this immersive pirate museum explores that rich history with a variety of exhibits. Visitors young and old explore the golden age of piracy in Nassau. Detailed settings and features place a focus on key parts of history, including female pirates, Blackbeard, the punishment of Marooning, Captain Rogers and more. You can even book the game Blackbeard's Escape, an exciting 60-minute experience for up to 8 people that is perfect for families.
Junkanoo World Museum
This is a cultural museum with costumes and drums at a carnival supply store that specializes in drums and cowbells. It's a place for learning Bahaman culture and exploring the Junkanoo rhythms and festivities with hands-on interactive experiences. The museum provides a 1 1/2 hour guided tour that includes dress up in costumes, a drum session, and food and beverage samples. It's an authentic cultural experience to discover during your stay in Nassau with kids.
Primeval Forest National Park
A preserved natural environment, this park is over 7 acres of evergreen overgrowth and dense limestone sinkholes. There is a one hour tour of the forest that takes trails along boardwalks and bridges that give access to fascinating views of the park's natural beauty. It's a wonderful way to study the tropical ecosystem very near to Jaws Beach. The secluded park makes for a nice retreat. However, as a natural environment, there are wildlife and poisonous plants. It's a terrific learning experience for families, but you should exercise caution as you explore the trails.
Nassau is a great family-friendly port destination while sailing with Carnival. If you would like to check out other activities that are family-friendly head on over to your Carnival planning dashboard and check out the excursion section.
ENJOYED THIS POST? PLEASE SAVE IT TO PINTEREST!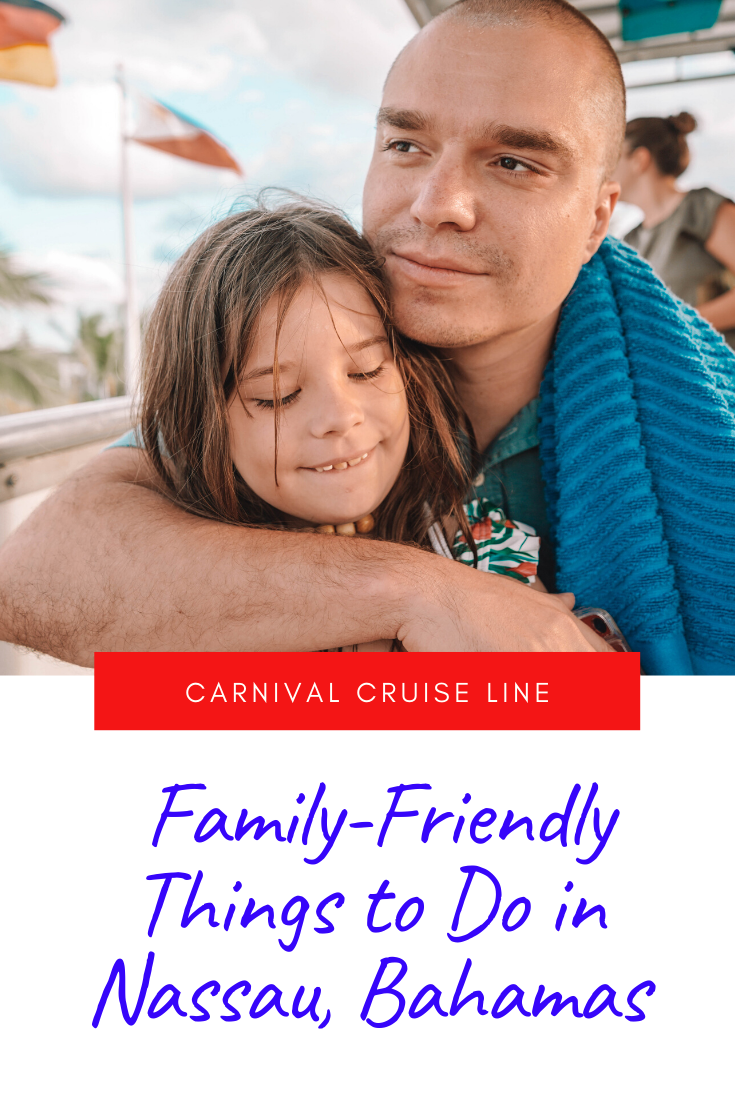 Connect with The Go To Family on  Instagram, Youtube, Twitter, and Pinterest!