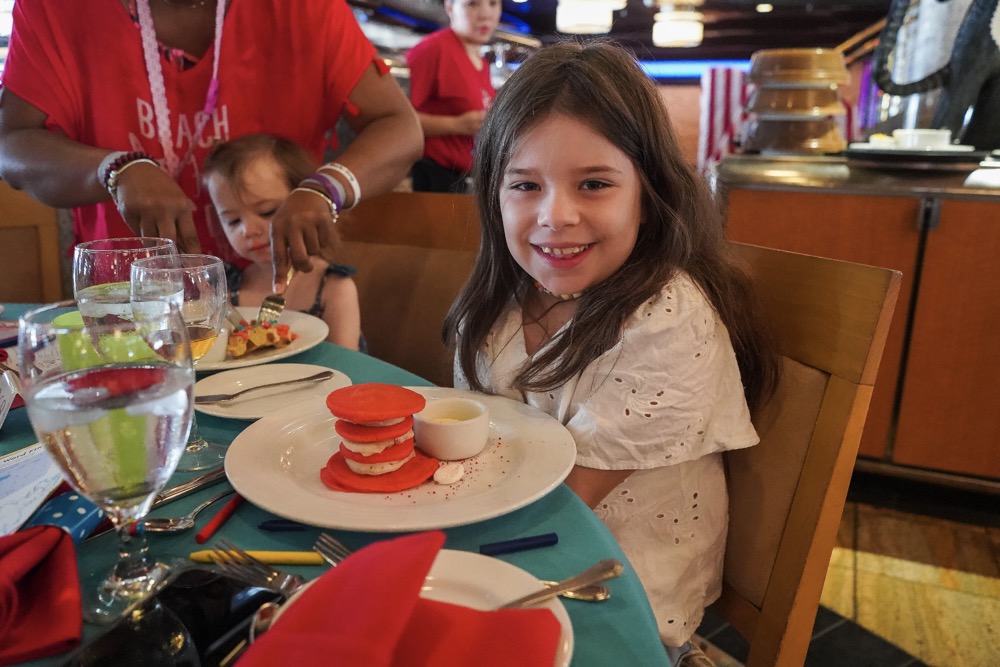 Do you love Dr Seuss or have a fan of the books in your family? Are you considering taking a family cruise in the near future? Then a cruise aboard a Carnival Cruise Line ship is the perfect place for you and your family. Carnival Cruise Line has array of Dr Seuss activities aboard their ships for every fan of the classic books.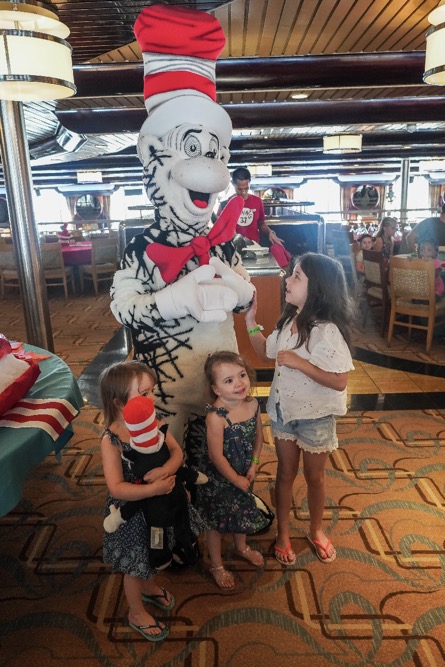 Here were our favorite Dr Seuss activities aboard our recent trip with the Carnival Sensation.
Green Eggs & Ham Breakfast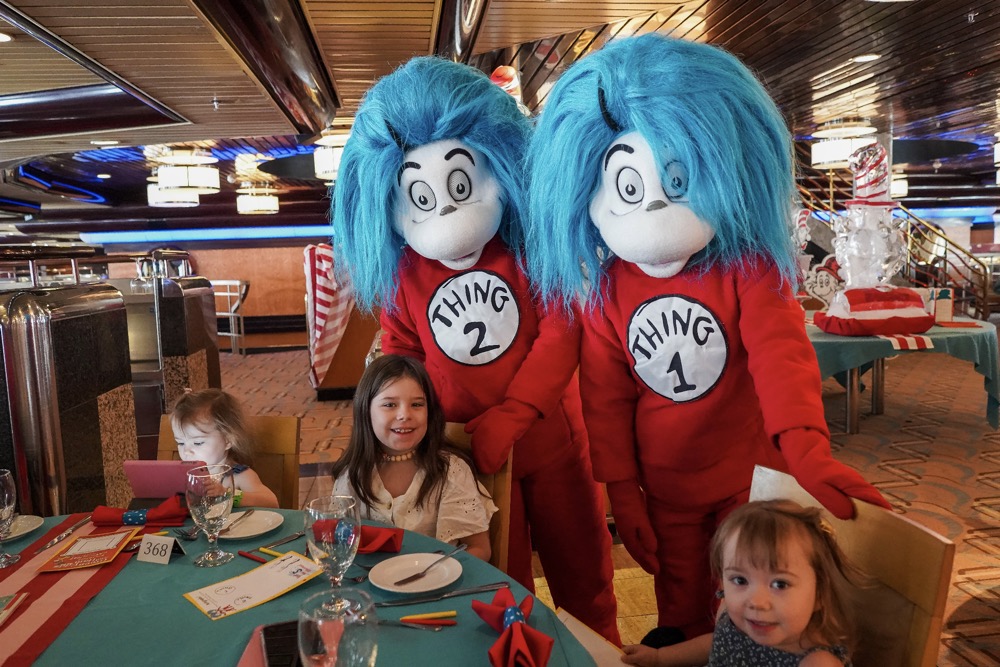 The Green Eggs & Ham Breakfast, which must be booked while aboard your cruise ship is not to be missed. It truly looks like a party when you enter the dining room with Cat in Hat centerpieces, an ice sculpture and fun activity book for guests.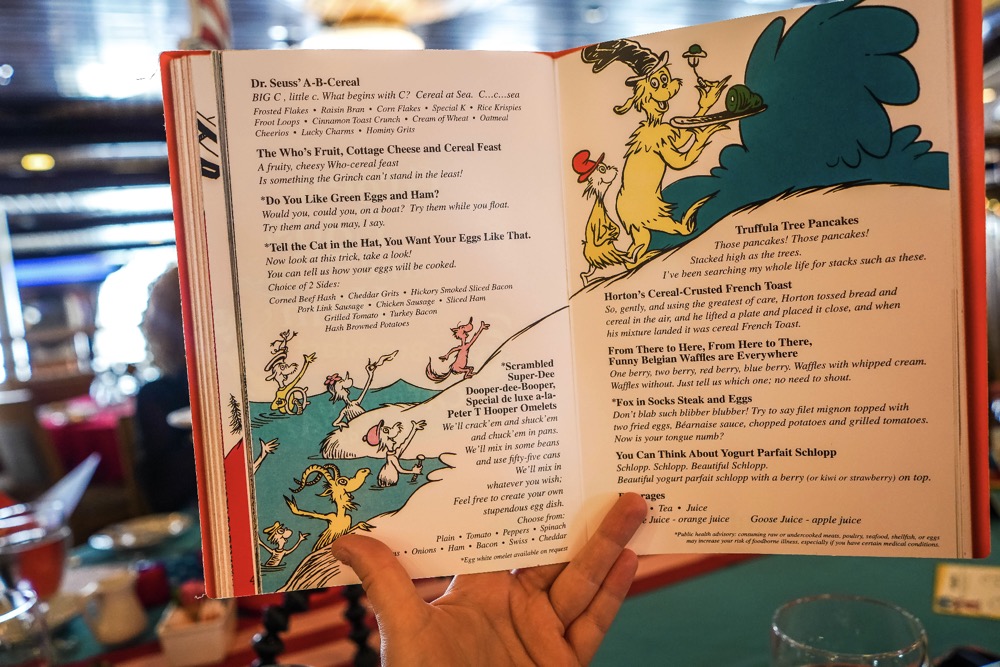 A special Dr Seuss menu is also given to guests. Some of the selections included, cereal, Do You Like Green Eggs and Ham?,  The Who's Fruit, Horton's Cereal-Crusted Frecnh Toast, Truffula Tree Pancakes and more. Ava and I both enjoyed the pancakes and agreed they were the most tasty of all the items on the menu. A close second were the green eggs & ham that Ella ate all up!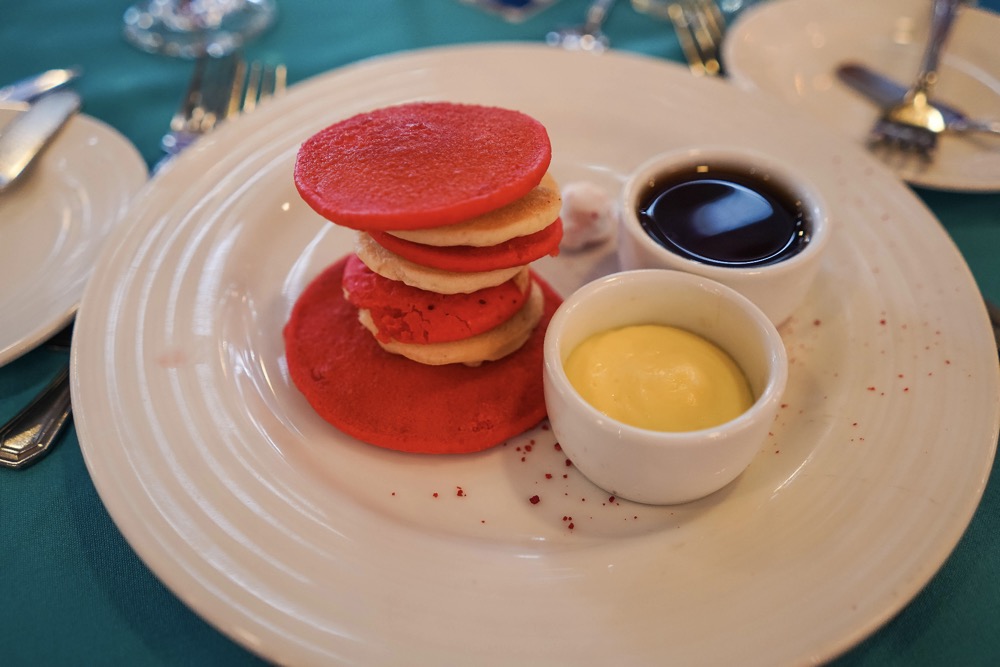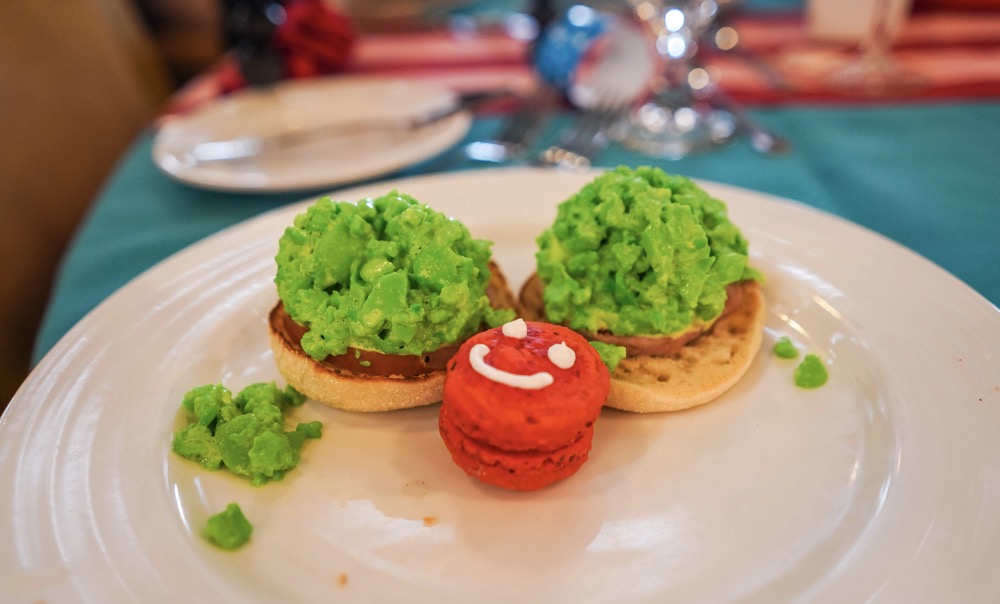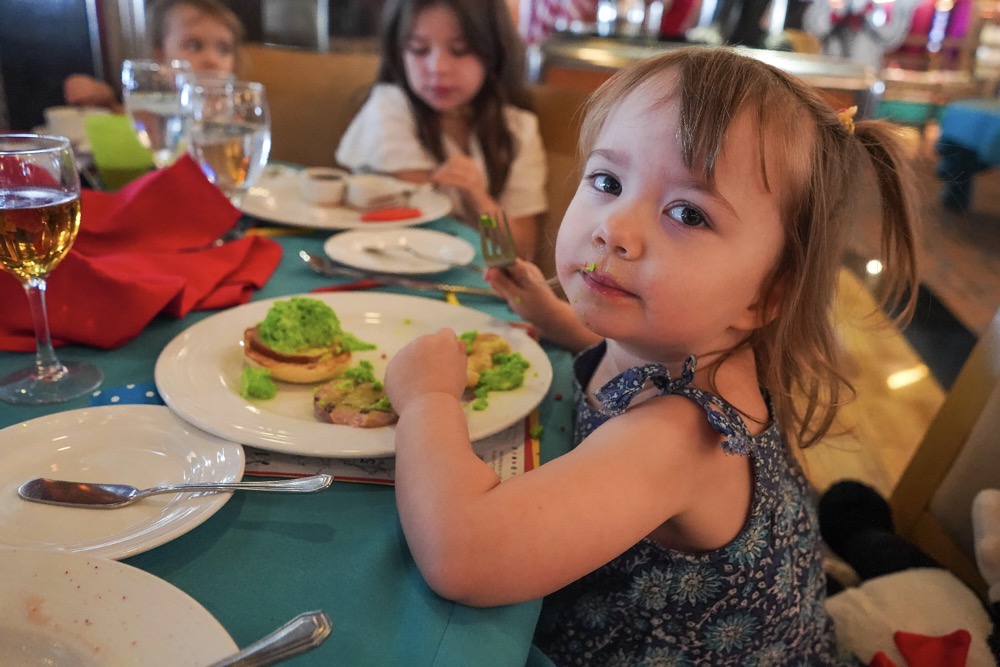 While feasting on your breakfast special guests come to visit! On our cruise, Cat in the Hat, Thing 1 and 2 and Sam from Green Egg and Ham came to the party. They made time to visit each table and then take pictures one on one with  all the guests. There was also a professional photographer to take pictures if you wanted a nice keepsake photo to take home.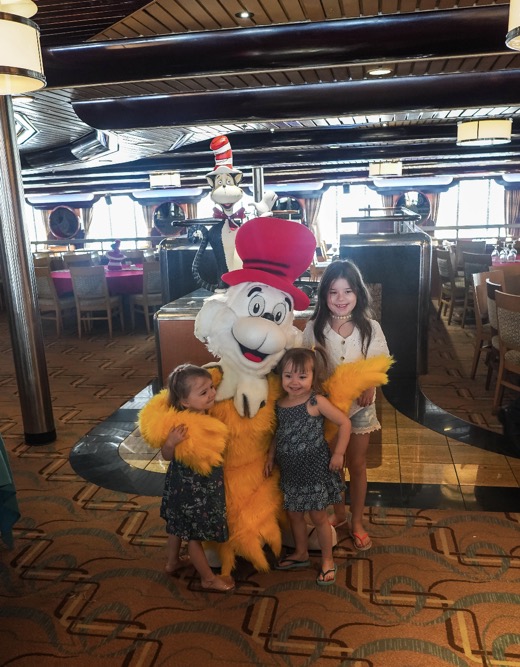 Character Meet
Near the portrait center you're able to meet various Dr Seuss characters during set times. The times can be found in the daily Fun Times brochure. The photos are taken by the portrait center and are set in front of whimsical backgrounds.
Seuss-Palooza Parade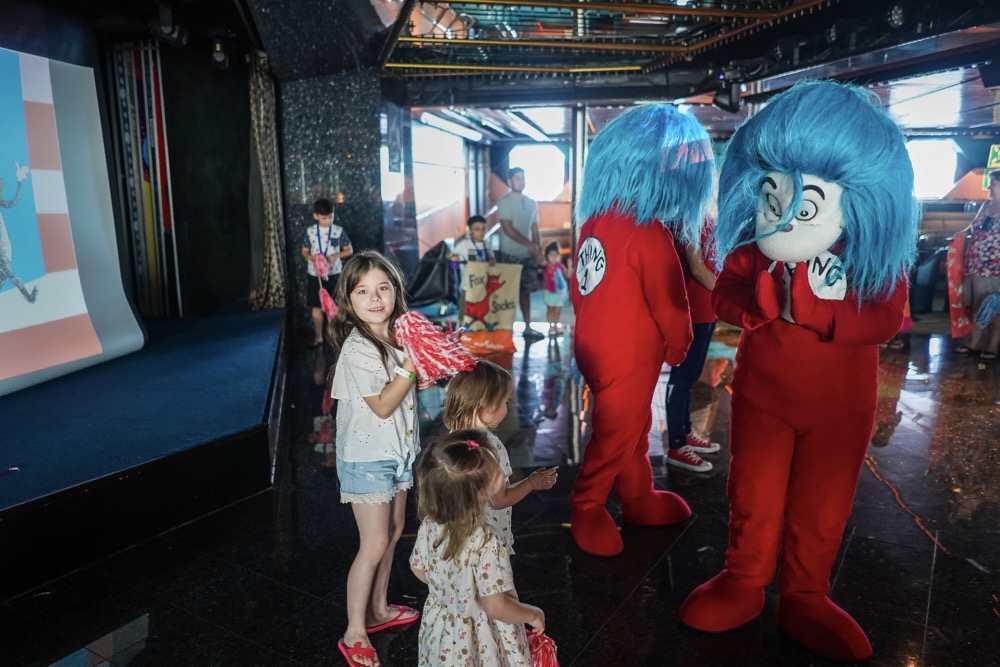 This was one of our favorite activities and the kids had a blast picking out nick and knacks to make sure all the guests aboard our cruise ship would hear them parading through middle deck of the ship. As we paraded, we sang as loud as possible, "Who's on the loose? It's Cat in The Hat of course!". Honestly, I don't know who had more fun me or the kids!
Seuss-Palooza Story Time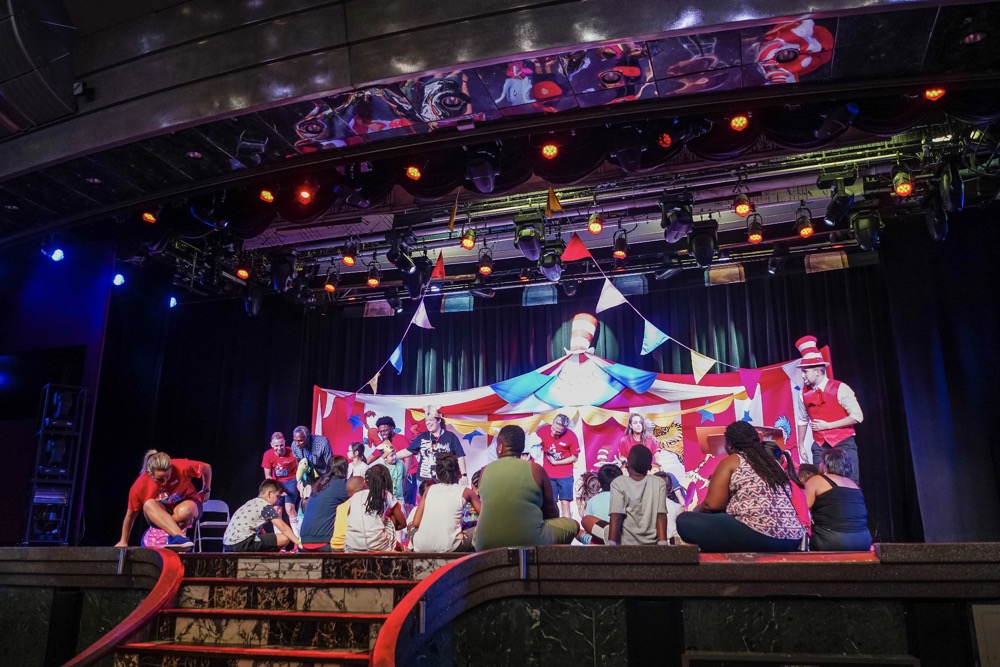 This activity is held in conjunction with the Seuss-Palooza Parada aboard the Carnival Sensation. During the parade, we made our way to the main theatre where the cruise director became the storyteller. Our director read us the classic  'Horton Hears a Who!'.  Participating children sat on top the stage where many were picked to play characters in the story. Even some parents joined in!
Our eldest daughter, Ava was chosen as one of the three monkeys of the story. She was given a paper monkey hat that she was even allowed to take it back to our cabin. I really liked that small children got to play a part in story. Our three-year-old twin girls amongst other youngstser got to be clovers in the field Vlad drops the clover in.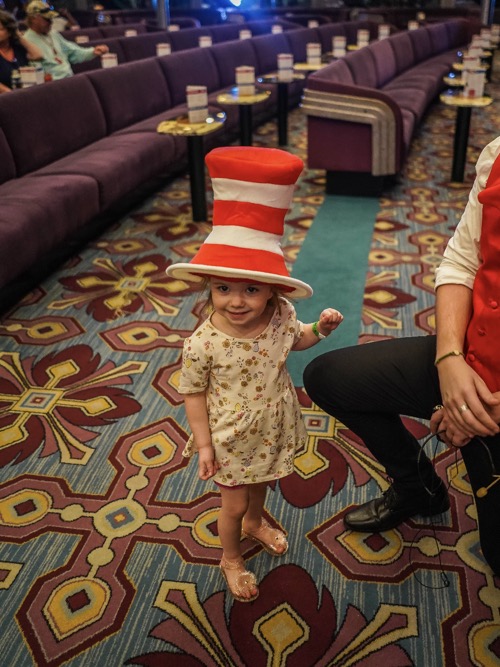 Dr Seuss Gifts to Your Room
Aboard all Carnival Cruise ships you can have special Dr Seuss themed gifts sent to your room.  From decorating your room to a Cat and the Hat plush + book, there are variety of items that can purchased before embarking on your cruise. To do this login into your Carnival account and check out the gifts and stateroom decor area.  The items purchased beforehand will be in your stateroom on the first day of arrival.
Check out Carnival to See other Seuss at Sea Fun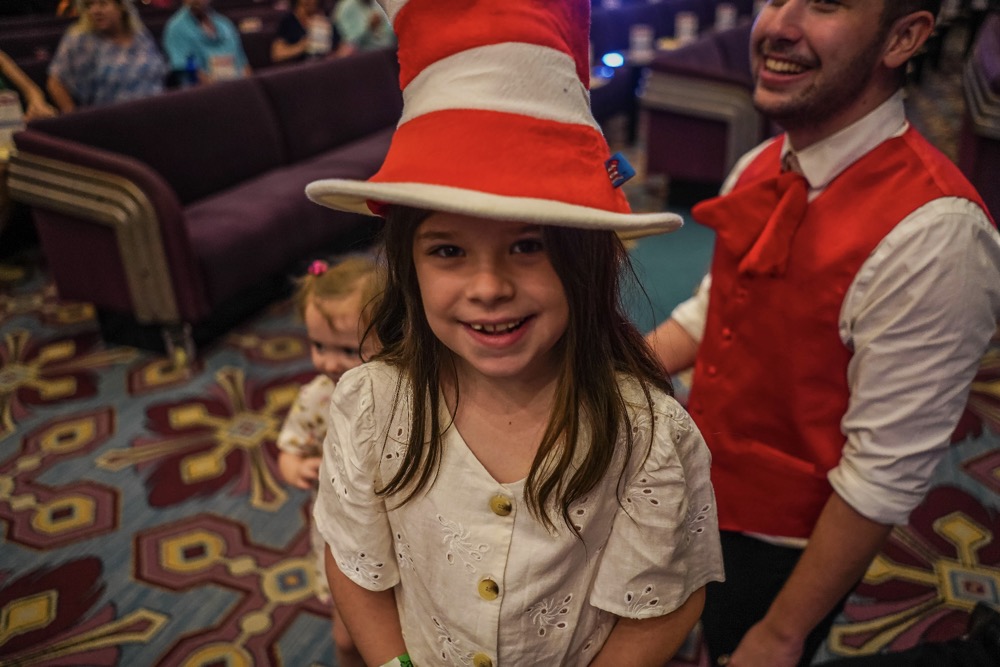 Be sure to check out each ship before booking your cruise to see individual Dr Seuss activities. On some ships you will find a Dr. Seuss Bookville and even a Dr. Seuss WaterWorks play area.
For more information about Carnival or to book your cruise visit the official Carnival website today.
ENJOYED THIS POST? PLEASE SAVE IT TO PINTEREST!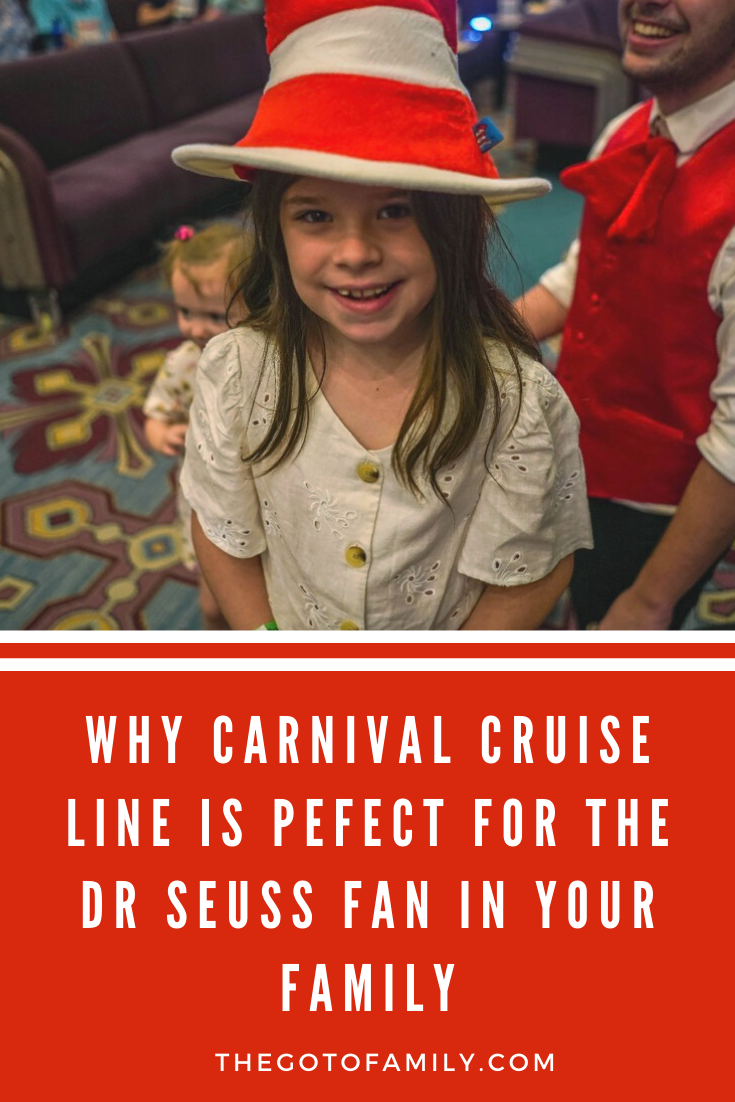 Connect with The Go To Family on  Instagram, Youtube, Twitter, and Pinterest!
Disclaimer:  Carnival Cruise Line graciously hosted our family aboard the Carnival Sensation in order to facilitate this informative post. Although, the opinions within this post are my own.