Disclaimer: Posts may contain affiliate links that help support The Go To Family website.
The wait is over! Walt Disney World announced that 'Ohana at Disney's Polynesian Village Resort & Sebastian's Bistro at Caribbean Beach Resort will be reopening this summer.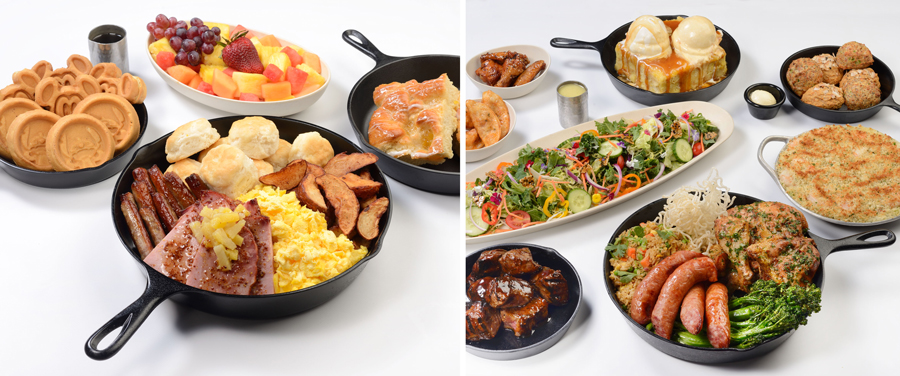 'Ohana
'Ohana at Disney's Polynesian Village Resort opens July 9 and bookings are available from June 10.
With the backdrop of tropical greenery, 'Ohana will again offer their fabulous all-you-care-to-enjoy breakfast and dinner offerings when they reopen. Although Disney characters will not be hosting breakfast, a strolling musician will entertain guests for dinner.
For breakfast, start with pineapple-coconut breakfast bread, move on to Stitch and Mickey Mouse waffles, then dig into "eggs"cellent breakfast skillets with ham, sausage, and breakfast potatoes.
The 'Ohana dinner features all-you-care-to-enjoy platters of grilled beef steak, roasted chicken, sausage, and island shrimp casserole served with fried rice and roasted broccolini. And yes, 'Ohana pot stickers, crispy soy chicken wings, and the signature 'Ohana bread pudding served warm with caramel sauce and vanilla ice cream are back! Yippee!
Sebastian's Bistro
Sebastian's Bistro at Disney's Caribbean Beach Resort will open June 24 with nightly walk-in availability through July 4. Bookings will be available June 10 for reservations starting July 5.
The Bistro will reopen with delicious tastes of the Caribbean and a new family-style meal at dinner. Sebastian's Bistro's signature buttery house-baked pull-apart rolls will get you started (YUM), and the entire table will enjoy the Taste of the Caribbean platter featuring oven-roasted citrus chicken, slow-cooked mojo pork with mango sambal, and grilled flank steak with mojito relish. This hearty platter comes with sides of cilantro rice and beans, vegetable curry, and grilled broccolini. Coconut shrimp can also be ordered as an add-on to your meal. The best part? You finish with the ultimate sweet treat – the popular coconut-pineapple bread pudding!
Be sure to check out our vlog The Go To Family. Connect with us on Instagram, Twitter, and Pinterest !