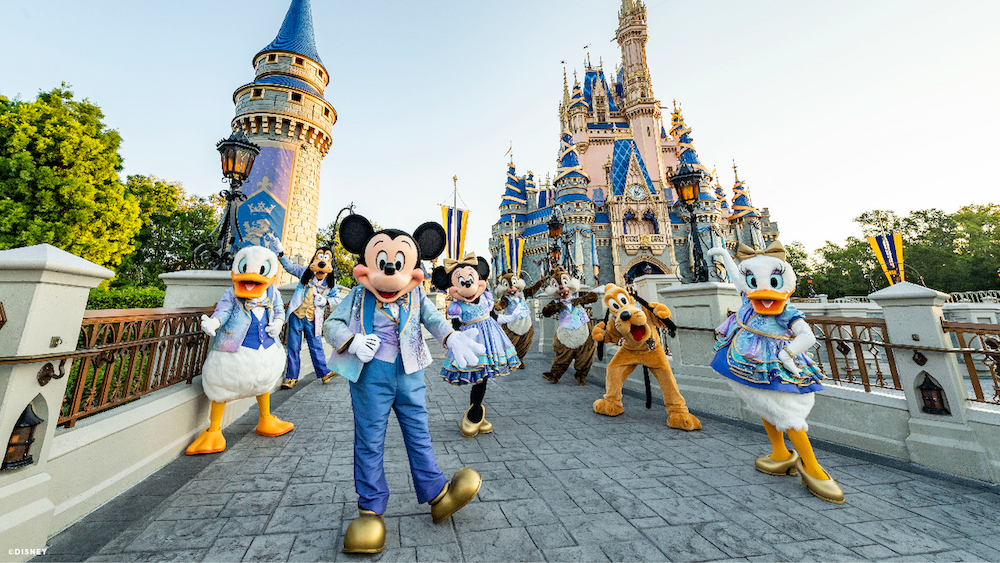 There's a new report that suggests you might be able to spend some extra time at your favorite Walt Disney World theme park this summer. That's because there are some reports suggesting that 'Extended Evening Theme Park Hours' might be coming back to Disney sooner rather than later. Here's what you need to know!
Walt Disney World Update: Extended Evening Theme Park Hours Coming Back This Summer?
According to several Disney blogs, there's speculation that the Extended Evening Theme Park Hours might be offered either this summer or closer to the 50th Anniversary celebrations. As of press time, the offering doesn't look like it will be a paid offering, and that it might be similar to the Resort Guest Early Entry that Disney hinted will be coming later this year.
So far the company has not made any comments about the rumors.
As of right now, the Magic Kingdom is currently scheduled to open at 9:00 AM daily. It will close at 9:00 PM on September 5, 6, and 9. It will close at 8:30 PM on September 7 and 10. EPCOT is currently scheduled to be open 11:00 AM to 9:00 PM from September 5 through September 11.
Over at Disney's Hollywood Studios, their hours have been extended in August. It will now close at 8:00 PM daily instead of 7:00 PM. These hours continue into September, opening at 9:00 AM and closing at 8:00 PM daily through September 11. Meanwhile, Disney's Animal Kingdom is scheduled to be open 8:00 AM to 6:00 PM from September 5 through September 11.
In the meantime, tell us, where are your travels taking you this season? Drop us a line with your thoughts in our comments section below. How concerned are you about all of the new travel rules and regulations this year? Also, come back here for all of the latest news, details, and updates you need to know before your next adventure!
Be sure to check out our vlog The Go To Family. Connect with us on Instagram, Twitter, and Pinterest !