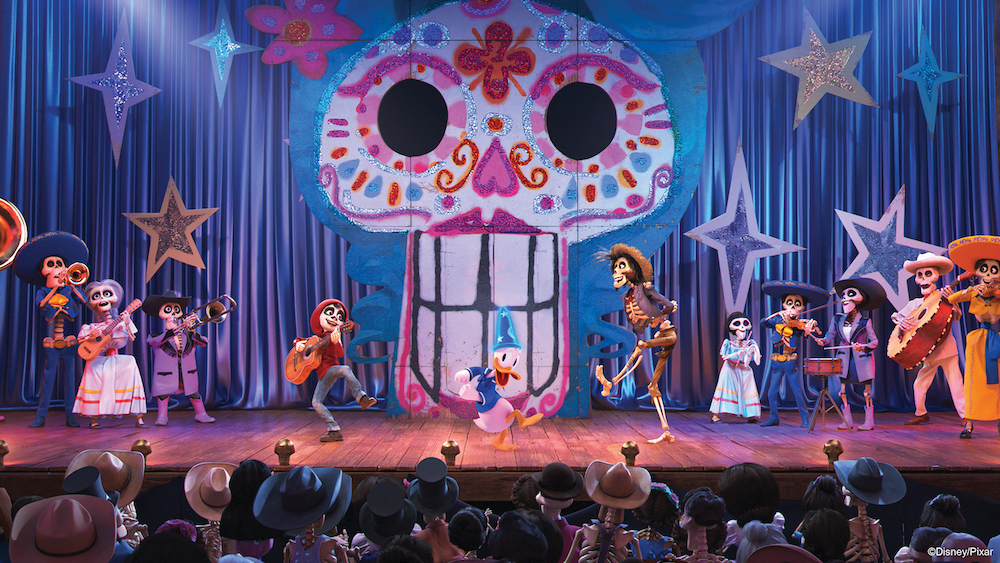 Disclaimer: Posts may contain affiliate links that help support The Go To Family website.
"Mickey's PhilharMagic" attraction in various Disney parks is officially getting a new song with the debut of an animated scene based on Disney and Pixar's "Coco."
The musical number "Un Poco Loco" will anchor the new scene when it opens to guests at Disney California Adventure Park and Disneyland Paris on July 17, before being added to Magic Kingdom Park later this year during the Walt Disney World Resort 50th anniversary celebration.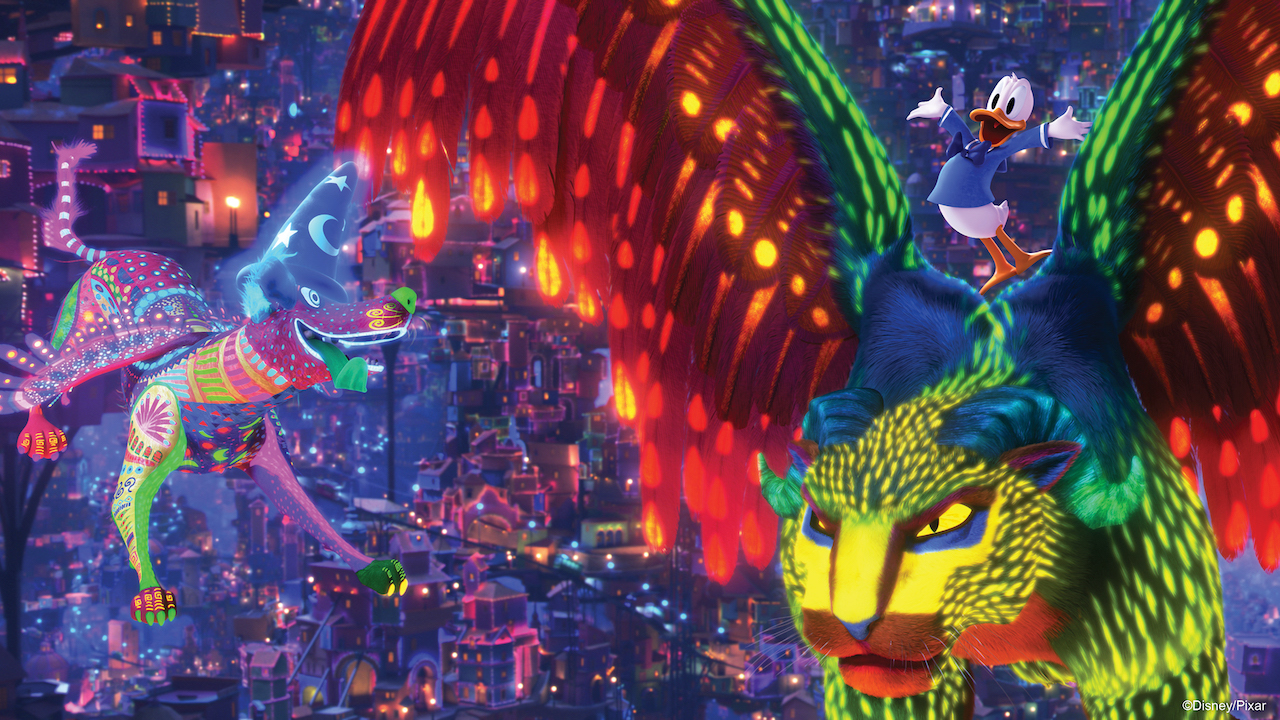 The film's fun, upbeat music and characters combined with the humor of Donald Duck marks the first time Disney and Pixar animators have worked on a creative endeavor where characters from both animation studios will be seen together on screen.
Because music is such an integral part of the show, Disney was also fortunate to tap one of the film's original composers – the world-renowned Germaine Franco – to produce a "Coco" score unique to "Mickey's PhilharMagic."
What do you think of the change to "Mickey's PhilharMagic"? Will you be heading over to the attraction to watch the new song? Let us know in the comment section below.
Be sure to check out our vlog The Go To Family. Connect with us on Instagram, Twitter, and Pinterest !