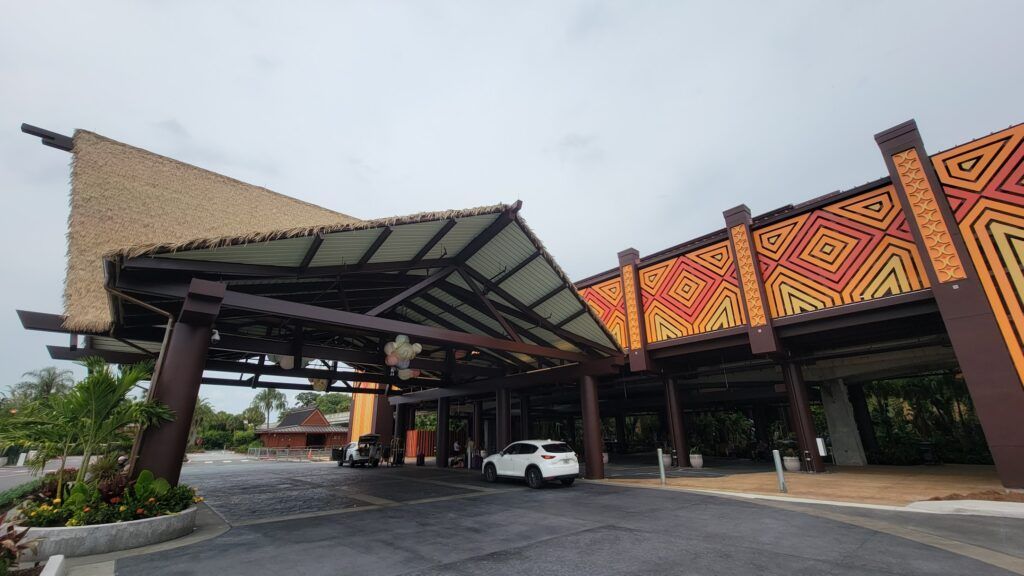 Don't you just love it whenever you get to see a Disney facelift? There are new reports that say Disney's Polynesian Village Resort's entrance makeover is now complete and from what we can already tell, it looks great! 
Disney's Polynesian Village Resort Gets A New Entrance Makeover – Here's What You Need To Know
According to some blogs like Chip and Co, those who have seen the newly renovated front entrance have said that it looks both new and clean, while also giving the impression that guests are walking into a Polynesian cave (and that's not such a bad thing, right). 
What's more, there are also newly renovated Moana-inspired guest rooms. The rooms showcase Hawaiian wallpaper art along with Hawaiian traditional prints that can be seen within the lamps, tables, and closet spaces, and hues of blues and sand bring this Moana-themed room to life. In other words, it truly is Moana-perfect. You'd think that you were sitting somewhere in the middle of the pacific ocean if it weren't for the Florida humidity outside your hotel room.
And for those wondering, yes the hotel still has the signature tropical atmosphere that's made Disney's Polynesian Village Resort a favorite Disney destination since 1971. Set around the edges of the man-made Seven Seas Lagoon, this upscale South Pacific-themed resort is 2 stops from the Magic Kingdom via Disney's free monorail, and can also be accessed by water taxi. Rooms feature a tropical theme and have flat-screen TVs, coffeemakers, and free Wi-Fi. Many have pull-out sofas, and some also offer Magic Kingdom or lagoon views.
In addition, the hotel has 10 dining options, including character breakfasts and Polynesian luaus, plus a tiki bar with live music. Additional amenities include a volcano-themed pool, free nightly movie screenings, boat rentals (surcharge), and a full-service spa (fee).
In the meantime tell us, do you have any plans for fall travel? And if so, where is your next destination? Let us know in our comments section below. Also, don't forget to come back to The Go To Family for all the latest news and updates that you need to know from the travel world right here!