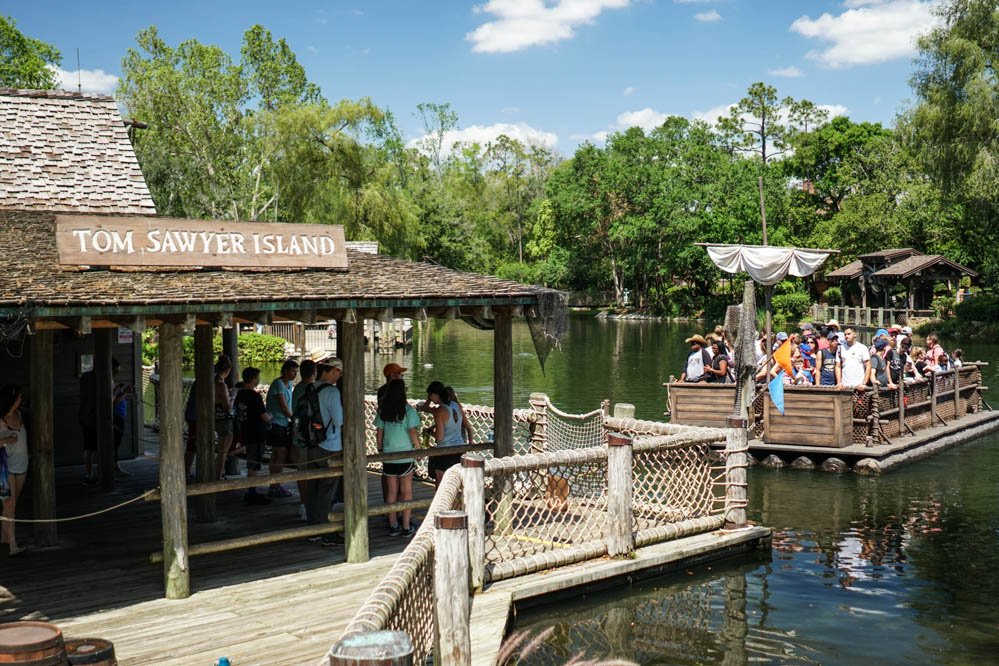 Late afternoon (just around 5:45 pm) on Saturday, September 4, the Orange County Sheriff's office received a call about an armed and suspicious-looking person. Location: Caribbean Way- a.k.a. Walt Disney World's Magic Kingdom. More specifically- Tom Sawyer's Island.
The entire Tom Sawyer's Island was evacuated by Magic Kingdom security staff due to a person dressed reportedly in camo and wielding a machete.
However, according to social media users,  the incident may have been blown out of proportion.
It was a teenager between the ages of 14 and 16 who apparently stole a machete prop. He also broke into a storage shed to steal antlers and a hammer.
Conflicting accounts have popped up, some saying the teen was singing "country bear songs" while playing with the prop weapons, others say he was uttering menacing words and 'wielding' the hammer while running through crowds.
At this time it looks as though no arrests were made, but we are keeping an ear to the ground.
While the incident clearly shook eye-witnesses, enough to have the police called, others found the news quite humorous (after knowing no one was hurt)
Apparently some guy jumped over a fence on Tom Sawyer Island today, ripped a (prop) axe off of a wall, broke into a storage shed, and ran down the trail waving a hammer.

Hell yeah, Florida is back baby

— Melia Antifa (@LuigiThirty) September 5, 2021
Unfortunately for Disney World, that wasn't the only incident blowing up social media after an eventful Saturday.
Firstly a guest had smuggled a dog into EPCOT in their backpack, then a video was uploaded of a fist fight on board the Magic Kingdom Ferry.  It looks as though there were several folks involved and kids were VERY close to the fray.
Fight breaks out on Disney World Magic Kingdom ferry boat pic.twitter.com/5tOReukOwu

— anthraxxx781 (@anthraxxx781) September 5, 2021
It hasn't been explained yet as to exactly what happened on the ferry, why the fight started or how it ended…lucky the police were nearby on Tom Sawyer's Island!
Twitter users have been having a field day with all of yesterdays' "excitement".
https://twitter.com/SkywalkerBrian/status/1434354672861646848
We're now just waiting for the Universal Orlando Twitter account to throw in their two (hilarious) cents.