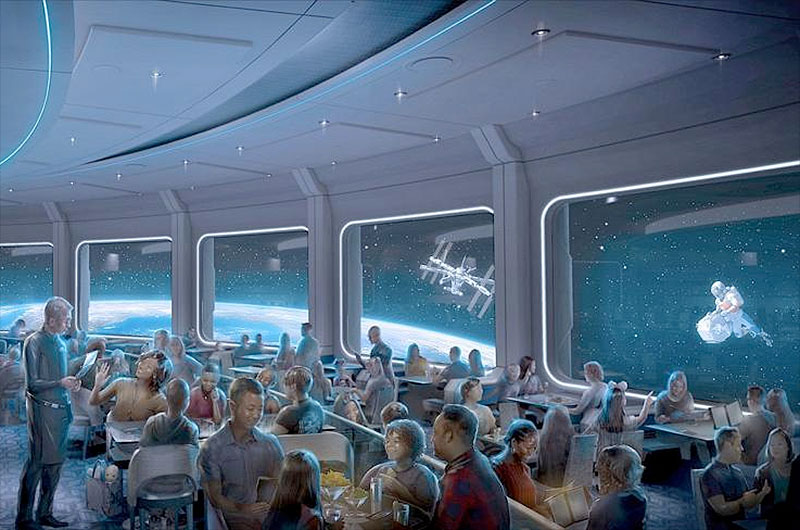 The highly anticipated Space 220 Restaurant now has an official opening date! Disney Imagineer, Zach Riddley made the announcement on Instagram on Thursday with the post racking up thousands of likes in mere hours.
Along with the announcement saying "Get ready for an out-of-this-world experience at EPCOT, Space 220 is opening on September 20th! 🚀", Riddley also invited Instaviewers in to see where they will be able to check in to the Space 220 Departure Lounge in Future World along with the space elevator ride that will whisk Disney diners '220 miles away from Earth'.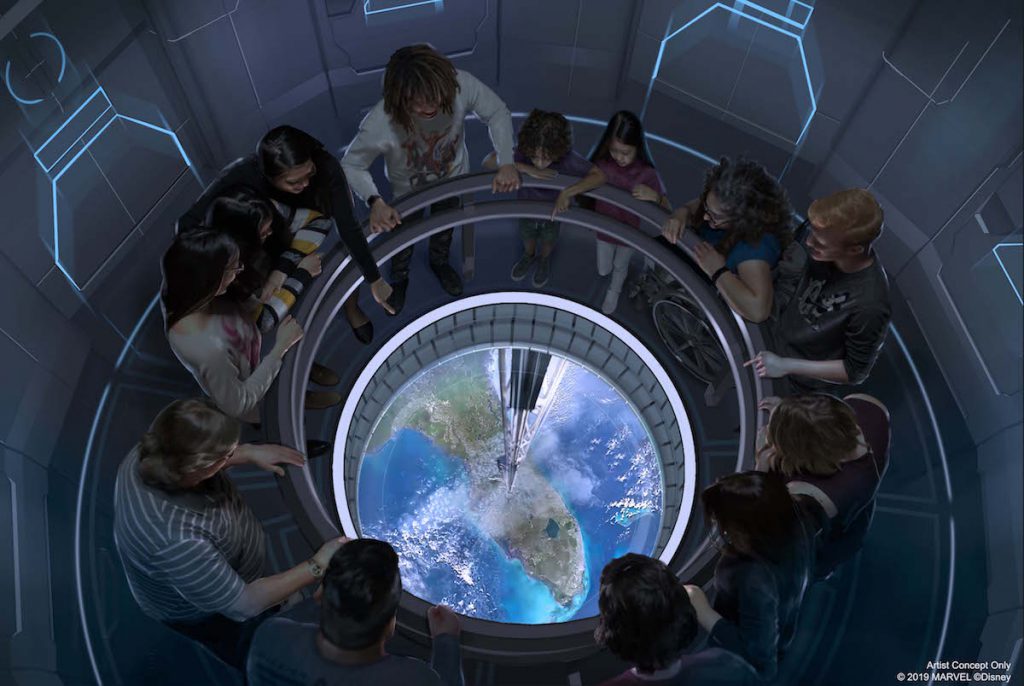 As guests begin their ascent to the Centauri Space Station' they will be able to peek through a viewport to watch EPCOT shrink away. Looking up, they will witness the Space Station come into view.
The brand new unique dining location, which is said to make guests feel as though they're dining among the stars, 220 miles above Earth, sits adjacent to the Mission: SPACE attraction.
Once inside the Centauri Space Station's dining area, diners will experience a panoramic view of Earth below, along with a variety of activities taking place through the windows, out to space, and beyond.
However, the 'out of this world' views are only part of the exciting new dining experience.  The Space 220 Restaurant menu, designed by Executive Chef Marc Kusche will feature gourmet dishes with a two-course fixed price menu for lunch, and a three-course fixed price menu for dinner. Talk about 'elevating your dining experience'!
Space 220 Restaurant has been under construction for years, being delayed multiple times even before the Covid shutdowns. Now, however, it is official that the latest milestone in the historic transformation at EPCOT will be open just in time for Walt Disney World Resort's 50th Anniversary celebration.
Be sure to check out our vlog The Go To Family. Connect with us on Instagram, Twitter, and Pinterest !