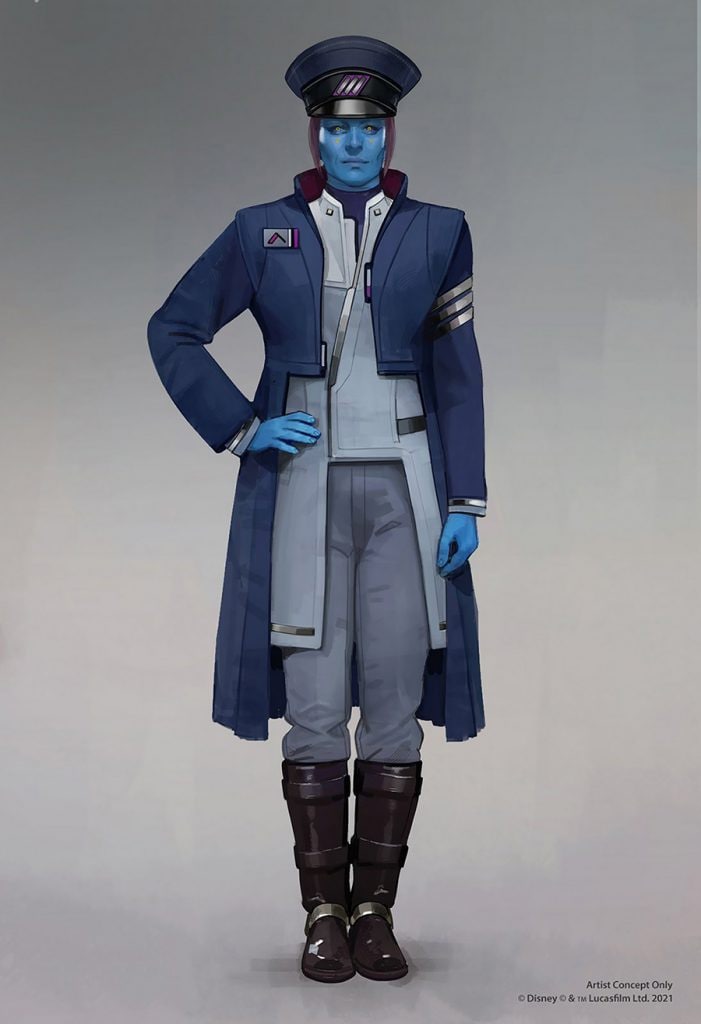 Star Wars fans, listen up! We've got an exciting sneak peak at the new Galactic Starcruiser characters! Disney has released the concept art for several crew members, both human and robotics, of the Galactic Starcruise. These characters, which will be played by cast members, will engage with guests in various special activities, events and you guessed it, missions. Here's what you need to know.
Here's Your First Look At The New Galactic Starcruiser Characters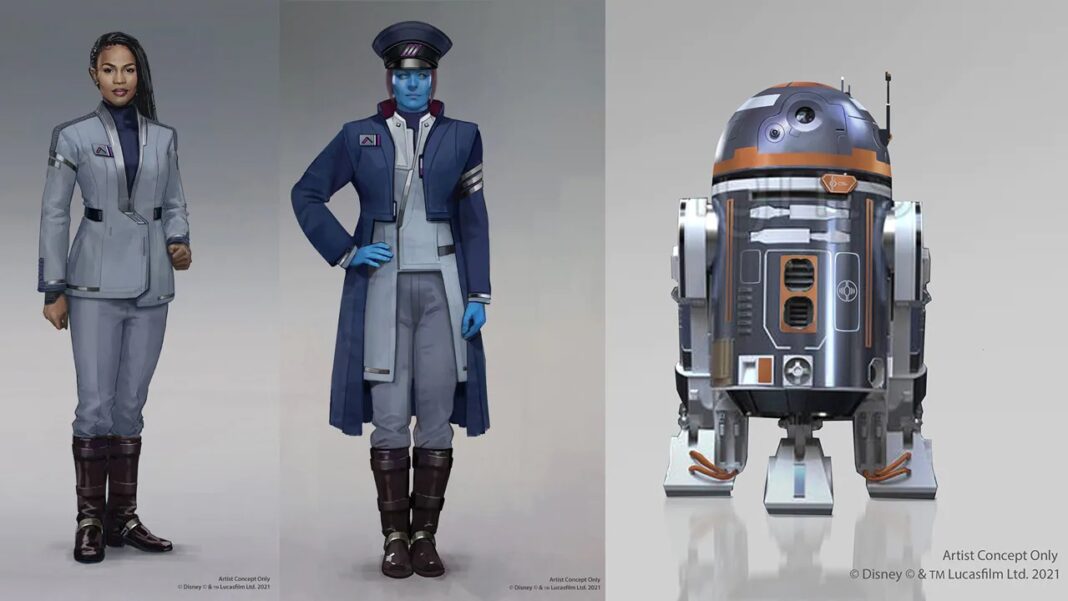 Disney said the long-awaited Star Wars: Galactic Starcruiser hotel will be boarded and operated by a slew of new characters. They'll join other heroes and villains of the resistance such as Rey, Chewbacca and Kylo Ren to create an out of this world experience.
Here's a little something about each character:
Captain Riyola Keevan will lead the crew through the galaxy and can be found giving instructions on the ship's bridge.
Cruise Director Lenka Mok will act as the captain's right hand and is in charge of onboard entertainment.
SK-62O will serve as Mok's assistant cruise director.
Sammie the mechanic is a well to do crewmate with the personality of a puppy golden retriever — both clumsy and enthusiastic.
D3-O9 is in charge of running the ship's logistics and is extremely friendly to passengers, sharing her knowledge and opinions frequently.
First Order Lt. Harman Croy will be on the lookout for any resistance fighters that are rumored to be on the ship.
In the meantime tell us, do you have any plans for winter travel? And if so, where is your next destination? Let us know in our comments section below. Also, don't forget to come back to The Go To Family for all the latest news and updates that you need to know from the travel world right here!
Be sure to check out our vlog The Go To Family. Connect with us on Instagram, Twitter, and Pinterest !