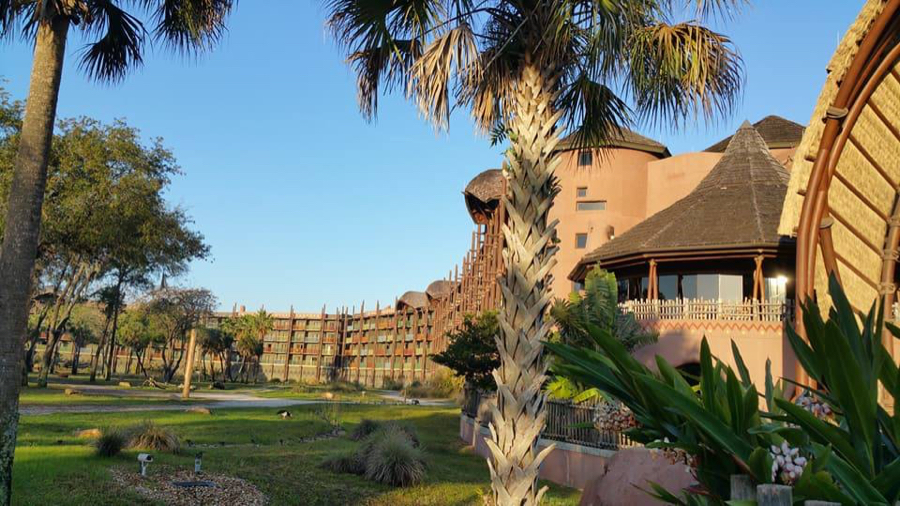 The best Disney Vacation Club Resorts in Walt Disney World are those resorts that really stand out.  They give members something extra.  Typically, Disney Vacation Club resorts are interchangeable with Deluxe resorts, because they inhabit the same property and theming.
However, they do contain different residences that are separate from the main resort and even feature different decor and styles.  They even have their own separate lobbies, so there is much to consider besides the specifics of theming and location.  While those come into play as well, I grade a DVC resort on the wow factor Disney adds to the perks of the deluxe resort it belongs to.
Here are the best Disney Vacation Club resorts in Walt Disney World.
Polynesian Village Villas and Bungalows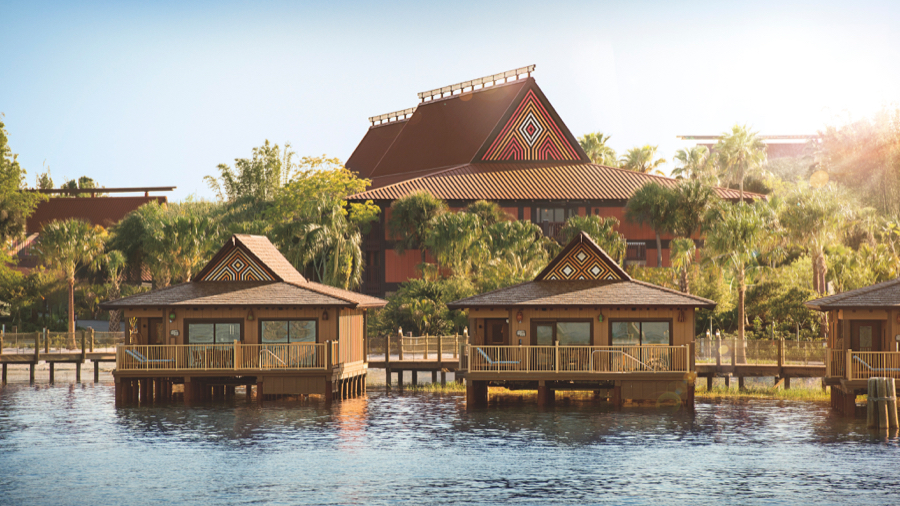 Disney almost outdoes itself with the Polynesian Village Resort.  Tropical theming is pretty broad among people's conceptions of paradise, even if it's not quite your personal choice, you can surely appreciate the level of authenticity and how well Disney is interwoven into the theming.
The villas evoke luxury and the environment transports you to the South Seas in very clever ways.  The Bora Bora bungalows are stunningly furnished and decorated.  They are ideal for a romantic getaway if you can afford the points.  It's very expensive, which is unfavorable, but all things considered, this is undoubtedly one of the best Disney Vacation Club resorts.
Copper Creek (Wilderness Lodge)
The best Disney Vacation Club resorts tend to have location in common.  Because they share amenities with the deluxe resorts they belong to, they will often rank as high despite being totally different.  In the case of Copper Creek Villas and Cabins, much of the main attributes of Wilderness Lodge are shared.  It's a winning feature, considering how turbulent the weather can be, that you can come and go from the main lobby without going outside.
Of course the same cannot be said of the cabins, but then they're cabins, with their own benefits to enjoy.  These are on the water and will remind you of the Bora Bora bungalows, yet thematically it is completely different, which transforms the concept entirely.
Kidani Village (Animal Kingdom Lodge)
Animal Kingdom Lodge has two of the Best Disney Vacation Club resorts.  It's difficult to pick only one.  While Jambo House has attributes similar to Copper Creek as far as convenience and connectivity to the spectacular main resort lobby, activities, and dining, Kidani Village offers more solitude. Kidani Village is where Sanaa is located as well.
Although Kidani Village does not have direct Access to the main lobby and restaurants (other than Sanaa) It still may just outrank Jambo House, because it does offer more privacy and it has a beautiful lobby and pool of its own.
Beach Club Villas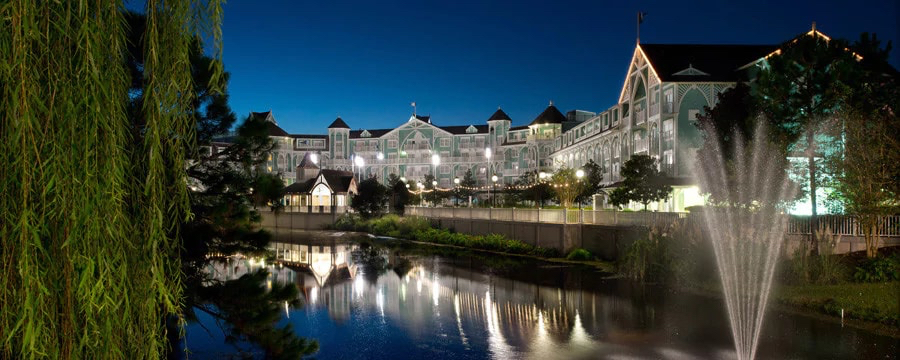 The Beach Club Villas top the list for location.  In terms of the resort, you have the closest access to Epcot and a stunning view of Boardwalk across Crescent Lake.  The sand bottom pool at Beach Club is possibly the best pool on property.  All in all it's my favorite place to be and it's probably the best value for families especially if you are Epcot fans.  Remember that the location also gives you considerable access to Hollywood Studios, so it's kind of a two for one.
As for the villas, they are fairly spacious and functional.  The style of decor is just okay.  They are not as mind-blowing as some of the other ones.  However, the proximity to the other hotels and two out of four theme parks cannot be ignored.  The rest of the DVC grounds are quite nice at Beach Club, too.  Despite my personal preferences on decor, I must concede that Beach club is certainly one of the best Disney Vacation Club resorts.
Bay Lake Tower
Last, but maybe least is the Bay Lake Tower.  This addition to the Contemporary is undeniably cool.  I personally love the modern style.  Location can't be any better than practically right outside the gate to Magic Kingdom.  I have no complaints about Bay Lake Tower at all.  It simply doesn't have the magical transportive power of some of the other resorts.  It's classy, sleek, stylish and Disney.  Based on that, it's a win.  On the other hand, I love that extra theming that separates a resort and makes it a world within a world.  If that is not as important to you, you will surely enjoy Bay Lake Tower and its amenities.
What is your favorite Disney Vacation Club resort? What one do you dream of staying at?
Affiliate links included below. Thanks for your support!
ENJOYED THIS POST? PLEASE SAVE IT TO PINTEREST! 
Connect with The Go To Family on  Instagram, Youtube, Twitter, and Pinterest!
Photo Credit: Disney World Resorts