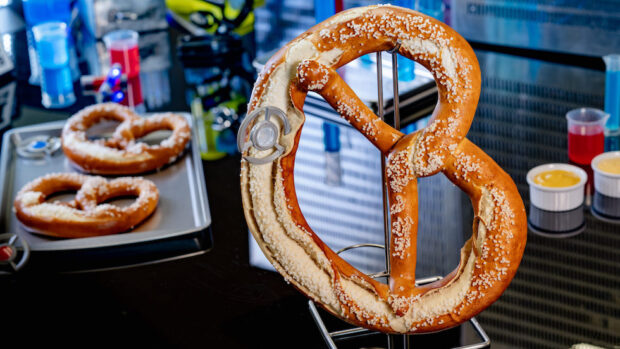 If there's anything that fans love more than Disneyland, it's all the fun things they get to eat and drink at Disneyland. It's like a foodie's paradise! There's a new report that a Spicy Loaded Pretzel and Pym Cocktail Concoction is coming to the Avengers Campus at Disney California Adventure this summer. We don't know about you, but just thinking about it makes us hungry. Here's what you need to know!
Disneyland News: Spicy Loaded Pretzel & Pym Cocktails Coming to Avengers Campus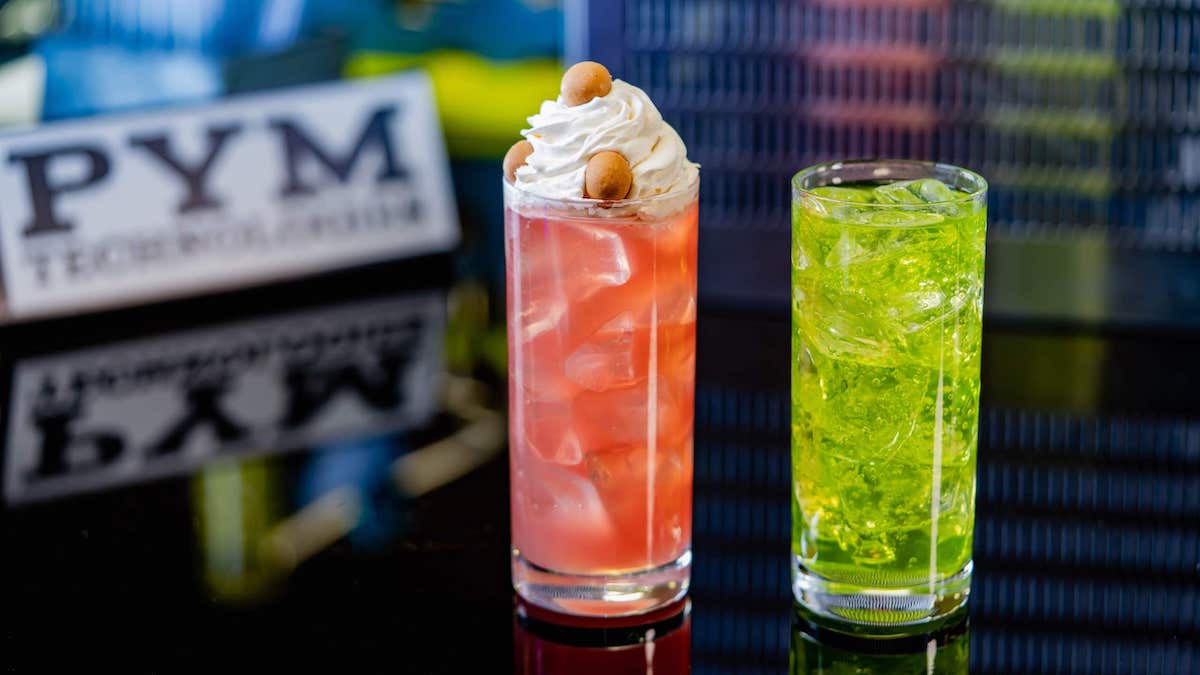 Avengers, get ready to assemble with your foodie game as the Pym Testing Kitchen and Pym Tasting Lab have uncovered some tasty treats that guests will be able to enjoy at the all new Avenger's Campus. Their Spicy Loaded Pretzel features chicken, hot sauce, ranch, blue cheese crumbles, celery and dill-pickled carrots. That sounds mouth-watering, indeed.
For the cocktails, there's a Molecular Meltdown, which is a beer cocktail with vanilla ice cream and marshmallows, the Particle Fizz, complete with Endless Summer hard seltzer with cherry popping pearls, and the Honey Fusion, which is a beer cocktail with Plymouth gin and a honey straw.
The new land based on the Marvel franchise – is set to open at Disney's California Adventure on June 4th.The new Avengers Campus will be an exciting new land that will include rides, food and locales that will all based on the comic book brand. The Campus' premiere attraction is called "WEB SLINGERS: A Spider-Man Adventure," which is a 3D ride with New York's favorite webslinger.
Disney calls it an "interactive escapade" that allows guests to "sling webs like Spider-Man and experience what it's like to have super power." There might even be a chance that fans might see Wanda, Vison and Agnes, too, thanks to the massive success of Disney Plus' WandaVision this year. We can't wait to visit!
Tell us, how you do feel about this? Are you planning any trips this summer? If so, will you be staying close to home, going on a cruise, or traveling internationally for the first time in a year? Drop us a line with your thoughts in our comments section below. Also, don't forget to come back to The Go Family for all the latest updates on Covid-19 related travel news right here.
Be sure to check out our vlog The Go To Family. Connect with us on Instagram, Twitter, and Pinterest !