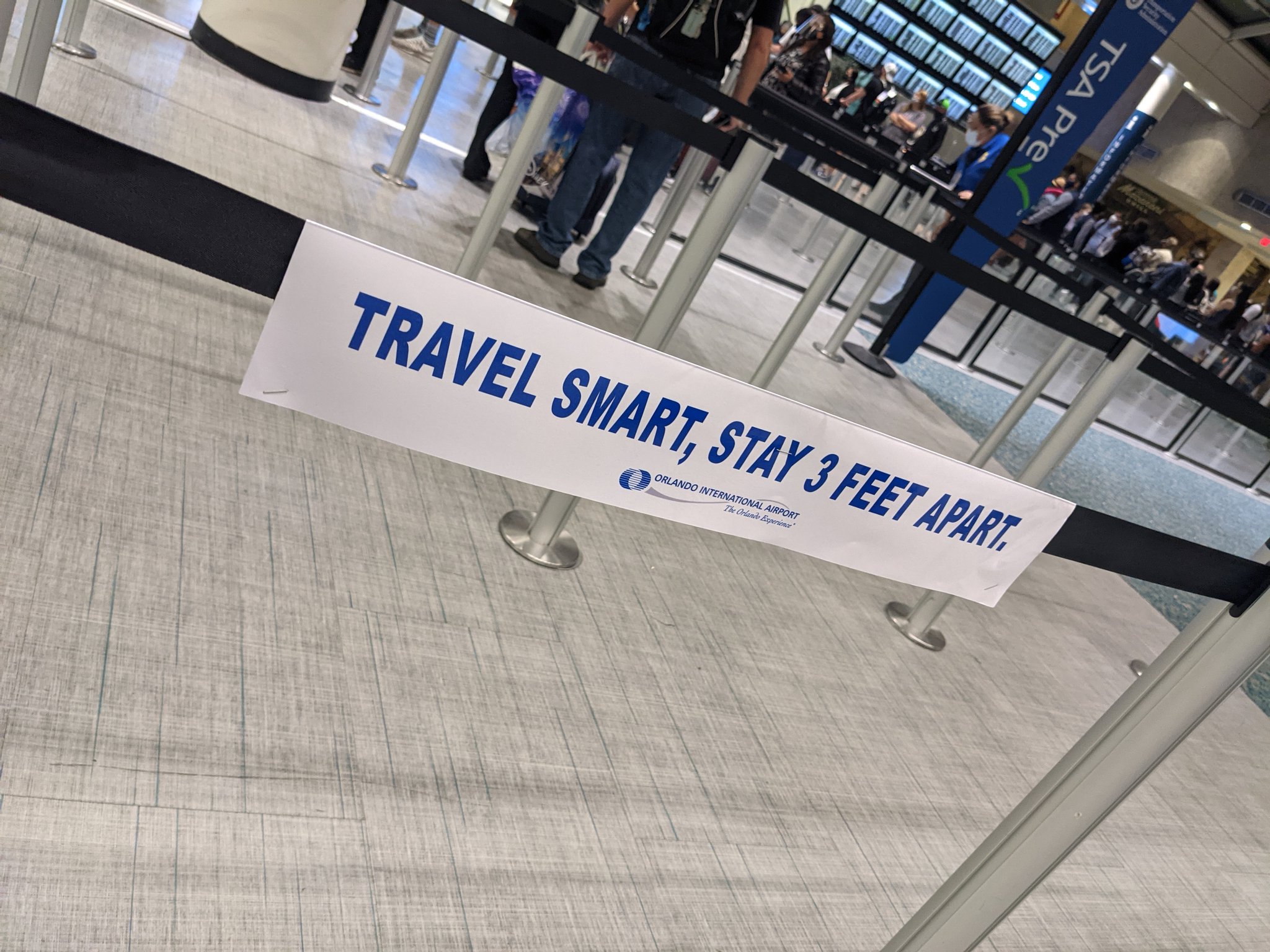 The United States has hit a milestone when it comes vaccinating it citizens and health protocols are slowly being eased. Now Orlando International Airport (MCO) has moved to 3 feet physical distancing instead of 6ft. The first changes appear at the TSA checkpoint.
The change comes after new guidance from Orange County that allows for a reduction in physical distancing measures. The airport seems to be following phase one in the change of the county's Covid-19 executive order.  This also comes after recent studies have found that a 3 foot distance is safe if everyone is wearing a mask.
On Sunday morning, a Twitter user tweeted the new signage at Orlando  International Airport.
When will Walt Disney World change its Covid-19 Health Protocols?
Walt Disney World has not announced any changes to their Covid-19 health protocols since Orange County has made a change to its rules. Currently, masks are expected to be required to at least 2022 at Walt Disney World.
Be sure to check out our vlog The Go To Family. Connect with us on Instagram, Twitter, and Pinterest !