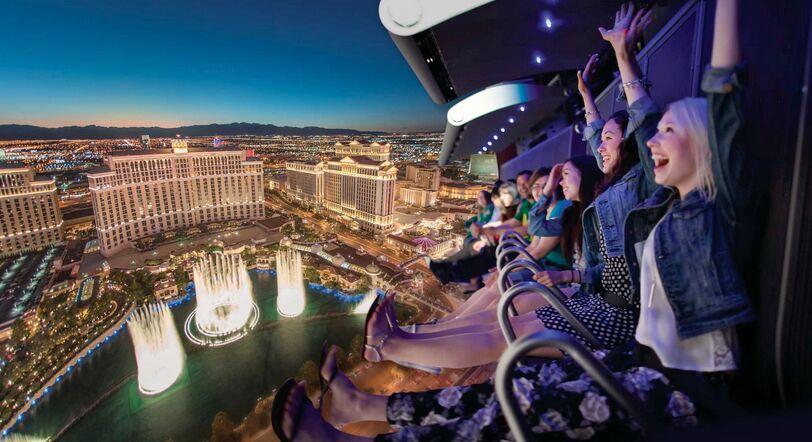 The newest family friendly attraction to arrive on the Las Vegas strip will be an immersive flight-ride experience. FlyOver will allow guests to soar like a bird over the strip, and beyond to the American West's most iconic locations and natural wonders like the Grand Canyon, Zion and Arches National Parks, Lake Tahoe and further.
The truly immersive experience is touted to "take guests on a multi-sensory journey as they as part of this cutting-edge entertainment experience."
No 3D-glasses or goggles will be required for riders to experience the gift of flight. Instead they will board a ride vehicle, click in their seatbelts and become suspended with feet dangling. A 360 degree , 52 foot high spherical screen will surround the ride vehicle. Guests sit safely while the moving platform, which has six degrees of motion, enables guests to feel every movement of the journey. As well the flyer  will experience special effects including wind, mist, scents and sound to ensure they are completely immersed.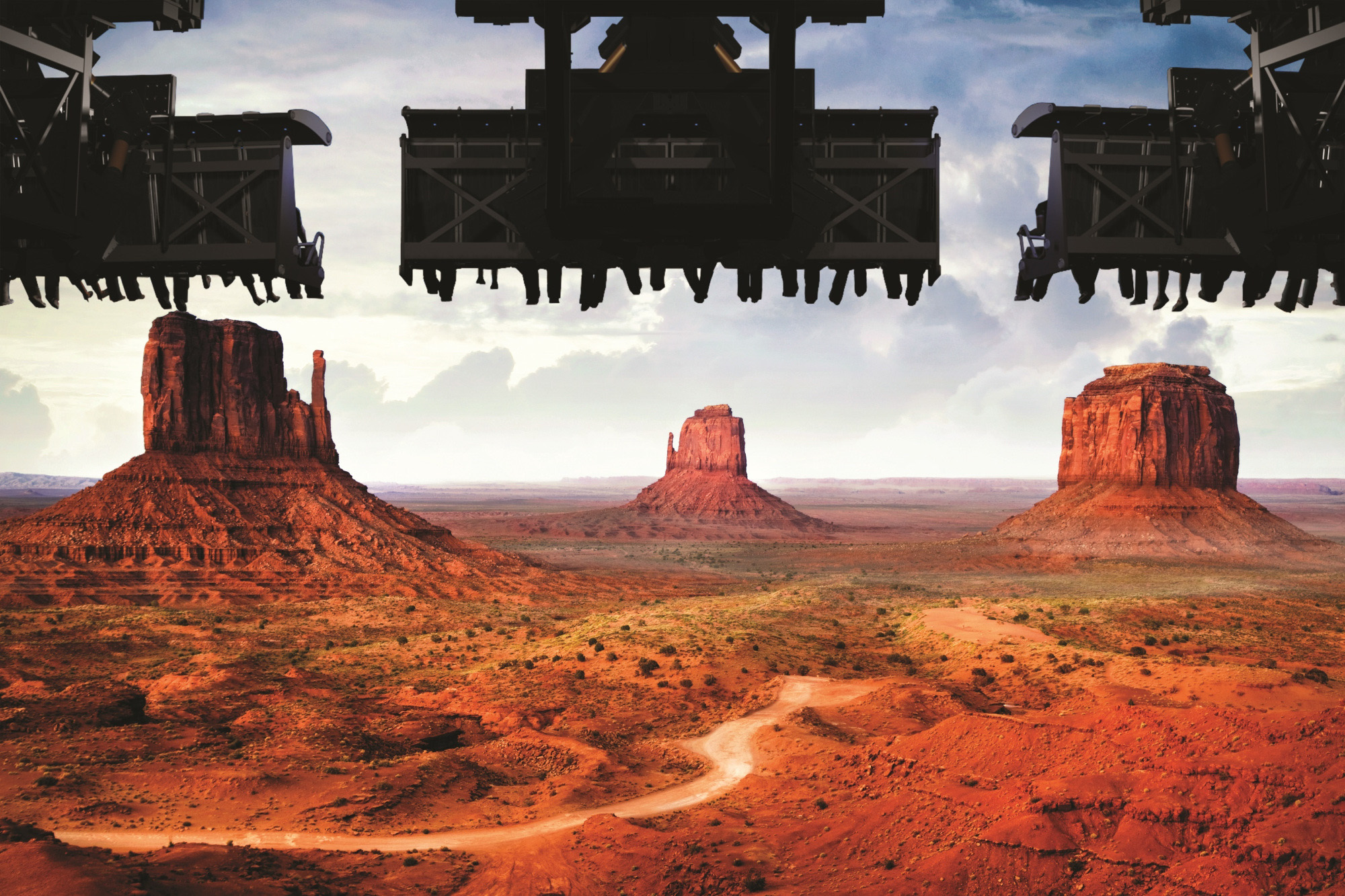 FlyOver, brought to you by hospitality company Pursuit, already has similar concepts in Alaska, Canada and Iceland. FlyOver will be located next to the Hard Rock Cafe on Las Vegas Boulevard and be completed in the fall with two ride theaters, pre-show entertainment areas and a full-service bar.
This immersive flight ride will be just one in a long line of family entertainment options that have ballooned since the early 90's when The Excalibur Hotel and Casino was built entirely on a family-centered theme. The MGM Grand soon followed suit, opening a neighboring family-friendly theme park, themed after The Wizard of Oz,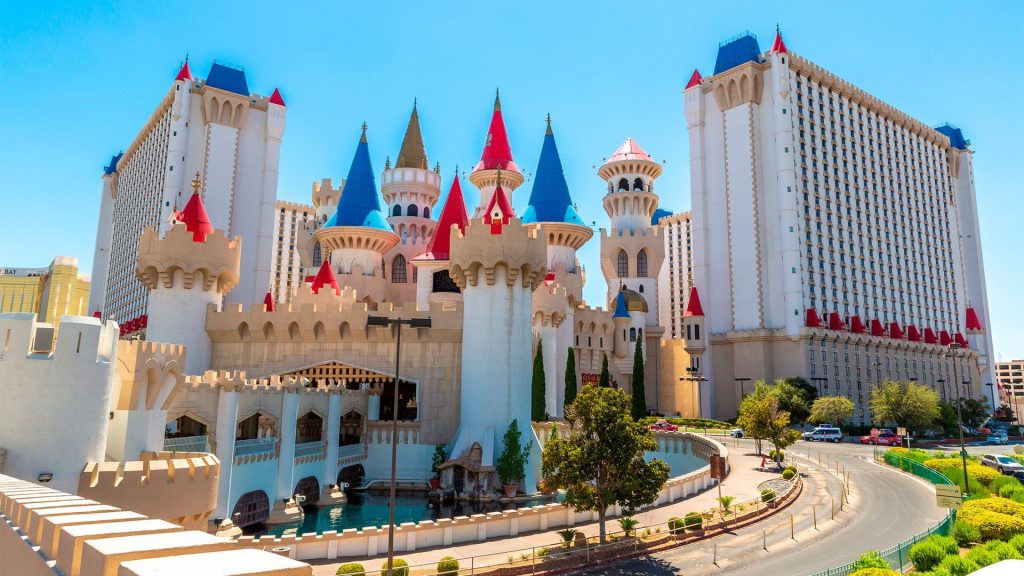 With the Vegas tourism board hoping was to make Las Vegas as popular with families as it was for adults, further attractions included Luxor's Nile River Tour, Treasure Island's "Battles at Buccaneer Bay" and eventually The Stratosphere Tower's thrill rides: Big Shot, X-scream, Insanity and SkyJump all followed suit.
Be sure to check out our vlog The Go To Family. Connect with us on Instagram, Twitter, and Pinterest !