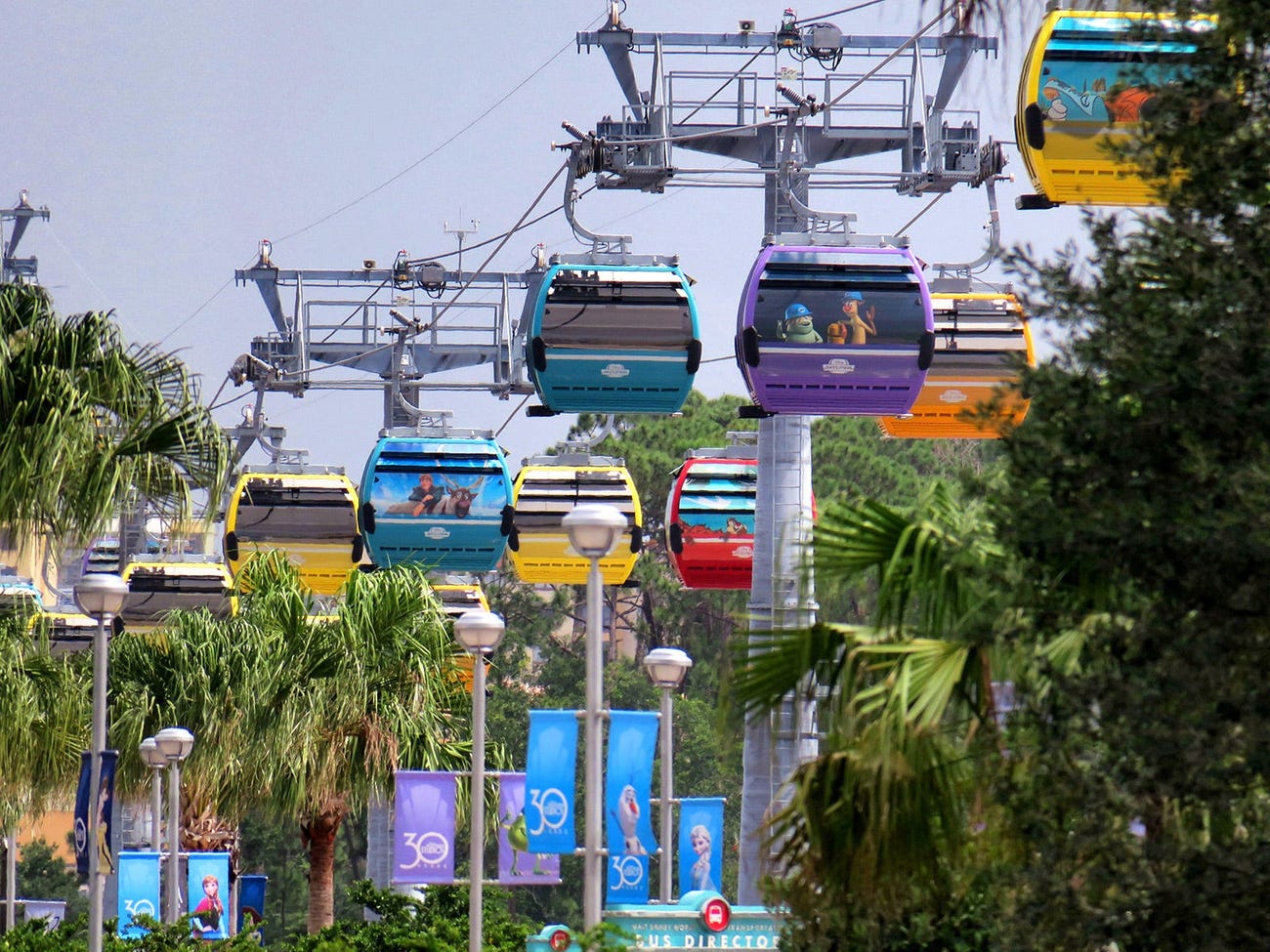 There have been many changes at Walt Disney World in the last two weeks when it comes to physical distancing policies. The latest change comes to Disney's Skyliner system. Multiple parties are now allowed to share a gondola instead of being boarded in different gondolas because of social distancing policies. Guests are not being asked their preference either.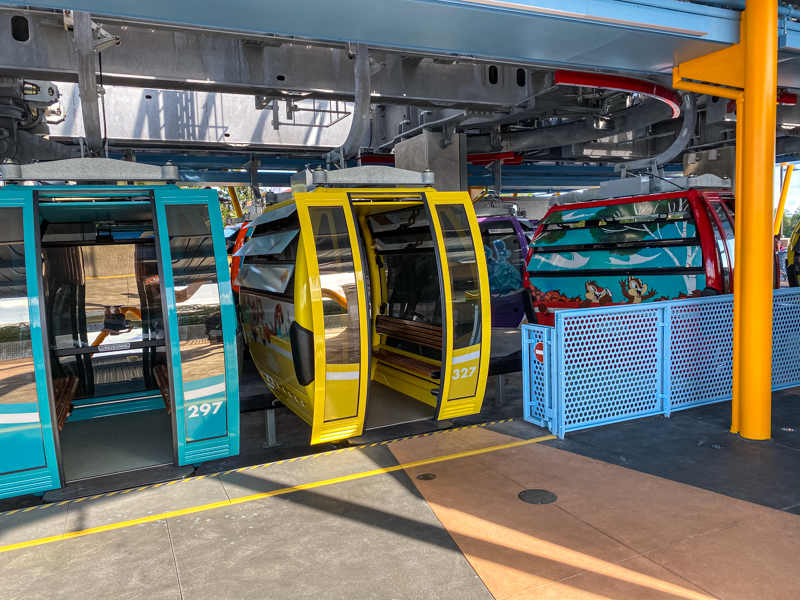 This change will allow Disney to raise the Skyliner's capacity. Each gondola can fit up to 10 guests, depending if there is a wheelchair or ECV. It's rare that they are filled to this capacity, though. 
In other news, the Skyliner experienced a malfunction the other day. One of the doors happened to malfunction, and guests took to their social media accounts to document how one employee was forced to use a specialized tool to unlock the doors to a yellow Skyliner gondola cabin before closing them back up again. It is the second time that the Skyliner has malfunctioned in less than a month. The first time two gondolas crashed into each other. Thankfully, no one was hurt.
What do you think of Disney loading more guests into one gondola on the Skyliner? Let us know in the comment section below.
Be sure to check out our vlog The Go To Family. Connect with us on Instagram, Twitter, and Pinterest !