Disclaimer: Posts may contain affiliate links that help support The Go To Family website.
In breaking news from Walt Disney World parkgoers on Tuesday, the Disney Skyliner transport has suffered yet another collision, this time upon reentry at the troublesome EPCOT Station. No injuries and no significant damage to the gondolas was reported.
Walt Disney World Resort debuted the Disney Skyliner as yet another alternative mode of transportation in late September 2020. The gondola system gave guests a brand new experience as they arrived to two Walt Disney World theme parks: Disney's Hollywood Studios and Epcot from their resort while "taking in the views of Disney landscape" as they "glided past waterways and woodlands".
However, the reality has not been as serene as Disney had hoped.
Less than a week after the Skyliner opened, terrified guests had to be evacuated with firemen's ladders after being stranded in the sky for up to 3 hours as the Gondola crashed in one of the loading areas. It was discovered that  gondola failed to leave the station on the Epcot line, causing a jam.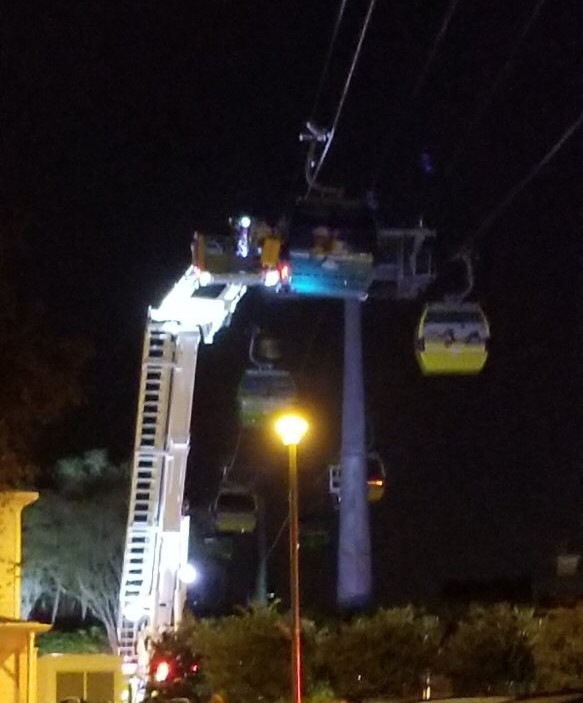 In April further, undisclosed complications plagued the Skyliner, causing a pause in operations. Just last month, the Skyliner collided once again in the loading dock at Disney's Hollywood Studios. Guests reported seeing broken glass from the impact.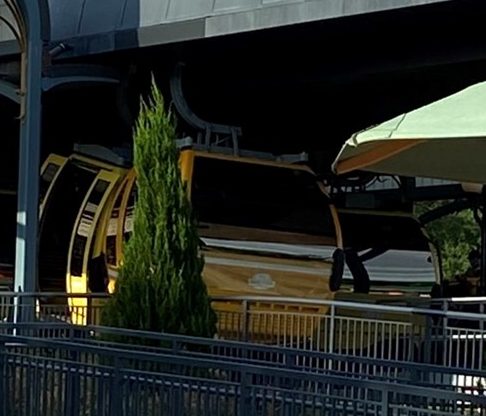 Though there have been no injuries recorded just yet, this is not a good look for the park as it seems their Skyliner is a bit of a lemon. It will be unsurprising if, after this third crash, the park takes the brand new transport out of commission and has the company who created and installed the mode of transport- Austrian manufacturer Doppelmayr – come in and overhaul the entire gondola system.
The 3 line and 5 station Skyliner was built in lieu of a costly expansion to the existing monorail system. It cost Disney $33 million to put into the park.
Be sure to check out our vlog The Go To Family. Connect with us on Instagram, Twitter, and Pinterest !