Disclaimer: Posts may contain affiliate links that help support The Go To Family website.
If you've booked a trip with Royal Caribbean in the coming weeks and months ahead, there's no need to panic or change anything, despite reports that say that there were two positive cases on board a Celebrity ship. In fact, the company says that it does not plan on changing any sailing plans for the future, despite these Covid-19 cases. Here's what you need to know.
Cruising Update: Royal Caribbean Is Not Changing Any Plans Despite New Covid-19 Cases
According to reports, the two positive cases were detected on the Celebrity Millennium, which is owned by Royal Caribbean and was the company's first ship to set sail following the shutdown of the industry because of the ongoing pandemic. Sources say that the entire ship was vaccinated prior to setting sail but these two positive tests happened to be breakthrough infections of the virus.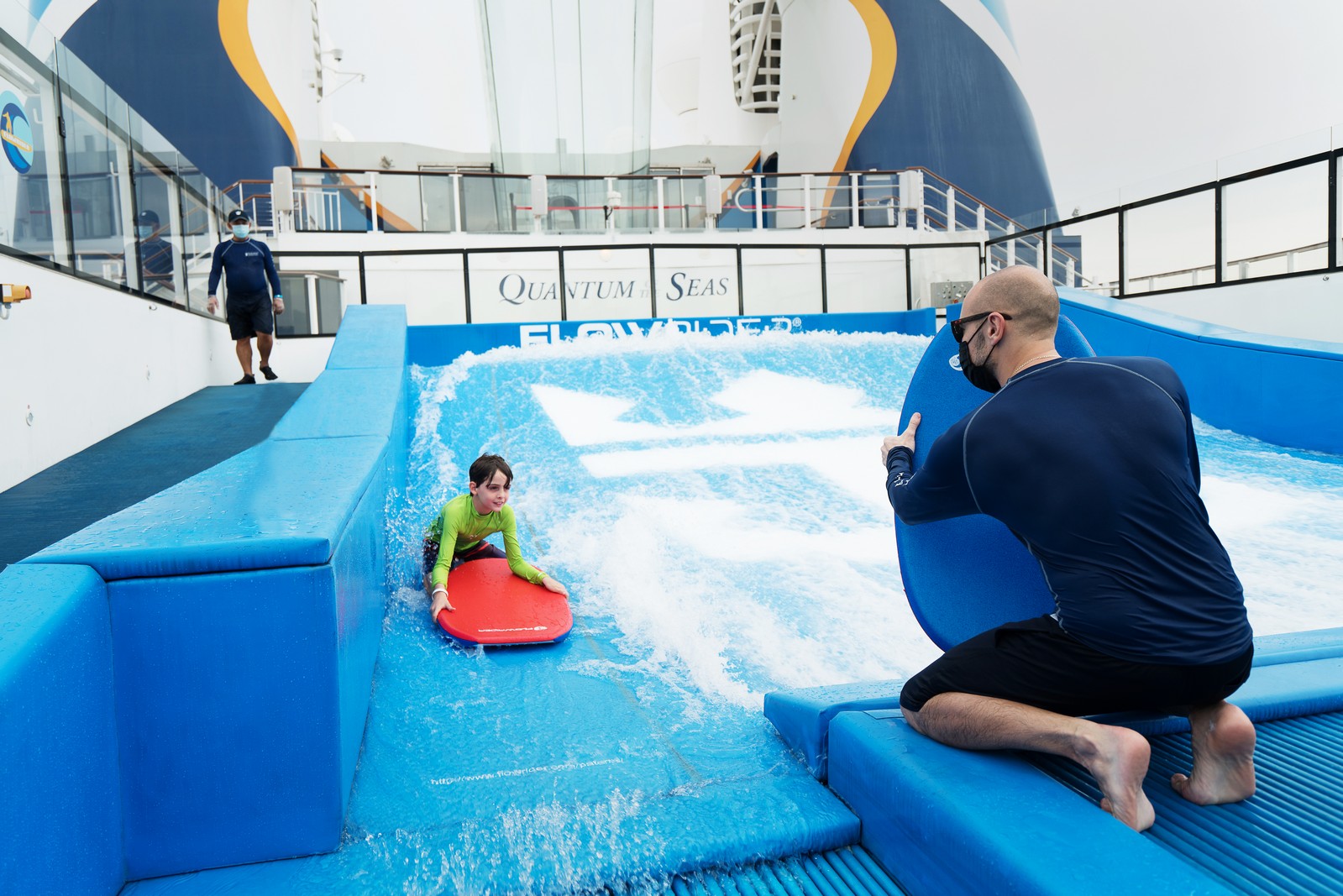 The two guests have been put in isolation and will be flown home via a private plane. And while many cruising fans are concerned about what this might possibly mean for them and their travel plans, Royal Caribbean says there's no need to worry. The company will not change any of their sailing plans and will continue to move forward with the hope that more ships will get back in the water and sail later this summer and fall.
With that said, Royal Caribbean International's President and CEO, Michael Bayley, reiterated that all Royal Caribbean guests age 16 and older must present proof of COVID-19 vaccination, with the final dose of their vaccine administered at least 14 days before sailing.
He wrote in a post for social media,
"For sailing out of Florida ports in July and August we are strongly recommending all guests eligible for vaccines are fully vaccinated. We expect approximately 90 percent of our guests will be vaccinated. Guests who choose not to be vaccinated or not willing to verify vaccination will be subject to testing and additional health protocols which will be at their expense."
Tell us, how you do feel about this? Are you planning any trips this summer? If so, will you be staying close to home, going on a cruise, or traveling internationally for the first time in a year? Drop us a line with your thoughts in our comments section below. Also, don't forget to come back to The Go Family for all the latest updates on Covid-19 related travel news right here.
Be sure to check out our vlog The Go To Family. Connect with us on Instagram, Twitter, and Pinterest !