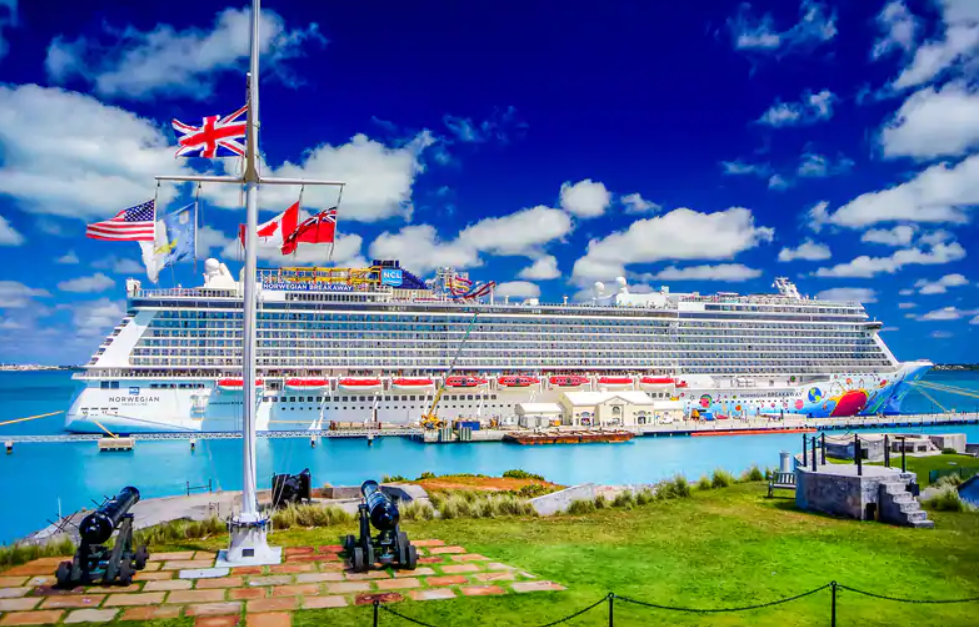 For the first time in 15 months, American guests were welcomed aboard one of Viking Cruises ocean-going cruises.
The award winning Viking Orion set sail from Bermuda on Viking's Bermuda Escape itinerary, with a 100% vaccinated crew. All guests welcomed on board the 930-passenger ocean ship, which joined Viking's ocean cruise fleet in July 2018 were also 100% vaccinated.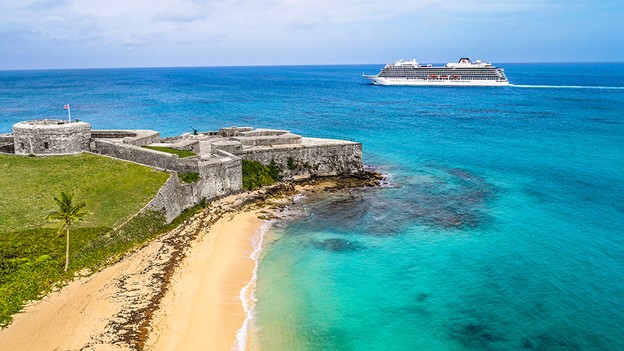 This Bermuda Escape cruise is the first of Viking's Welcome Back collection in North America and the first of eight roundtrip cruises from Hamilton, Bermuda planned for summer 2021.
"Today is an extraordinary milestone as the world continues to reopen for international travel. On behalf of the entire Viking family, we are delighted to welcome our loyal American guests back on board," said Torstein Hagen, Chairman of Viking."
Hagen went on to say he was grateful to the Bermuda government for their collaboration and support as the line reintroduces their North American.
Bermuda became a favorite for Viking's guests after the line starting to call into the island nation back in 2017.
Hagen continued, "We look forward to introducing even more Viking guests to the island's history, culture and phenomenal natural beauty."
Viking has been sailing successfully since late May with the brand new Viking Venus sailing around England with British guests only.
The next Welcome Back cruise is set to sail to Iceland and, following that, the Mediterranean.
Viking River Cruises will restart its European operations next month with select itineraries in Portugal, France and along the Rhine.
In a promotion for the line, Hagen compared this past year without sailing to a long, cold Norwegian winter. We think he hit the nail on the head- we're all ready to step back into the sun, and back on board our beloved cruises.
Be sure to check out our vlog The Go To Family. Connect with us on Instagram, Twitter, and Pinterest !