Disclaimer: Posts may contain affiliate links that help support The Go To Family website.
World of Disney just may be the best Disney store in all the world and it just got better!
The ultimate shopping destination at Walt Disney World for Disney fans far and wide is adding the convenience of mobile checkouts with the Shop in Store feature in the My Disney Experience app.
So…how does it all work?
Some Disney goers may have already experienced the mobile checkouts at MouseGear in EPCOT. However, if you are new to Mobile Checkouts, maybe new to the My Disney Experience app, or perhaps even new to Disney, this is everything you need to know.
Firstly, the World of Disney is an experience like no other for Disney fans. World of Disney boasts "a masterfully curated collection like none other!"  The website promises that shoppers will get lost in the magic and their imaginations will soar as you browse the "staggering selection of fabulous finds"  —from apparel, accessories, Mickey Ears, and home décor to toys, pins, plush, souvenirs and so much more.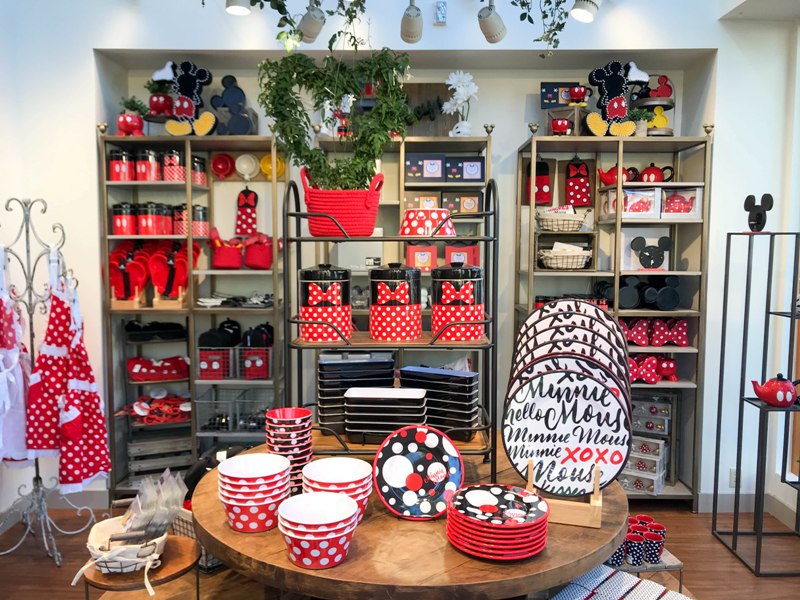 Now shopping at World of Disney will be even more convenient as the Shop in Store feature in the app allows guests to use their phone to pay for their merch.
Step one is downloading the My Disney Experience App, which anyone taking a Disney vacation likely already has, it's an essential tool to get yourself in and around the Disney Parks these days.
Step two is to access the Shop in Store feature.
Step three is to grab yourself a mobile checkout bag, The checkout bags are available at the mobile checkout kiosks dotted throughout the store.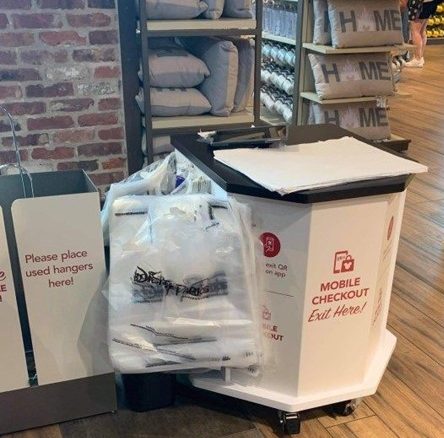 Step four (the fun part) is scanning the items you know you need with your phone, using the camera feature. This is like "adding item to cart" when shopping online.
Step five (the sad part) remove anything you won't be purchasing from the cart (and your bag)…we all do it!!!
Step six is completing payment from your phone.
That's it, that's all you have completed your shopping experience at World of Disney. No lineups at all!
Now it sounds very simple, but don't expect to be in and out, there's far too much magic to discover in-store with "inspiring touches that include mystical movie posters, enchanted art, and animation ink jars that spring to life with a trail of pixie dust!"
Are you excited about the new mobile check-out feature at World of Disney? Let us know if you plan to use it next time you shop at Disney Springs, or your experience if you have already used it!
Be sure to check out our vlog The Go To Family. Connect with us on Instagram, Twitter, and Pinterest !