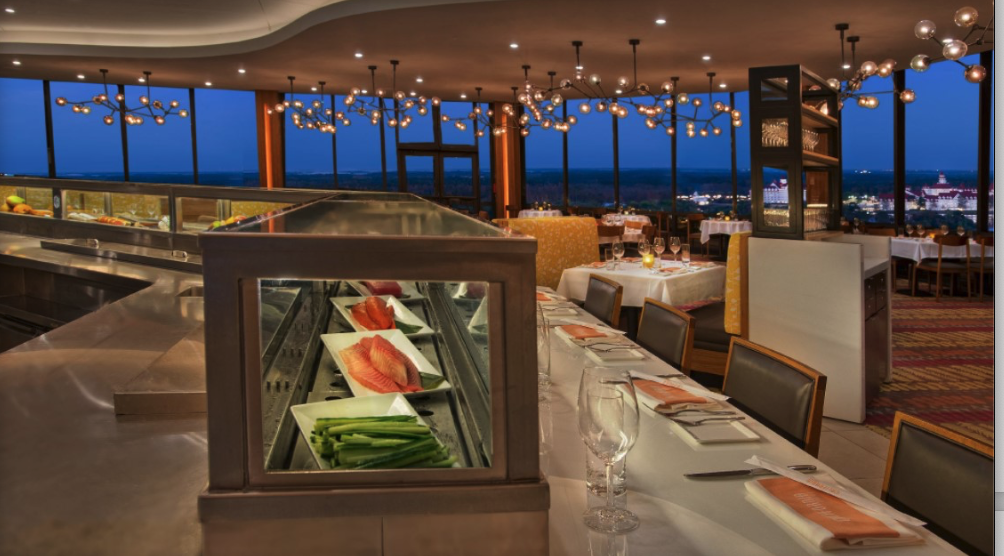 If you are looking for a unique and special way to dine in an upscale environment at Walt Disney World, look no further than the California Grill. The restaurant is best known as an elevated eatery at Disney's Contemporary Resort with globally inspired seasonal fare. It's also got the best views of the Magic Kingdom park and their nightly fireworks display. And now the restaurant will be celebrating its 50th anniversary with a very special dining experience! Here's what you need to know.
California Grill To Introduce Special Dining Experience To Celebrate the 50th Anniversary
As of press time, the California Grill will be unavailable for bookings after October 2nd. This will allow Disney to bring a 'special dining experience.' Unfortunately, there are no details available right now, but we will definitely update you with them the moment they come in.
Meanwhile, Disney is planning something very special for guests for their 50th-anniversary celebrations. A new nighttime spectacular, "Disney Enchantment," will help kick off the 50th-anniversary festivities when it debuts Oct. 1 at Magic Kingdom Park. Created to launch with "The World's Most Magical Celebration," this evening extravaganza will take you on a journey filled with adventure, wonder, and empowerment.
If you can't make it for the festivities in October, don't worry because the anniversary celebration will last for quite a long time. In fact, it will go on for a good 18 months!  The celebration will run through March 2023.  As many Disney fans can recall, the Happiest Homecoming on Earth was the eighteen-month-long celebration (May 5, 2005, through September 30, 2006) of the 50th anniversary of the Disneyland theme park, which opened on July 17, 1955.
In the meantime, let us know what you think by leaving us a line with your thoughts below. Tell us, where are your travels taking you this year? Also, don't forget to come back right here for all the latest news and updates in the travel industry along with what you need to know about Covid-19 travel.
Be sure to check out our vlog The Go To Family. Connect with us on Instagram, Twitter, and Pinterest !