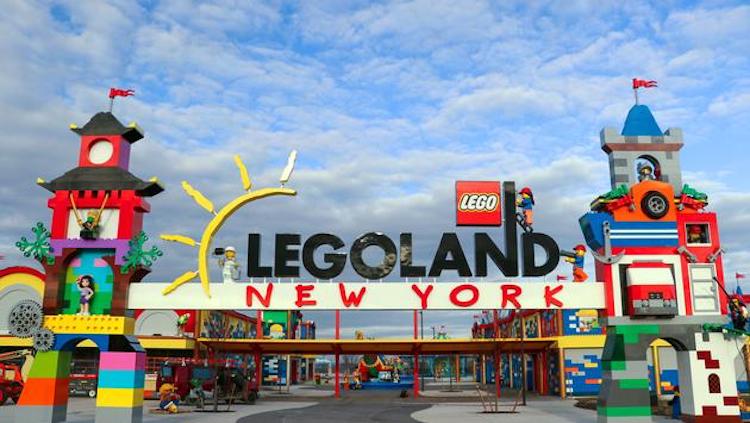 So, does this mean that New York City is officially back? Legoland New York is set to open its doors for guests as the theme park is scheduled to fully open on July 9th. Here's what you need to know.
Legoland New York To Open Its Doors This Week
While the Legoland New York Resort has been open just for previews this past week, reports say that the brand's third-largest park will be fully opened this week and just in time for the busy summer season. After years of planning, construction, then delays with the pandemic. Legoland New York is finally opening. The park in Goshen in New York is the ninth Leogland Park in the world and the largest in the country.
The park is certain not to disappoint, as it has plenty of attractions for guests from ages two to 12. There are 30 million bricks throughout the park, and families can spend the entire day admiring them or riding new and innovative rides and participating in various Lego-themed activities.
On its launch day, visitors can visit seven different parts of the park, laid out as a loop around the park. Brick Street has plenty of hilarious minifigs dressed in different outfits and with a few stand-out Lego sculptures. Bricktopia is the land of creativity while Lego Ninjago World gives kids a chance to be aspiring ninjas. There's also the Lego Castle, Lego City, Lego Pirate Land, and Miniland, which feature different cities, landmarks and attractions rebuilt entirely out of lego bricks.
While the theme park is set to open this month, the Legoland Hotel will open its doors in August. Check back here for updates.
In the meantime, tell us, where are your travels taking you this season? Drop us a line with your thoughts in our comments section below. How concerned are you about all of the new travel rules and regulations this year? Also, come back here for all of the latest news, details, and updates you need to know before your next adventure!
Be sure to check out our vlog The Go To Family. Connect with us on Instagram, Twitter, and Pinterest !