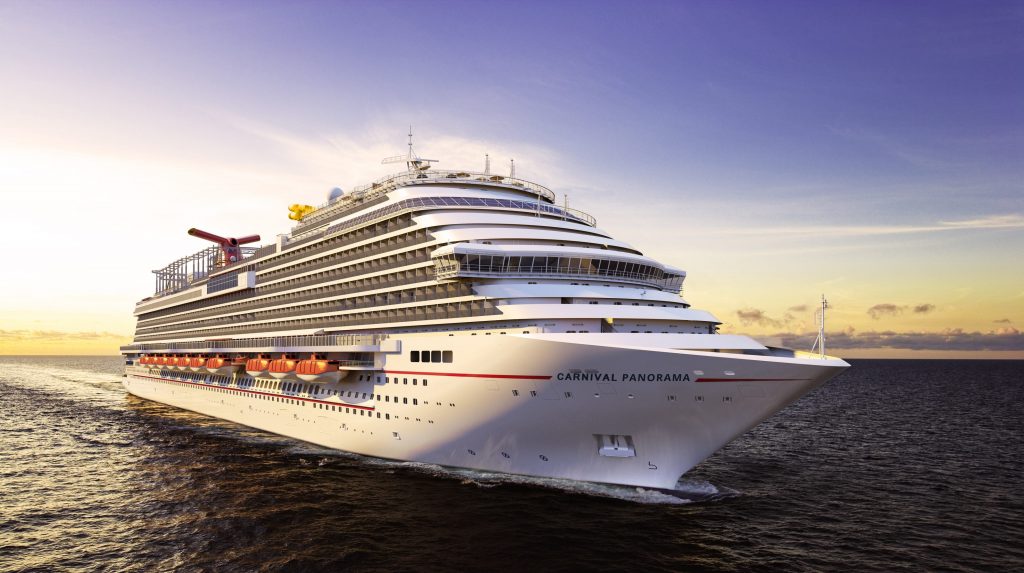 Carnival Cruise Line's Panorama became the first ship to sail from a Californian port since the sailing ban shut down began in March 2020. On Saturday, August 23, after a long 18 months, the last of Carnival's ships built prior to the pandemic set sail from Long Beach, embarking on a seven-day cruise to Mexico.
The Panorama is now mid-cruise as it calls into three popular resort towns in the country south of the border, including Puerto Vallarta, Mazatlán, and Cabo San Lucas.
Captain Luca Lazzarino and Carnival President Christine Duffy threw a #BackToFun celebration in the Long Beach cruise terminal prior to guests coming on board the ship. This included a ceremonial ribbon-cutting along with a small speech from The Panorama's captain.
"This is the moment all of us on Carnival Panorama have been so patiently waiting for – the return of our beloved guests to this beautiful ship," Captain Luca stated. "We are ready to welcome our guests onboard – our crew members are so excited that we're getting Back to Fun."
Carnival's president, Duffy also spoke, thanking the partners and local officials of Long Beach for their assistance in restarting their operations.
While the Floridian ports of Miami and Cape Canaveral are busy ports for Carnival ships, Duffy explained how the line is "the leader in West Coast cruising."
Joining The Panorama in Long Beach will be the Carnival Miracle. Currently cruising to Alaska, the Miracle will relocate from Seattle, Washington in September.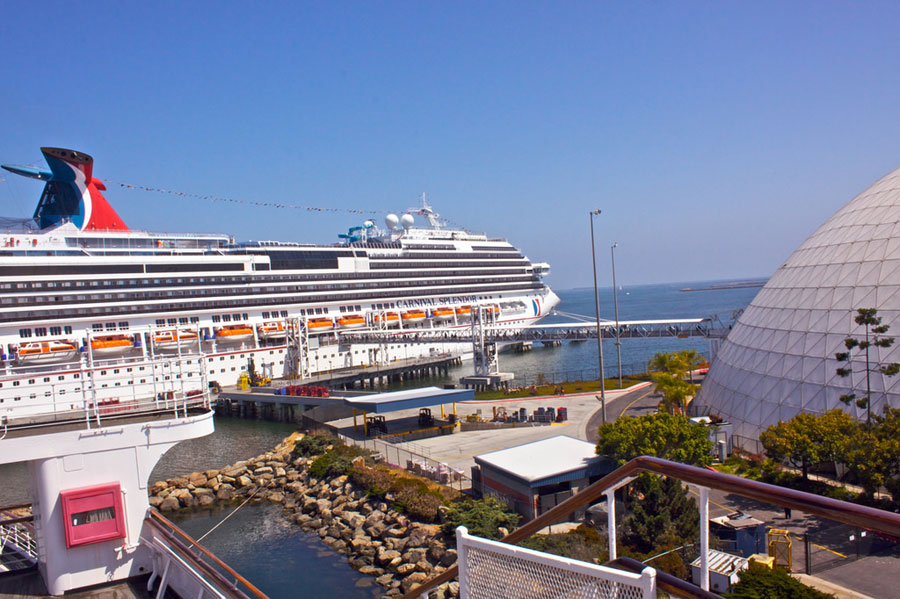 The Carnival Victory which was sent to dry-dock in March 2020 in Cadiz, Spain has undergone a $200 million transformation to come out as the brand spanking new Carnival Radiance.
The Radiance will make its debut from Southern California later this year, operating ever-popular 3 and 4 days Catalina Island and Ensenada cruises as of November 5.
Be sure to check out our vlog The Go To Family. Connect with us on Instagram, Twitter, and Pinterest !