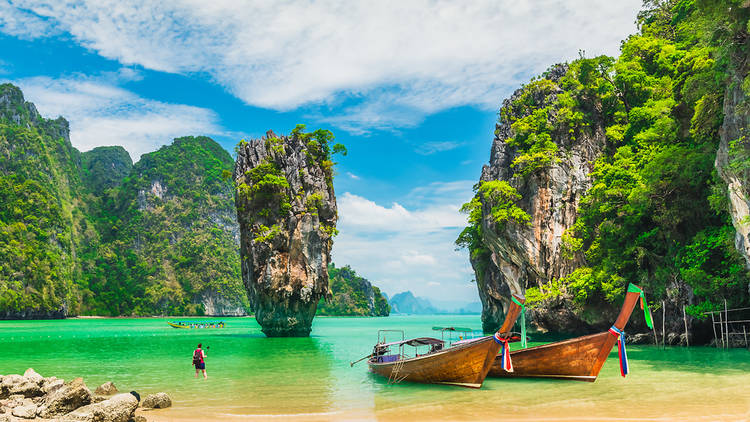 Pack your bags, your sunscreen, and maybe even your favorite book to read while you are lounging around the poolside because Thailand is back, baby! There's a new report that says the popular Asian destination will abandon its mandatory quarantine for vaccinated visitors from ten countries, which includes the U.S. Here's what you need to know.
Thailand Is Reopening To Vaccinated Tourists
Thailand's Prime Minister Prayuth Chan-Ocha admitted that "this decision comes with some risk" – but it is seen as a key step to revive the country's collapsed tourism sector. As of press time, about 33 percent of Thailand's population of 70 million people are fully vaccinated. Unfortunately, the country's economy suffered its deepest contraction in more than two decades as a result of the pandemic.
In a televised speech, Prayuth Chan-Ocha said the first group would include arrivals from the United Kingdom, Singapore, Germany, China, and the United States. The list would be expanded on Dec. 1, and then made even more extensive on Jan. 1, he said.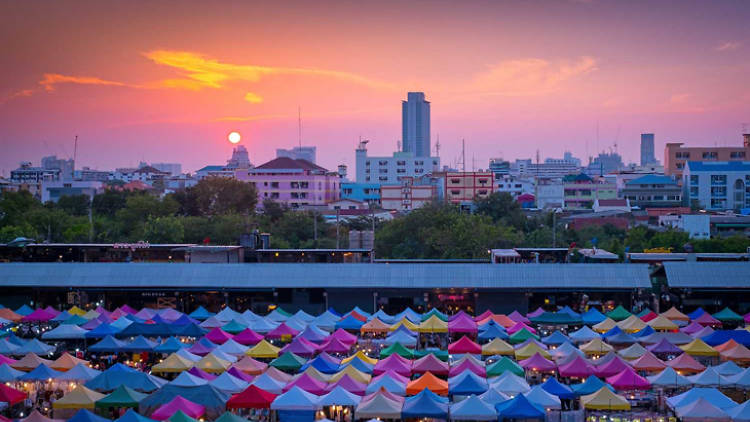 "All that visitors will need to do is to show that they are COVID-free at their time of travel with an RT-PCR test undertaken before they leave their home country, and do a test in Thailand, after which they will be free to move around Thailand in the same way that any Thai citizen can do,"  the prime minister explained.

"With these developments, we must act quickly but still cautiously, and not miss the opportunity to entice some of the year-end and new year holiday season travelers during the next few months to support the many millions of people who earn a living from our tourism, travel and entertainment sectors as well as the many other related sectors," Prayuth added.
In the meantime tell us, do you have any plans for fall travel? And if so, where is your next destination? Let us know in our comments section below. Also, don't forget to come back to The Go To Family for all the latest news and updates that you need to know from the travel world right here!
Be sure to check out our vlog The Go To Family. Connect with us on Instagram, Twitter, and Pinterest !