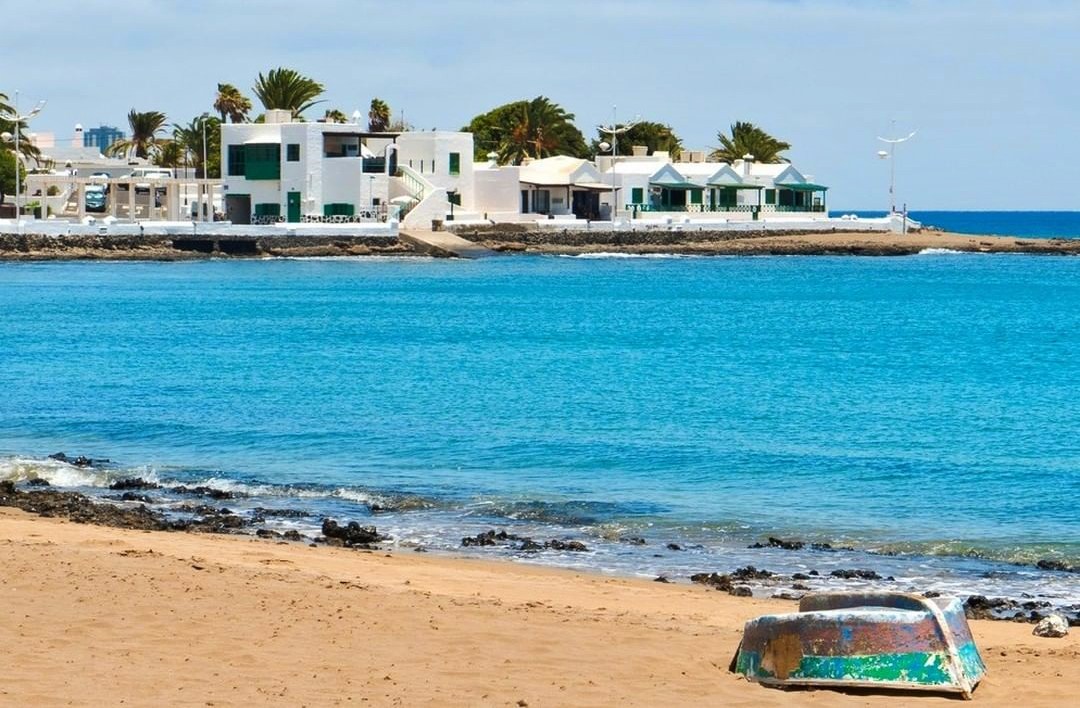 With its striking volcanic landscapes, idyllic pale gold and black-sand beaches and palm trees, Lanzarote is a stunning and unique destination. The Canary Island was dubbed a UNESCO Biosphere Reserve in 1993 and features natural pools, outdoor activities and excellent restaurants.
Meanwhile, it is also famous for the work of Lanzaroteño artist and environmentalist, César Manrique. In fact, the artist's foundation is fully involved in protecting the island. Here, you will see no modern high-rise apartment blocks or hotels. In fact, buildings in Lanzarote can only have two stories and must be built in the local style.
Here we take a brief tour of three of the best attractions to explore on the island of Lanzarote.
1. Timanfaya National Park, Lanzarote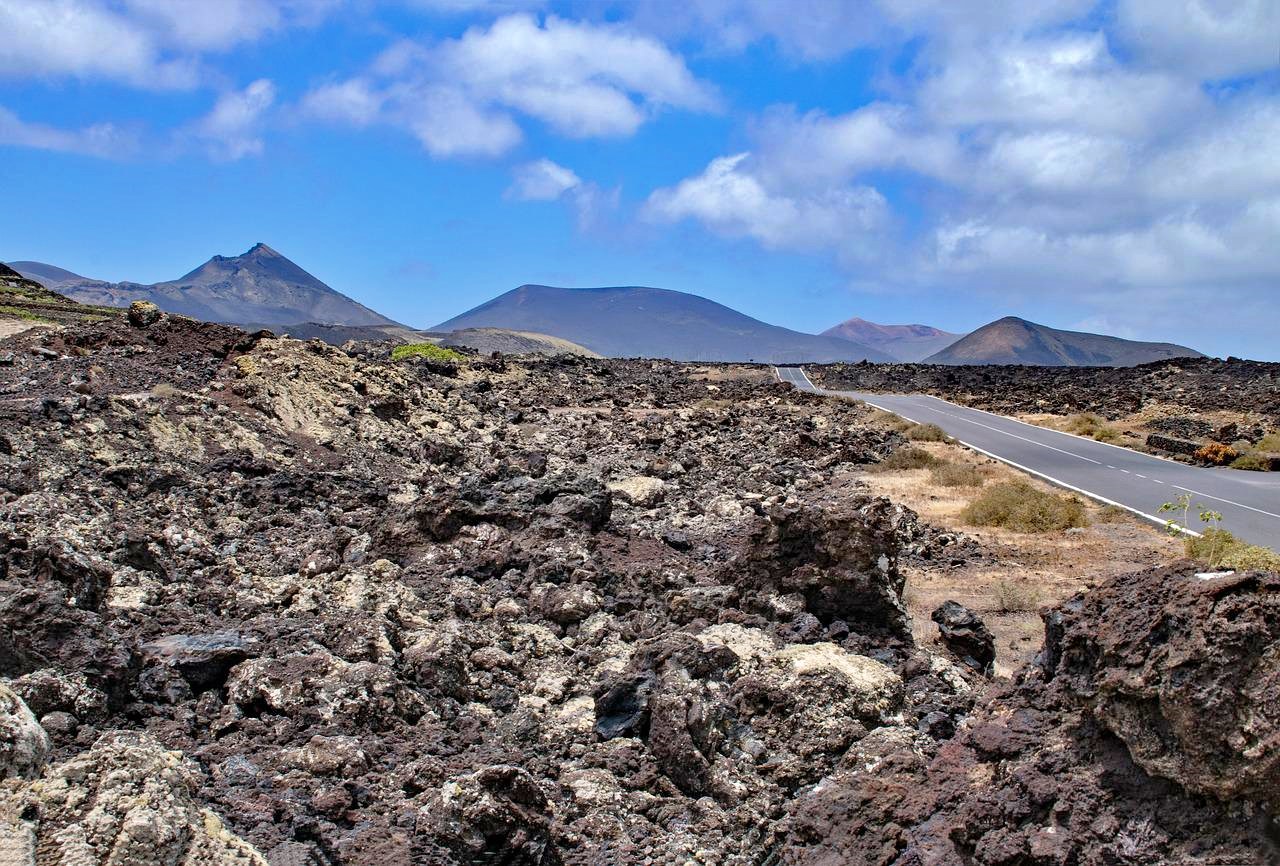 While Lanzarote is volcanic by nature, the last time an eruption occurred on Lanzarote was in 1824. Meanwhile, from 1730 to 1736 more than 100 eruptions occurred here. These eruptions created what is now known as Timanfaya National Park. In fact, this vast basalt landscape spreads over around a quarter of the island making what is now a national park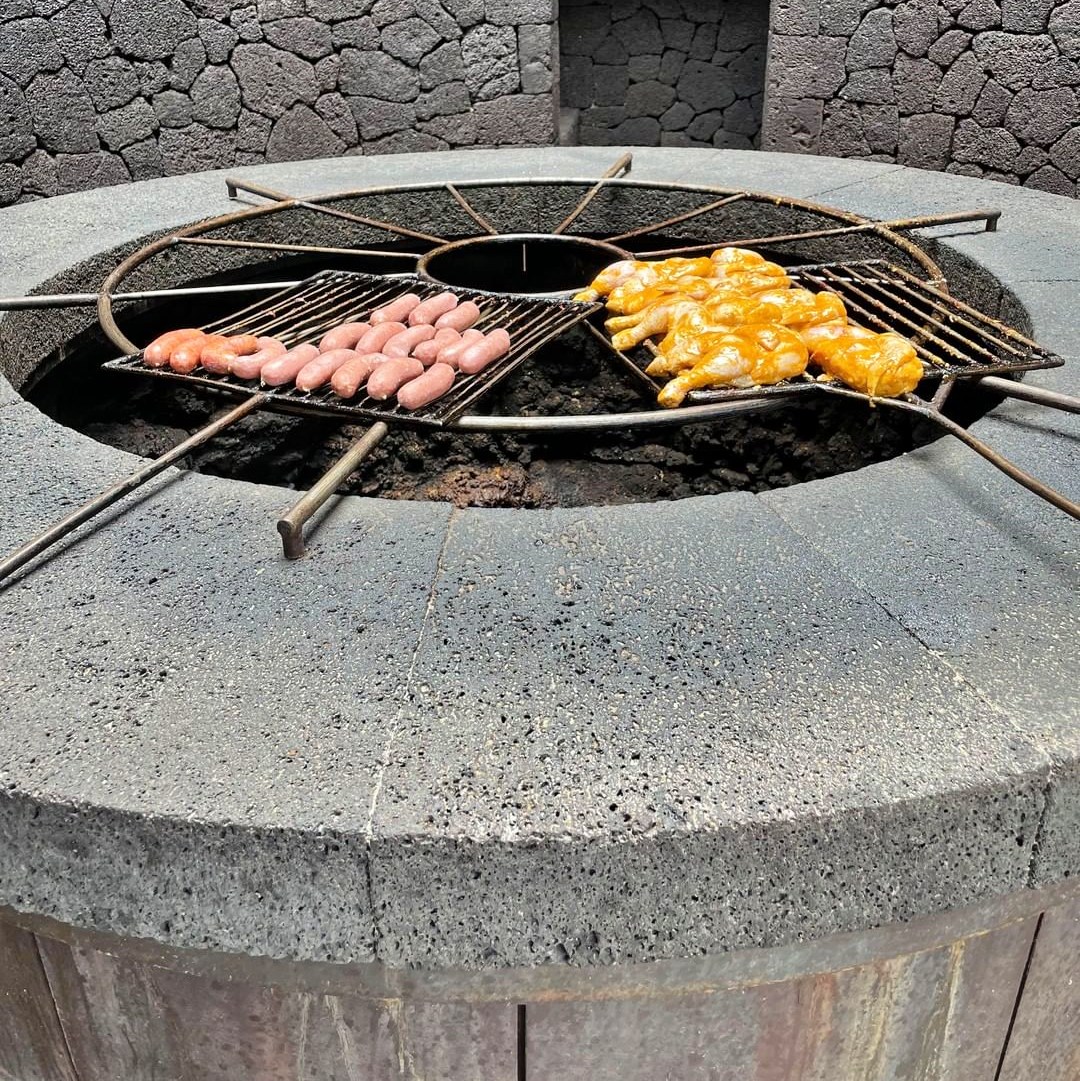 While this spectacular landscape is too tricky to explore on foot, a local coach tour takes visitors on an exciting overview, including 25 craters. Moreover, right in the heart of the Montanas del Fuego, a guide drops a handful of straw into a hole, where it immediately bursts into flame. Meanwhile, a visit to El Diablo restaurant in the area sees meals cooked using only geothermal heat, as can be seen above.
2. César Manrique Foundation, Taro de Tahiche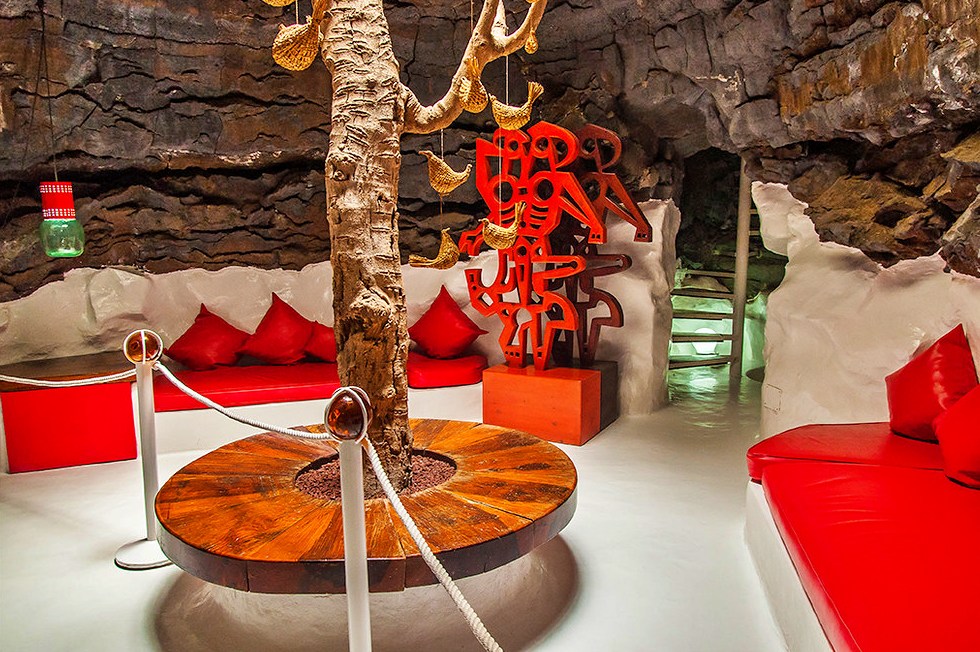 One must-visit is the home and studio of the famous artist César Manrique. His former home has been built directly into the old lava flow, with five rooms set in natural volcanic bubbles. Meanwhile, the rooms are interconnected with tunnels and stairways, as pictured above.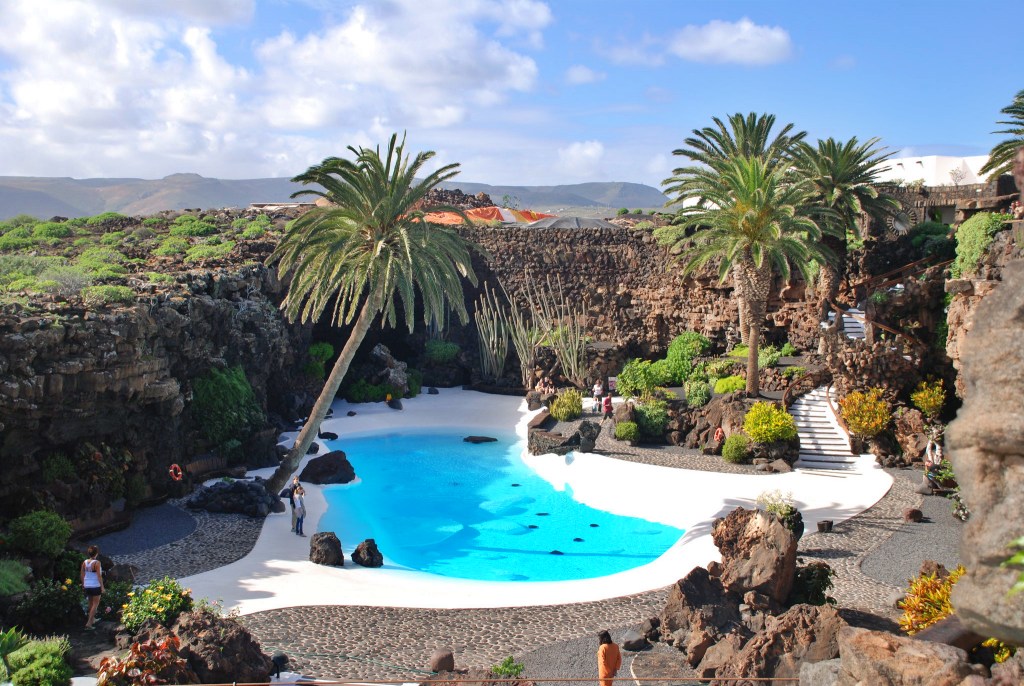 With its blend of volcanic rock, art and clever architecture, This is likely the most original home you will ever visit. It also features a curvy swimming pool set on a terrace, surrounded by palm trees and a cactus garden.
3. Jameos del Agua Caves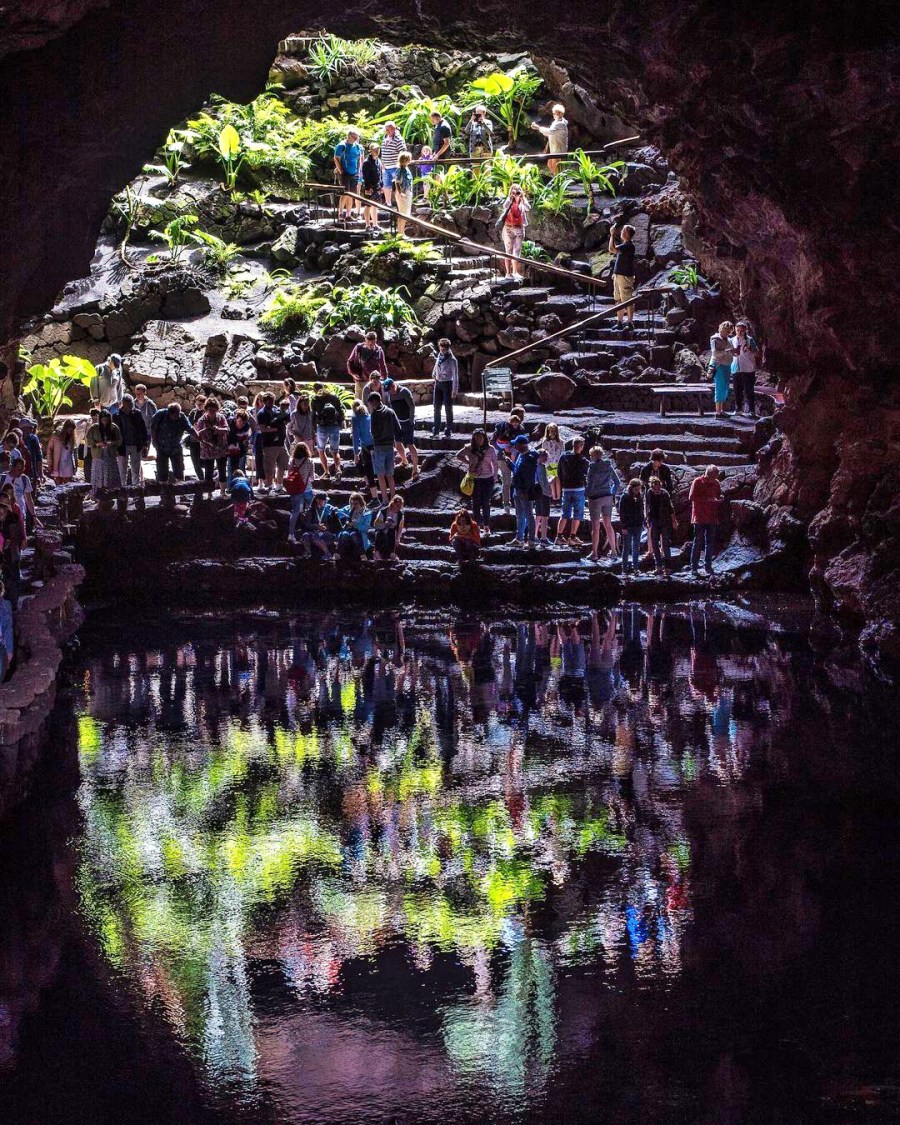 Thanks to César Manrique's design and imagination, the Jameos del Agua Caves have been turned into a funky spot. The cave system, with openings to the sky, is now a restaurant, bar and auditorium. Meanwhile, a natural lagoon reflects the light.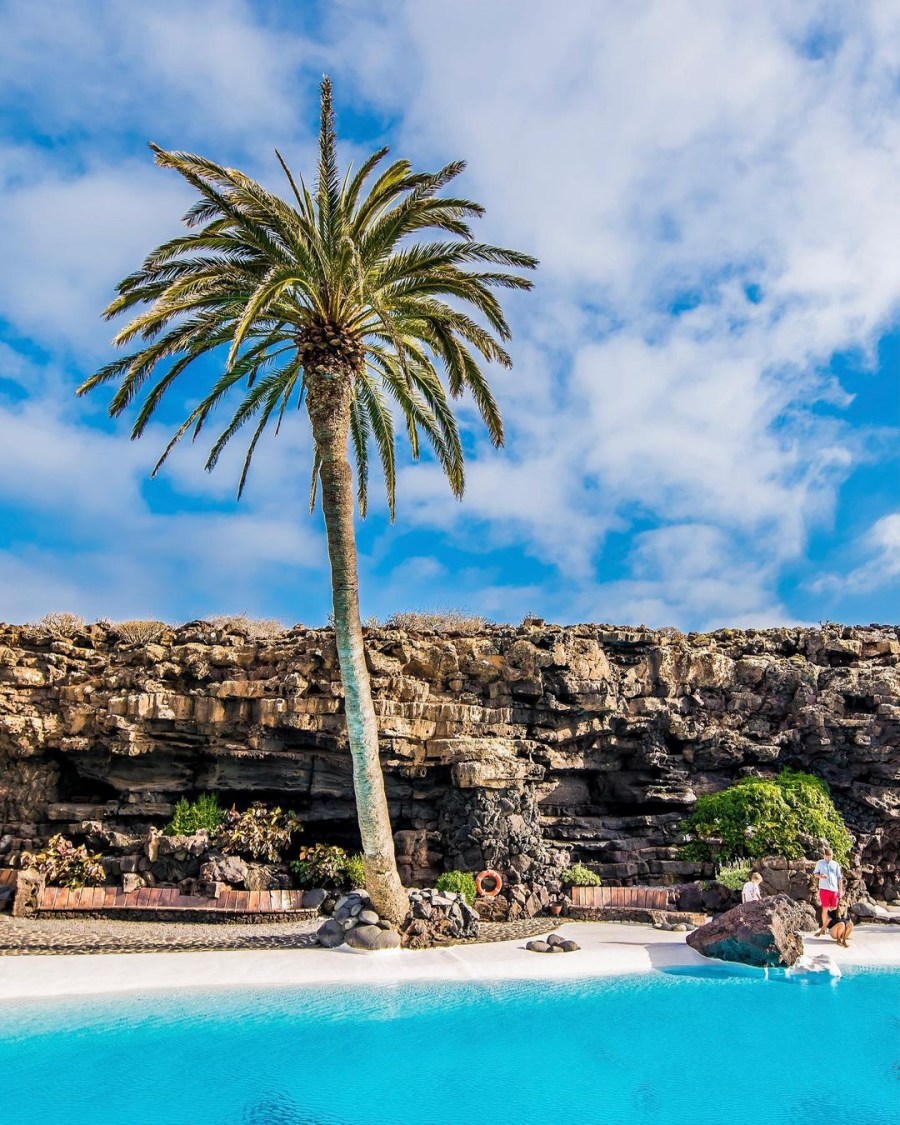 Up in the sunlight, patrons can enjoy a splash in the curvy swimming pool with its white terrace. Meanwhile, Jameos del Agua is a cafeteria by day and an excellent restaurant by night. Here, guests can enjoy many gastronomical and live music events.
Visit these and other unique attractions on the island of Lanzarote on your next trip to the Canary Islands of Spain.
Be sure to check out our vlog The Go To Family. Connect with us on Instagram, Twitter, and Pinterest !