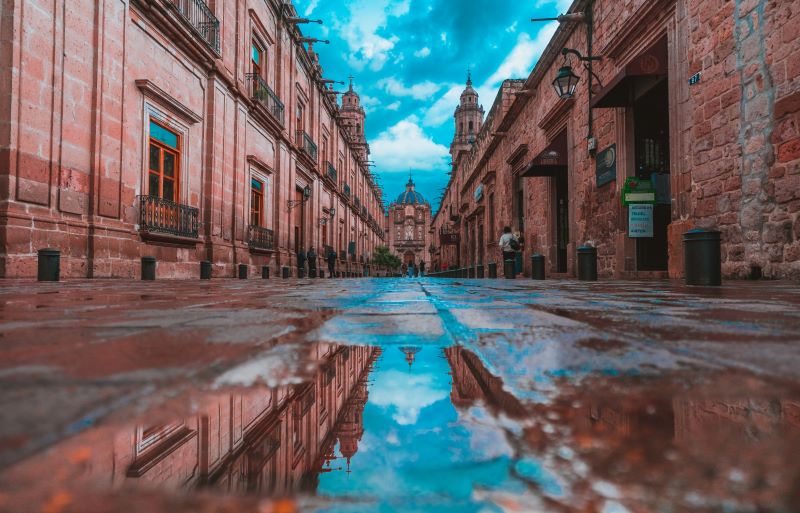 Mexico is a wonderful destination for families looking to explore a new culture, enjoy outdoor activities, and create lasting memories together.
With its beautiful beaches, rich history and culture, and delicious food, Mexico has something to offer everyone.
Whether you're looking for adventure or relaxation, there are plenty of activities to keep the whole family entertained.
In this article, we will explore the best things to do in Mexico for families, from exploring ancient ruins to swimming in natural swimming holes, attending festivals, and trying traditional food.
15 Best Family-Friendly Things To Do In Mexico With Kids
Mexico is a country full of history, culture, and beauty, making it an excellent destination for families looking for a fun and educational vacation. Here are some of the best things to do for families in Mexico.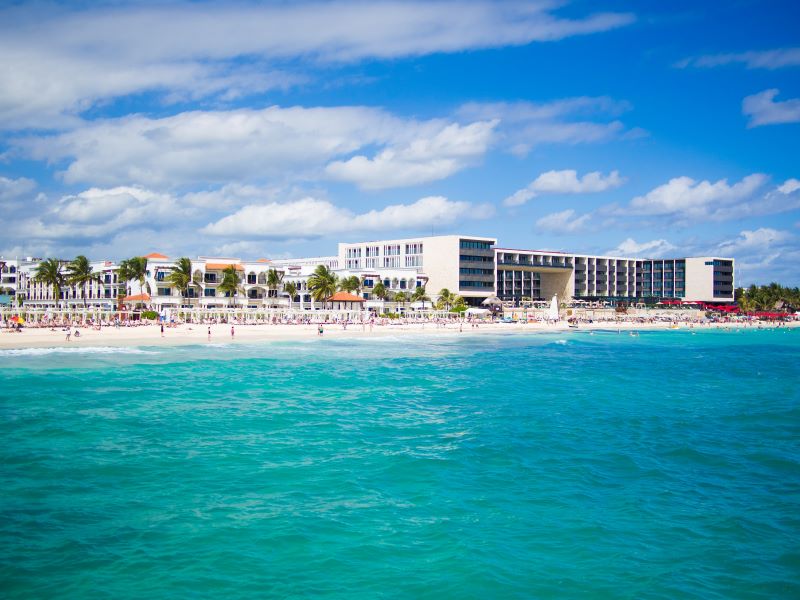 Visit the Beaches: Mexico has some of the most beautiful beaches in the world, making it a perfect destination for families who love sun, sand, and surf. Some of the best beaches in Mexico include Cancun, Playa del Carmen, and Tulum. These beaches offer crystal-clear waters, soft white sand, and plenty of activities for families, such as snorkeling, kayaking, and paddleboarding.
Explore Ancient Ruins: Mexico is home to some of the world's most fascinating ancient ruins, including the Mayan city of Chichen Itza and the Aztec ruins of Teotihuacan. These ruins offer a glimpse into the history and culture of Mexico and are sure to fascinate both parents and children alike. Many of these ruins also offer guided tours, making it easy for families to learn more about them.
Visit Mexico City: Mexico City is one of the largest and most vibrant cities in the world, offering a wide range of activities for families. From visiting the world-famous Frida Kahlo Museum to exploring the ancient ruins of Templo Mayor, there is always something to do in this bustling metropolis. Families can also take a stroll through the city's many parks, such as Chapultepec Park, or take a boat ride through the canals of Xochimilco.
Experience Mexican Cuisine: Mexican cuisine is renowned for its bold flavors and delicious dishes, making it a must-try for families visiting Mexico. From street tacos to mole sauce, there are countless dishes to try and enjoy. Families can also take a cooking class to learn how to make some of these dishes themselves.
Visit Wildlife Reserves: Mexico is home to a wide range of wildlife, including jaguars, monkeys, and sea turtles. Families can visit wildlife reserves such as Sian Ka'an Biosphere Reserve and Biosphere Reserve of the Monarch Butterfly to see these animals up close and learn about conservation efforts.
Enjoy Water Parks: Mexico has several water parks, such as Xel-Ha and Xcaret, which offer a fun and exciting way for families to cool off on hot days. These water parks feature water slides, lazy rivers, and pools, as well as a range of activities such as snorkeling and zip-lining.
Take a Hot Air Balloon Ride: Mexico's stunning landscapes make it an excellent destination for a hot air balloon ride. Families can take a ride over Teotihuacan, which offers breathtaking views of the ancient ruins and the surrounding landscape.
Attend a Festival: Mexico is home to a wide range of festivals throughout the year, offering families a chance to experience the country's culture and traditions. Some of the most popular festivals include the Day of the Dead, which takes place in November, and the Guelaguetza Festival, which celebrates the culture of the Oaxaca region.
Visit Colonial Cities: Mexico is home to many beautiful colonial cities, such as San Miguel de Allende and Guanajuato, which offer a glimpse into the country's colonial past. Families can explore the narrow streets and colorful buildings, visit historic churches and museums, and enjoy the local cuisine.
Go Whale Watching: Mexico is home to several whale watching spots, such as Los Cabos and Puerto Vallarta, which offer a chance to see these majestic creatures up close. Families can take a boat tour to spot humpback whales, gray whales, and even blue whales.
Visit Museums: Mexico has a rich history and culture that is showcased in its many museums. Families can visit museums such as the National Museum of Anthropology in Mexico City, which features artifacts from Mexico's ancient civilizations, or the Frida Kahlo Museum, which showcases the life and work of the iconic Mexican artist. Many museums also offer interactive exhibits that are sure to engage children.
Explore Cenotes: Cenotes are natural swimming holes that are formed by the collapse of limestone bedrock, revealing the crystal-clear groundwater below. Mexico has many cenotes, such as Ik Kil and Gran Cenote, which offer a unique and refreshing way for families to cool off on hot days. Many cenotes also offer zip-lining and other activities.
Attend a Lucha Libre Match: Lucha Libre, or Mexican wrestling, is a popular sport in Mexico and offers a fun and exciting experience for families. Matches are held throughout the country, and families can watch masked wrestlers perform acrobatic moves and fight for victory.
Explore Mayan Villages: Mexico is home to many Mayan villages, where families can learn about the culture and traditions of the Mayan people. Families can visit villages such as San Juan Chamula and Zinacantan, where they can watch traditional ceremonies, explore local markets, and try traditional food.
Take a Cruise: Mexico is a popular destination for cruises, with many ports of call throughout the country. Families can take a cruise to explore the beautiful beaches and towns along the coast, enjoy onboard activities such as water parks and mini-golf, and take part in shore excursions such as snorkeling and zip-lining.
In conclusion, Mexico offers a wide range of activities and experiences for families, from exploring ancient ruins to enjoying water parks and attending festivals.
Whether you're looking for a relaxing beach vacation or an adventure-filled trip, Mexico has something to offer everyone.
By experiencing the culture, history, and natural beauty of Mexico, families can create lasting memories that they will treasure for years to come.
Be sure to check out our vlog The Go To Family. Connect with us on Instagram, Twitter, and Pinterest !