Whoever said the Love Boat is no longer here, must not be paying much attention. There's a new report that says Princess Cruises will debut a new "Love Boat" cruise hosted by the line's brand ambassador, Jill Wahalen. The cruise will set sale for a seven-day Mexican Riviera on board the Majestic Princess from Los Angeles on February 26th, 2022. We've got all of the details that you need to know right here!
Here's What You Need To Know About Princess Cruises' 'Love Boat' Cruise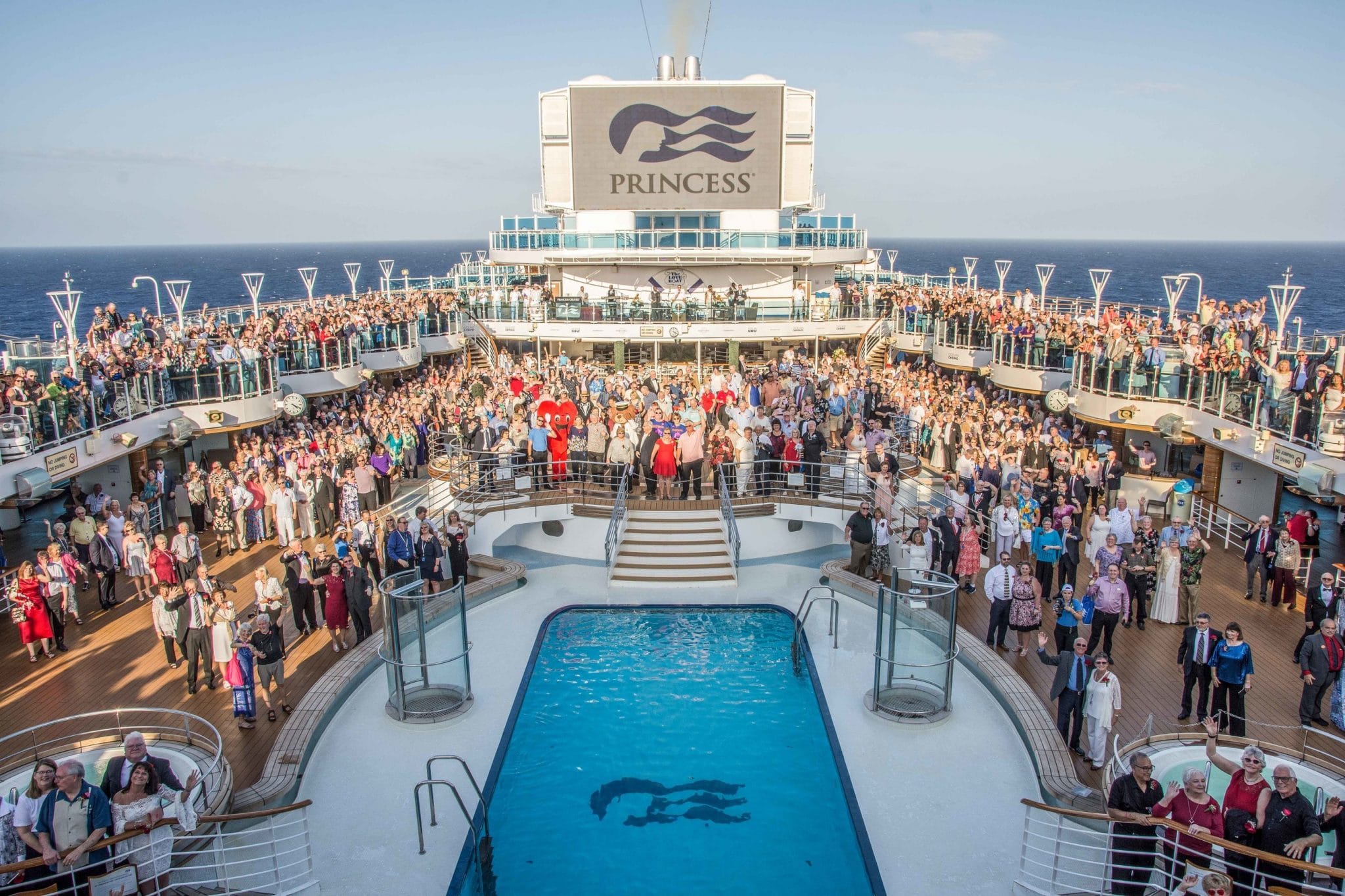 The voyage will be underway on Gavin MacLeod's birthday – February 28 – and sails on the cruise line's signature Mexican Riviera itinerary that was prominently featured during the TV show's 10-year-run from 1977-1986. MacLeod passed away in May of 2021 at the age of 90.
"Reuniting with the cast for this very special themed 'Love Boat' cruise and celebrating the show's lasting impact with guests is sure to be nostalgic, fun and incredibly memorable," said Jill Whelan, Celebrations Ambassador for Princess Cruises. "While we always love to connect with fans this cruise will be extra special because we will also celebrate the life and career of Gavin, our fearless leader, who not only played my dad on TV but was also a true father figure to me beyond the show."
"Love Boat" themed cruise activities include:
Sailaway party 

Festive 1970s-inspired 'Love Boat' Disco Deck Party returns exclusively for a "command performance" during this themed cruise.

Renewal of vows ceremony, hosted by Whelan and the cast on the top-deck

Q&A with the cast, sharing favorite memories of the show and MacLeod

Birthday celebration honoring MacLeod

"Love Boat" episodes airing on Movies Under the Stars and in staterooms

Love Boat trivia with the Cruise Director

Cast photo opportunities

"Love Boat" themed menus and specialty cocktails

Themed décor, photo backdrops and merchandise 
In 1997, ten years after the show ended its original run, all six original Love Boat cast members — Gavin MacLeod (Captain Stubing), Fred Grandy (Yeoman Purser, Burl 'Gopher' Smith), Ted Lange (Isaac 'The Bartender' Washington), Bernie Kopell (Adam 'Doc' Bricker), Lauren Tewes (Julie McCoy, Your Cruise Director) and Jill Whelan (Vicki Stubing, The Captain's Daughter) — reunited for the first time in more than a decade for the official naming ceremony and christening of Dawn Princess in Fort Lauderdale, Florida.
The original cast also came together again in 2014, to kick off the 50th anniversary of Princess Cruises by officially naming and christening the new Regal Princess cruise ship in a star-studded event also featuring 25 guest stars from the show, including Charo, Florence Henderson, Marion Ross, Doris Roberts, Diane Ladd, Loni Anderson and Jamie Farr, to name a few. The cast continued to celebrate the golden anniversary of Princess and cruised down Colorado Blvd in Pasadena, California on the bow of a modern Princess cruise ship float in the iconic Rose Parade on New Year's Day in 2015.
In the meantime tell us, do you have any plans for winter travel? And if so, where is your next destination? Let us know in our comments section below. Also, don't forget to come back to The Go To Family for all the latest news and updates that you need to know from the travel world right here!
Be sure to check out our vlog The Go To Family. Connect with us on Instagram, Twitter, and Pinterest !