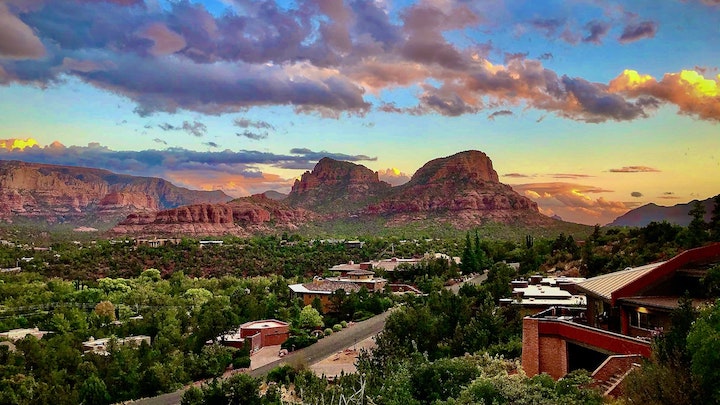 Sedona, Arizona, is a beautiful desert town nestled in the red rock mountains of northern Arizona. Known for its stunning natural beauty, spiritual energy, and outdoor adventures, Sedona is the perfect destination for a weekend getaway. In this guide, we will explore how to spend a weekend in Sedona in detail, including where to stay, what to see and do, and where to eat.
Day 1:
Morning: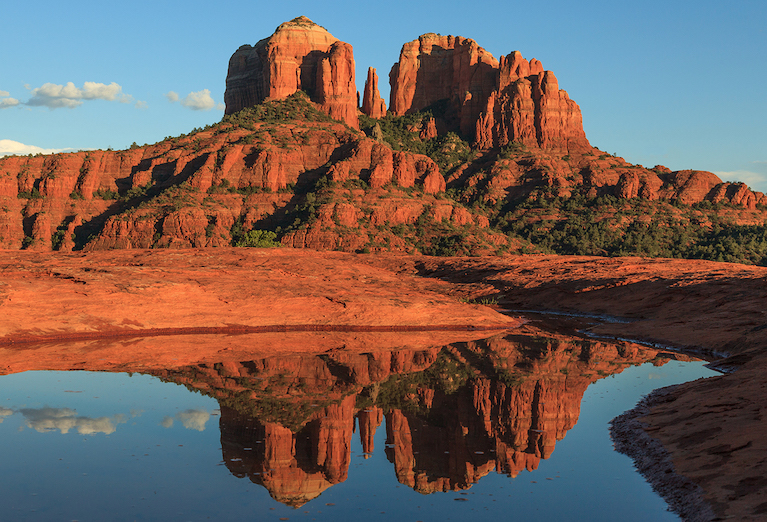 Start your day by hiking in the stunning red rock mountains surrounding Sedona. There are many excellent trails to choose from, ranging from easy to challenging.
Some of the most popular trails include Cathedral Rock, Bell Rock, and Devil's Bridge. If you're not up for a hike, take a scenic drive through Oak Creek Canyon and enjoy the stunning views.
Afternoon:
After your morning adventure, head to Tlaquepaque Arts & Crafts Village, a beautiful outdoor shopping center with over 40 shops and galleries.
The village is designed to look like a traditional Mexican village and is a great place to shop for local art and crafts. There are also many excellent restaurants to choose from, including El Rincon and Rene at Tlaquepaque.
Evening: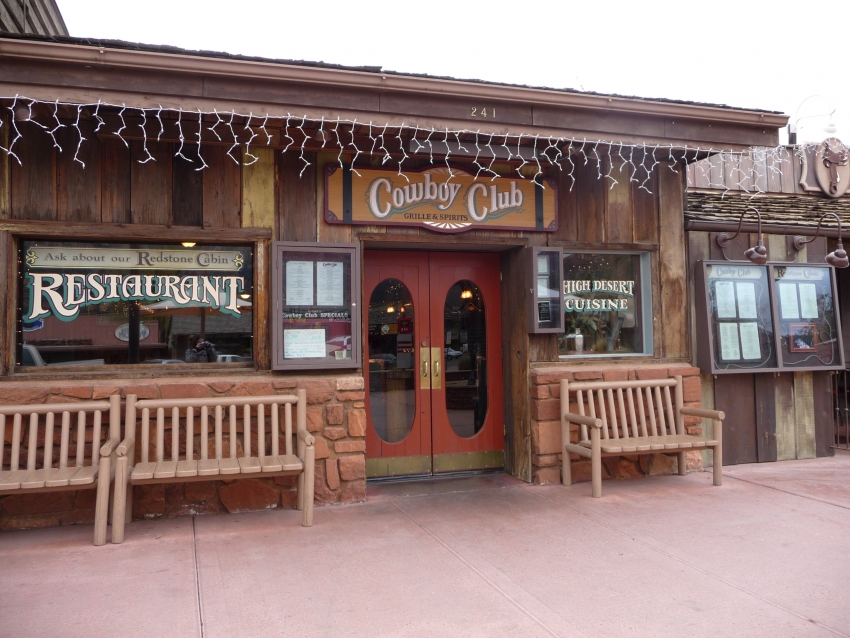 For dinner, head to downtown Sedona and enjoy the vibrant nightlife. Many excellent restaurants include the Cowboy Club and Mariposa Latin Inspired Grill. After dinner, walk along the main street and enjoy the live music and street performers.
Day 2:
Morning: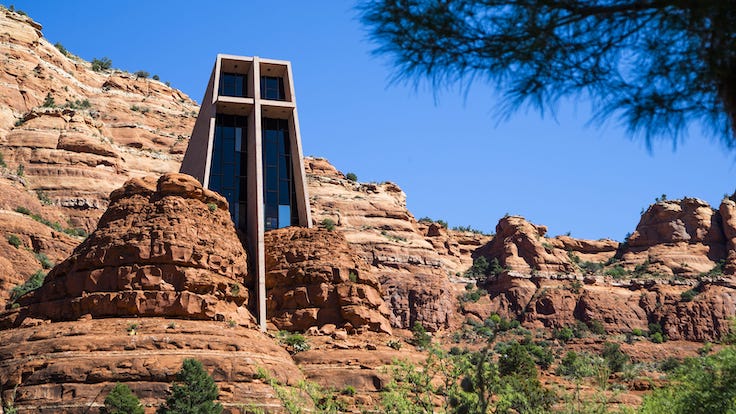 Start your day with a visit to the Chapel of the Holy Cross, a stunning chapel built into the red rock mountains. The chapel offers breathtaking views of Sedona and is a must-see attraction.
After the chapel, head to the Amitabha Stupa and Peace Park, a Buddhist temple and park that offers a peaceful retreat from the hustle and bustle of downtown Sedona.
Afternoon: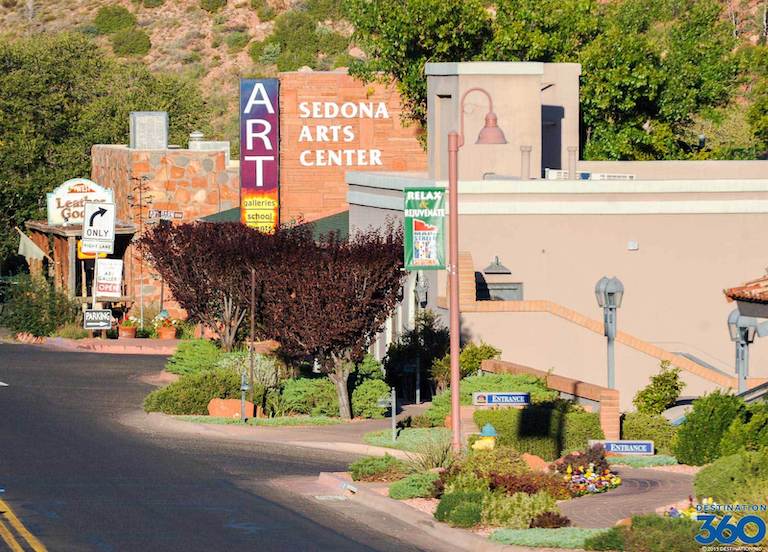 After your morning visit, head to the Sedona Arts Center, a nonprofit organization that supports local artists and hosts exhibitions and workshops.
The center is in Uptown Sedona and is a great place to learn about the local art scene. If you're feeling adventurous, take a jeep tour through the red rock mountains and experience the rugged terrain up close.
Evening: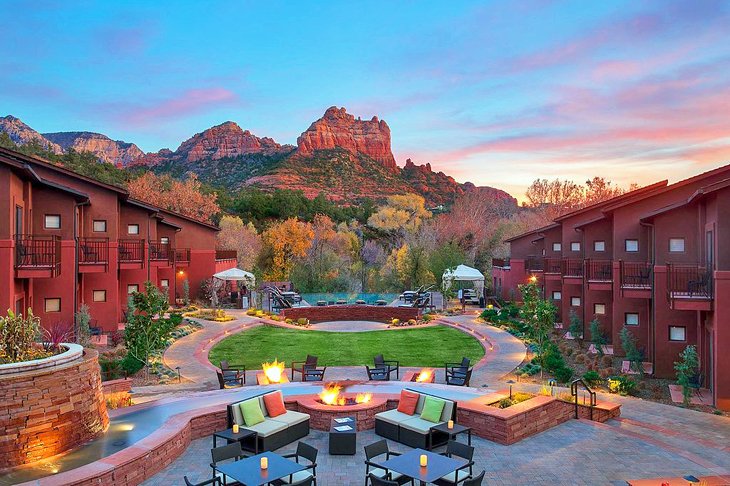 For your final evening in Sedona, head to one of the many excellent spas in town and indulge in a relaxing massage or spa treatment.
Sedona is known for its spiritual energy; many spas offer treatments incorporating this energy into their services. After your spa treatment, enjoy a quiet dinner at one of the many excellent restaurants in town, such as Cucina Rustica or L'Auberge de Sedona.
Where to Stay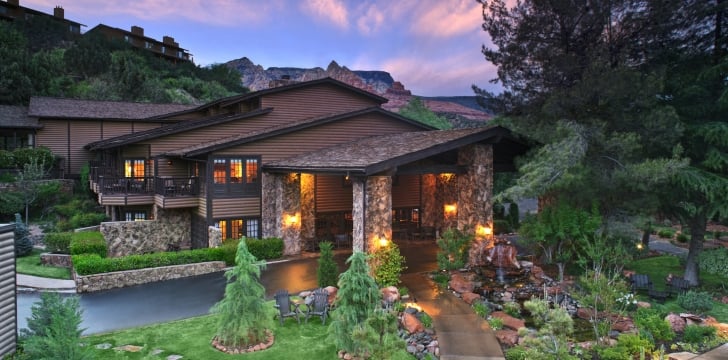 Sedona has many excellent accommodations, ranging from budget-friendly motels to luxurious resorts. Here are a few options:
Budget-friendly:
• Sedona Motel: A classic motel located in the heart of Sedona, with affordable rates and a great location.
• Sky Ranch Lodge: A budget-friendly hotel located on a hilltop, with stunning views of Sedona and the surrounding mountains.
Mid-range:
• Orchards Inn: A boutique hotel located in Uptown Sedona, with beautiful views of the red rock mountains and a convenient location.
• Arabella Hotel Sedona: A modern hotel located in West Sedona, with excellent amenities and a great location.
Luxury:
• Enchantment Resort: A luxurious resort located in Boynton Canyon, with stunning views of the surrounding mountains and excellent amenities.
• L'Auberge de Sedona: A luxurious hotel located on the banks of Oak Creek, with beautiful views and excellent dining options.
What to eat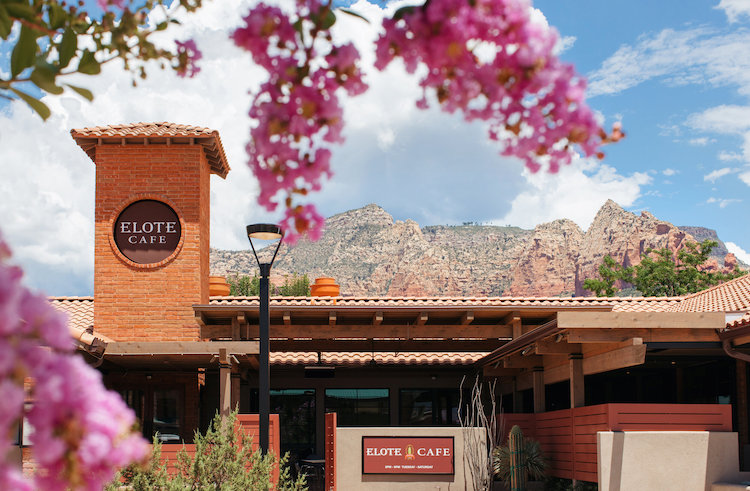 Sedona is known for its vibrant culinary scene, with many excellent restaurants serving everything from Southwestern cuisine to farm-to-table dishes. Here area few recommendations:
• Elote Cafe: A popular restaurant that serves Southwestern-inspired cuisine, including delicious tacos and homemade guacamole.
• Cress on Oak Creek: A farm-to-table restaurant located at L'Auberge de Sedona that offers beautiful views of Oak Creek and delicious seasonal dishes.
• The Hudson: A modern American restaurant with an excellent wine list and a diverse menu that includes everything from steak to sushi.
• Cowboy Club: A classic restaurant that serves Southwestern cuisine, including delicious game meats like buffalo and elk.
• SaltRock Southwest Kitchen: A restaurant located at Enchantment Resort that serves delicious Southwestern-inspired cuisine with stunning views of Boynton Canyon.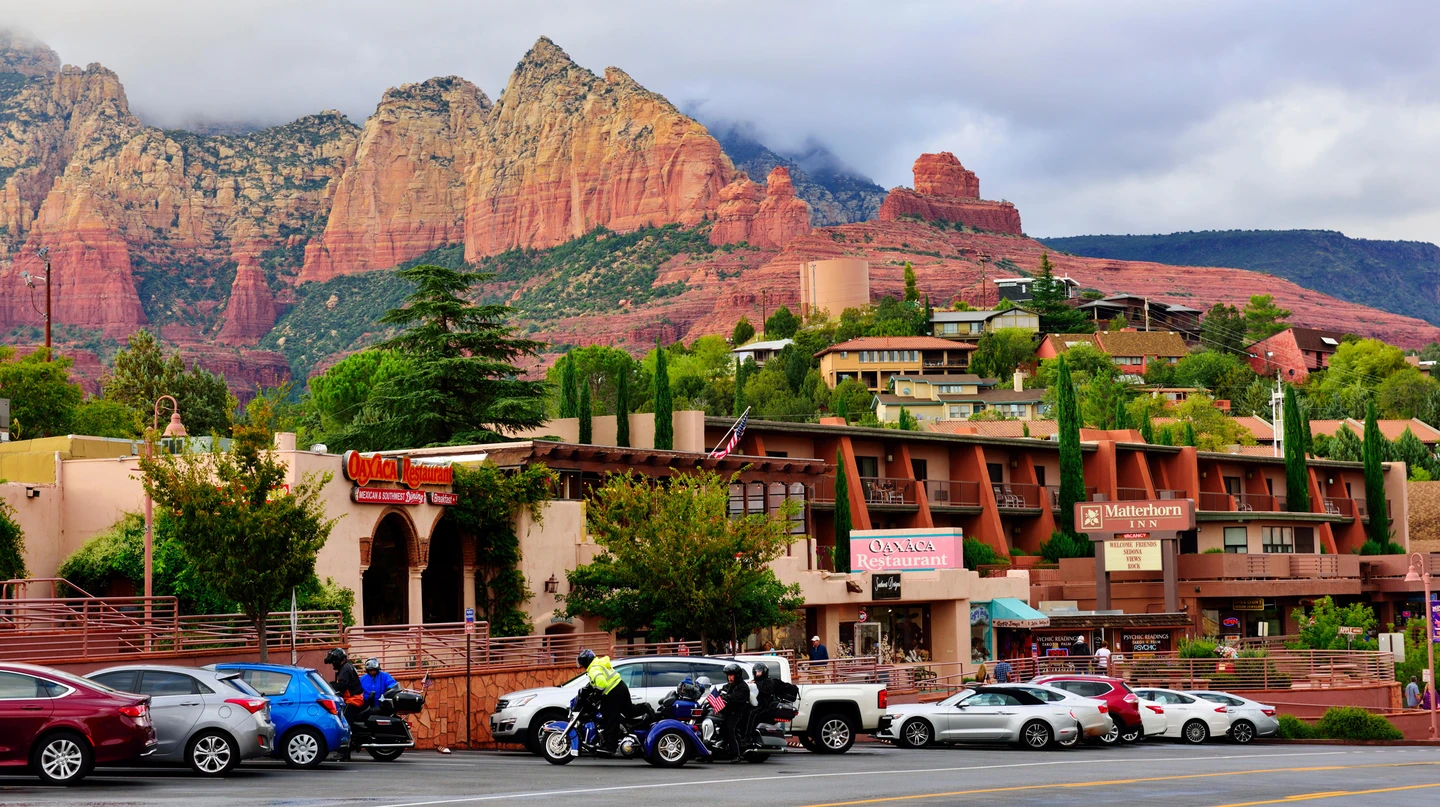 Sedona, Arizona is a beautiful and vibrant desert town that offers something for everyone. Sedona has it all if you're looking for outdoor adventures, spiritual experiences, or a relaxing spa getaway.
With its stunning natural beauty, vibrant culinary scene, and rich cultural heritage, Sedona is the perfect destination for a weekend getaway.
Be sure to check out our vlog The Go To Family. Connect with us on Instagram, Twitter, and Pinterest !