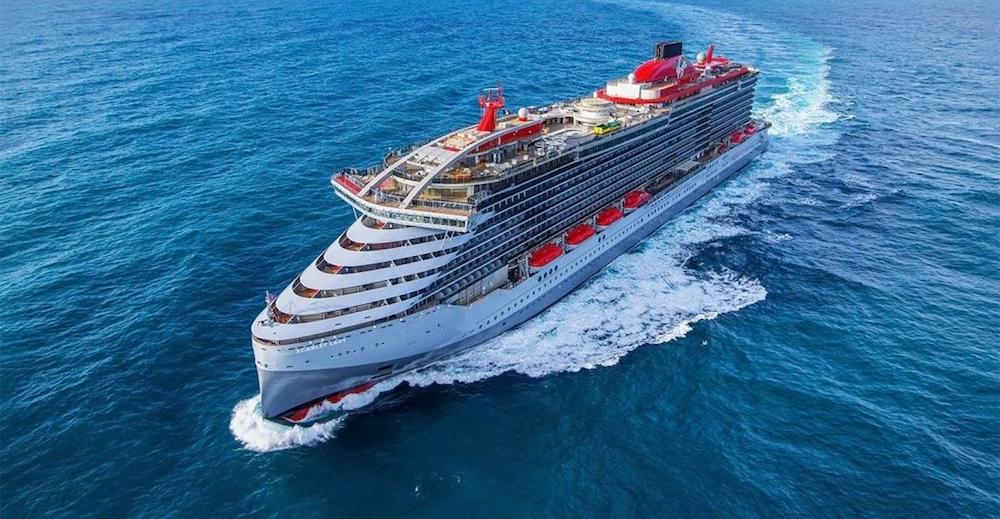 Richard Branson's newest foray into dominating the world, Virgin Voyages did not see the debut it was expecting.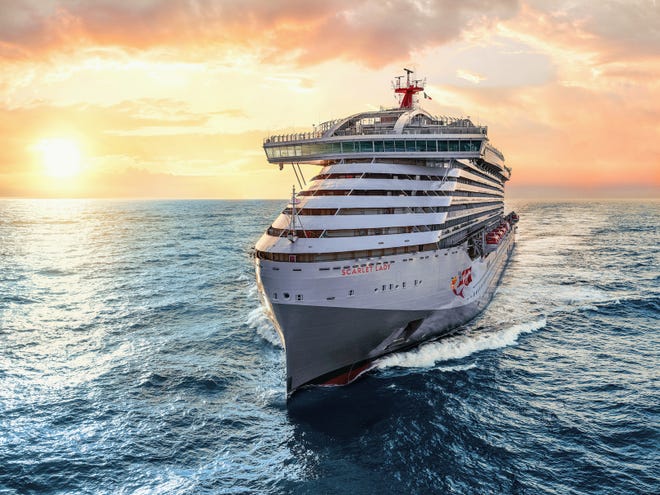 Virgin Voyages' first luxury liner, The Scarlet Lady was scheduled to 'lose her virginity' when making its maiden voyage from New York in April of 2020. Of course, this was made impossible due to the Corona Virus pandemic rearing its ugly head and the stop sailing order sent out to the cruise industry as a whole clamped the chastity belt back on the fresh faced gal.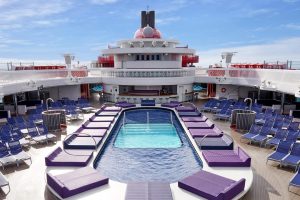 So, what has happened to the chaste Scarlet Lady? With zero revenue and significant monetary company losses incurred as a result of the more than 1 year delay, will she ever set sail?
"It's heartbreaking; this is our baby," CEO of Virgin Voyages, Tom McAlpin, told USA TODAY , but the Floridian, who has spent 7 years building Virgin Voyages brand assures, "It's not going to have an effect on the long term."
Like other cruise lines, Virgin Voyages is working with the CDC to get ships cruising again and has penciled in the Scarlet Lady's new maiden voyage to leave from Miami on July 4, 2021.
The cruise, if it should sail, will cruise for 5 nights through the Mayan Riviera, making stops at Cozumel, Playa del Carmen and The Beach Club at Bimini-Virgin's exclusive 4.5-acre beach club on the island of Bimini in the Bahamas.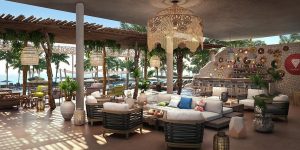 Virgin Voyages  have also been  forced to push back the launch of their second ship, The Valiant Lady. Recently 'floated' from the Fincantieri shipyard in Italy, the Valiant Lady was originally slated to begin sailing the Mediterranean in May 2021. It's now scheduled to skip the summer in Europe and head straight to Miami and the Caribbean in mid-November.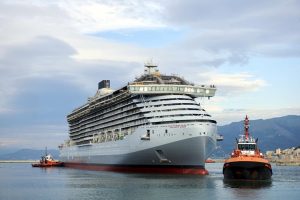 Two more Virgin Voyages ships are on order from the Italian shipyard and, so far, are scheduled to be delivered in 2022 and 2023.
Though guests still may be hesitant to book a cruise until the stop sailing order has been lifted, the much anticipated new line has been offering a generous refund policy of 200% of the amount they paid to apply to a future sailing!
Excuse me as I go book my Virgin Voyage!
Be sure to check out our vlog The Go To Family. Connect with us on Instagram, Twitter, and Pinterest !