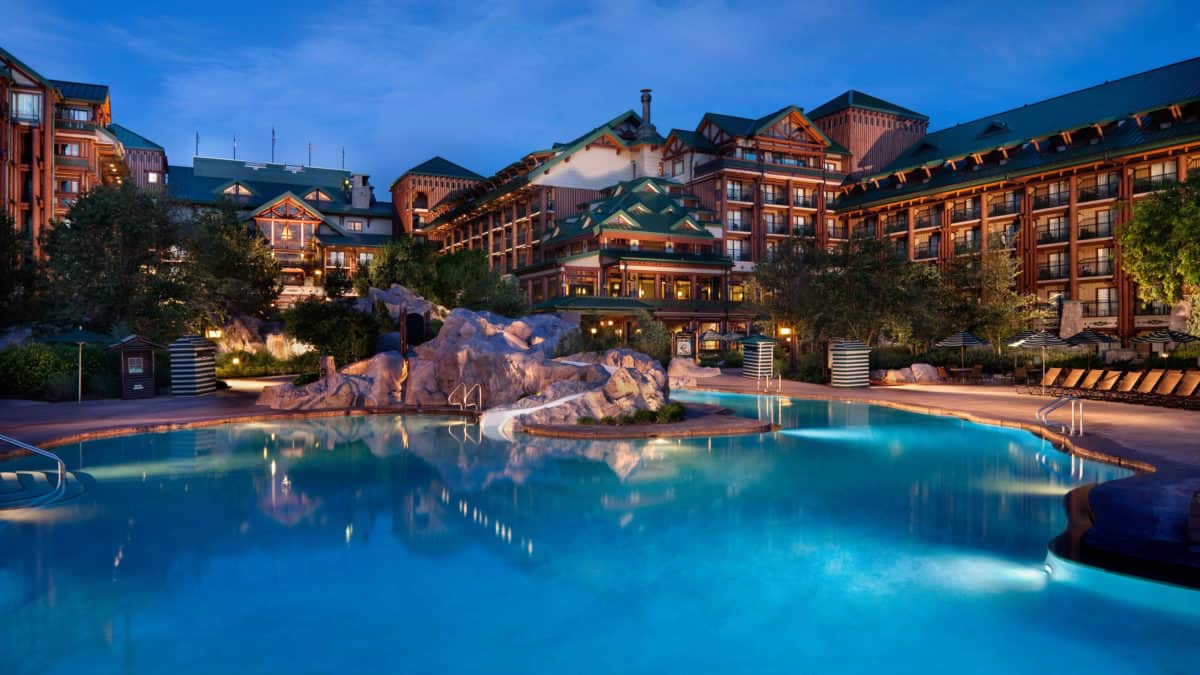 Walt Disney World's Wilderness Lodge offers guests an escape to the rustic Northwest of the US. The lodge was inspired by turn of the century Old Faithful Lodge in Yellowstone National Park and is said to celebrate American craftsmanship while honoring the beauty of the untamed wilds.
First Look at Walt Disney World Wilderness Lodge Refurbished Rooms
And now the 728 rooms have received a facelift ahead of the lodge reopening on June 6, 2021.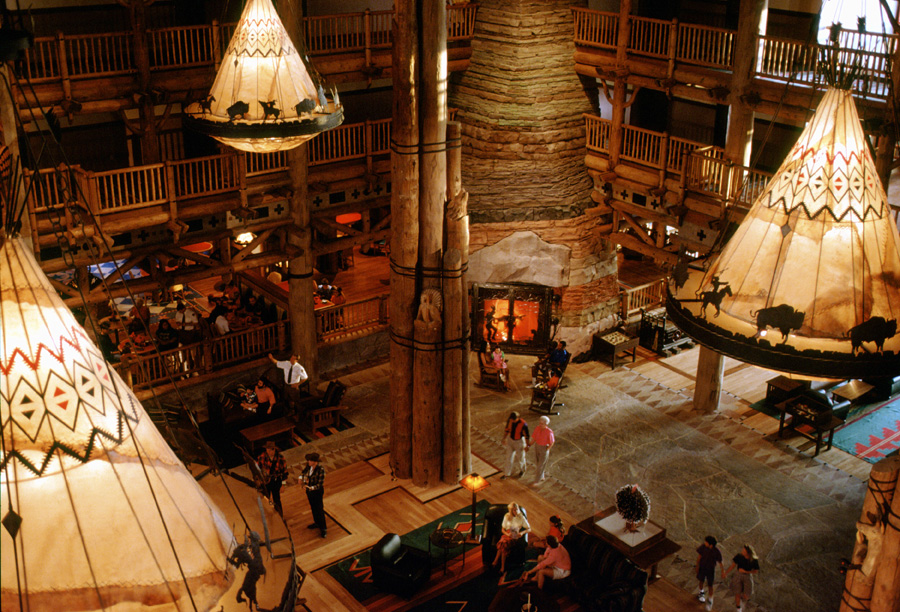 Fans of the lodge don't need to worry, they will still be able experience the 80 foot tall fireplace and rocking chairs, totem poles, wood carvings, teepee chandeliers and of course, the hidden Mickeys they have come to love, but the rooms may look a little different with their updated furnishings.
Disney has given a first look at these updated refurbishments.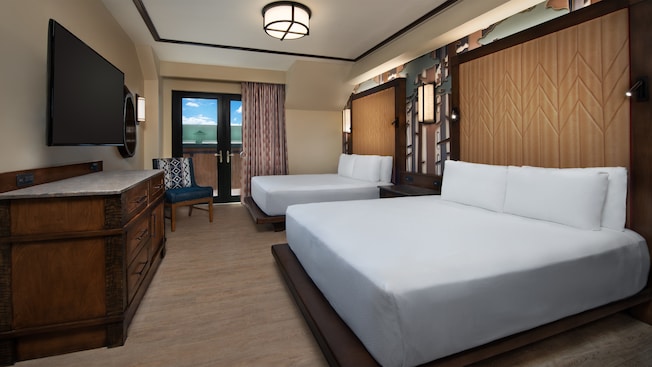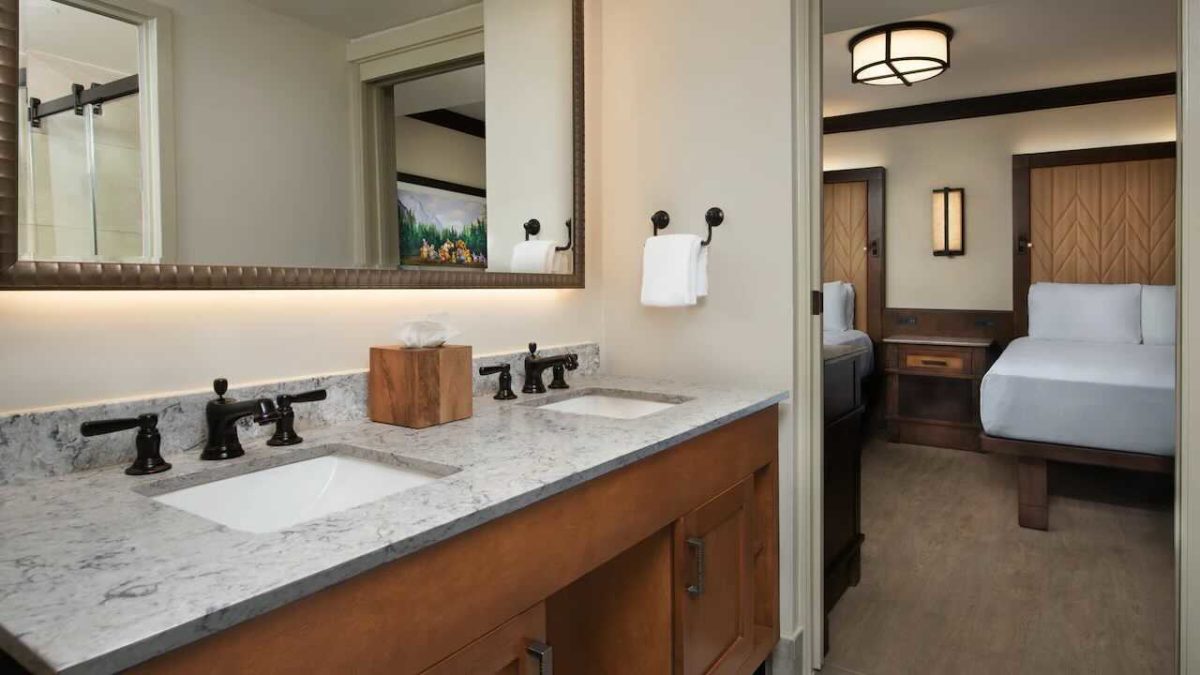 Similar to refurbishments done at Disney's All-Star Movies Resort and Disney's Polynesian Village Resort the carpeting has been replaced with wood-style laminate flooring in the freshly renovated rooms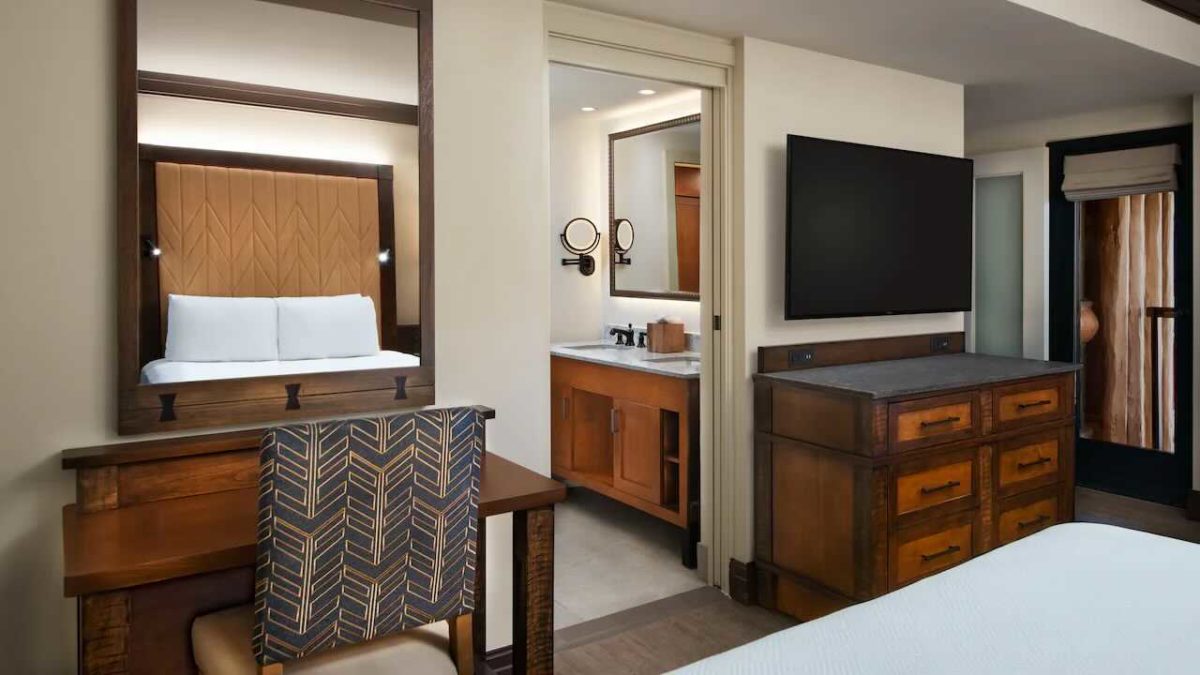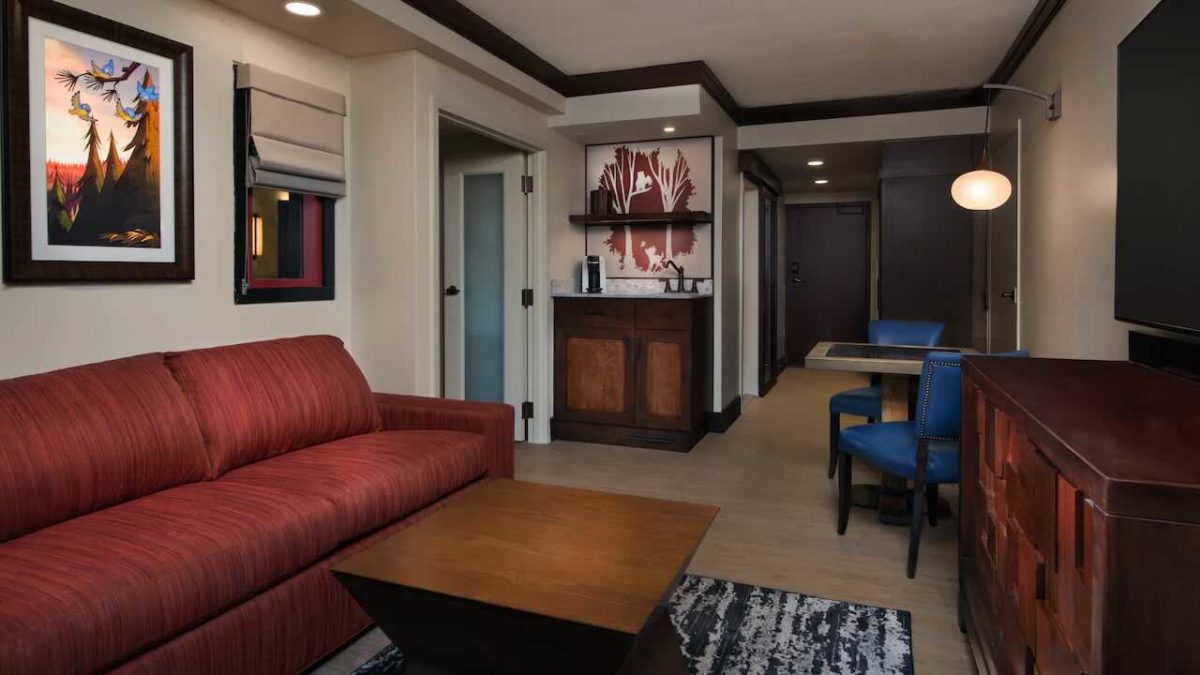 The muted tones compliment the grounds and nature inspired and lodge theming
Disney fans have been weighing in since the previews have been released, with many excited for the update, citing a tiredness evident in the furnishings prior to the work being done.
Thoughts on the remodelled rooms?
However, not everyone is a fan of the remodel. Some are disappointed in the remodel, saying the rooms are bland, lack character and look like a Holiday Inn- oh my (Mickey) ears! One critic believed the Wilderness Lodge rooms should have a more rustic look and another went as far to say after viewing the released photos that they will not be staying at the lodge again!
Yes, the tones are muted and calming, but perhaps that isn't such a bad thing after the colors and craziness of a day in the Disney parks!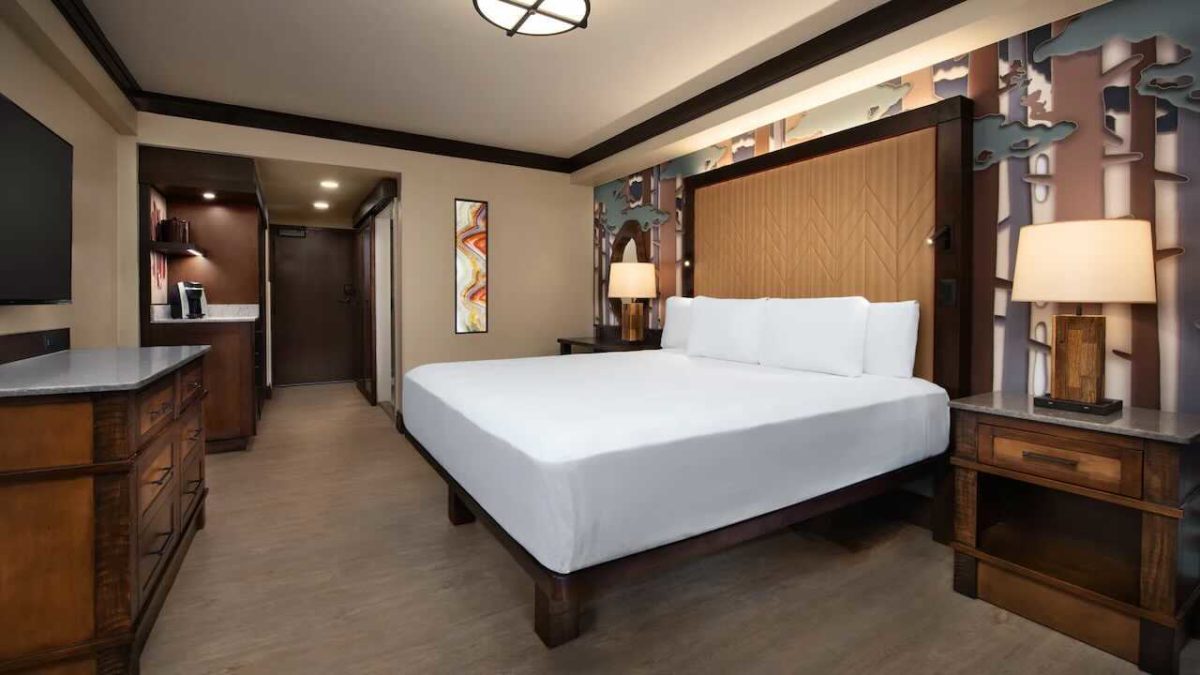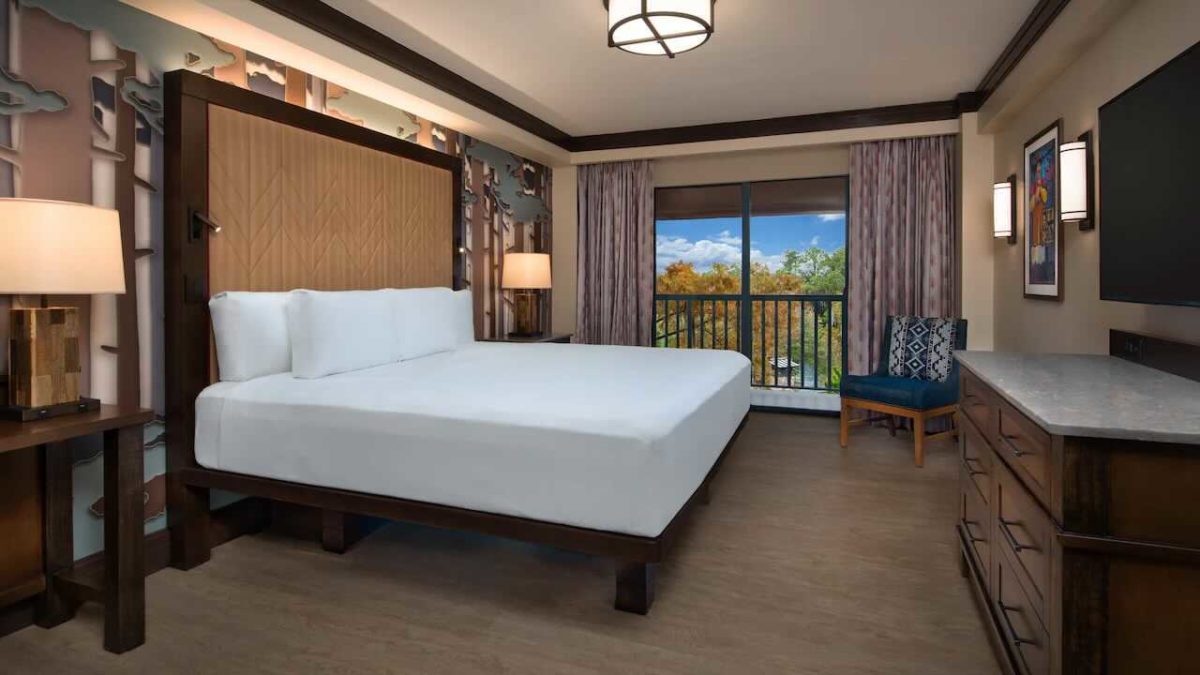 What do you think of the updated look? Are you excited to stay at the newly remodeled Wilderness Resort? If so, you can book now for a June or later stay.
Be sure to check out our vlog The Go To Family. Connect with us on Instagram, Twitter, and Pinterest !