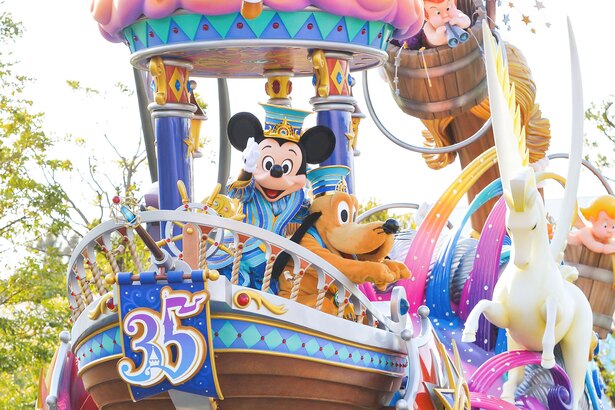 The fan-favorite day time Disney Parade is sorely missed by visitors. Now, as it finally returns to one park, Disney-goers are keeping their fingers crossed this will roll out across the globe soon.
When Disneyland in Anaheim reopens its gates in just a few days, it will be only Disneyland Paris that remains shut amid the pandemic. However, the open parks do look a little different.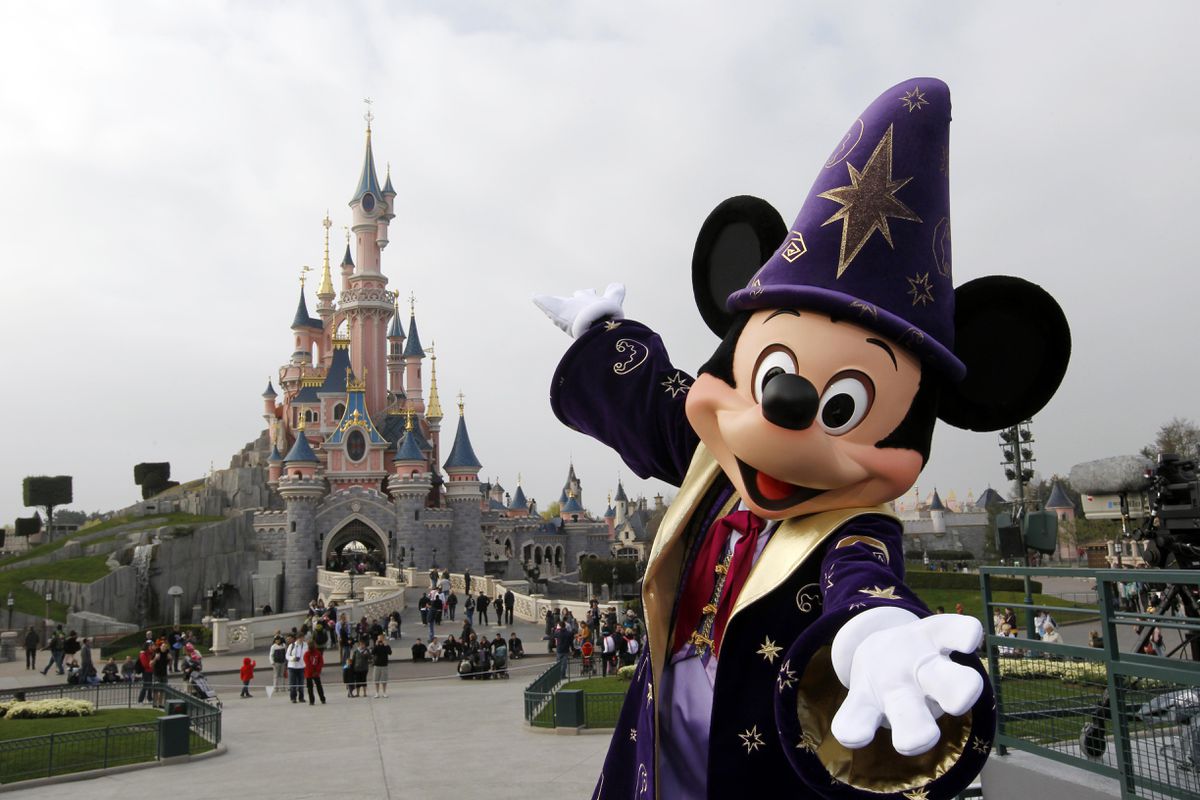 The rides are the same, the music and smells will all conjure up memories of Disney trips past and yes, you can still stuff yourself with Mickey Mouse sandwich ice-creams. But the interactions with Disney's beloved characters is currently a no-go.
A huge part of the Disney experience for kids and adults alike, the characters still make appearances, but social distance protocols make it impossible to personalize meet and greets. Other entertainment is also either looking very different or completely lacking, like the all-important character parades.
In order to reduce guests collecting in one location, the once or twice daily parades are conspicuously missing, replaced by smaller sporadic character cavalcades. However, hope is returning as Tokyo Disneyland has just brought back its daytime parade!
Back in August of 2020, Tokyo Disney Resort led the charge by adding back the nighttime parade, Nightfall Glow, along with the nightly fireworks show, Disney Light the Night. This month Shanghai Disney also added a brand-new fireworks show called ILLUMINATE! A Nighttime Celebration, to the entertainment line-up in the park.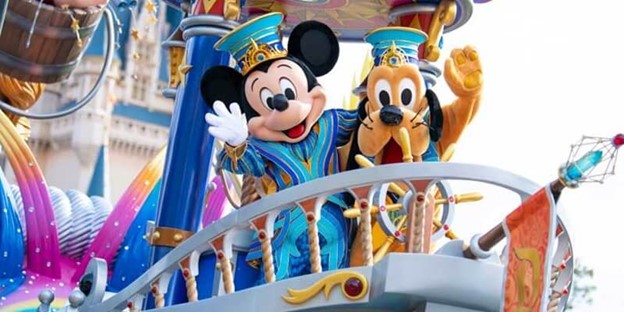 Now Dreaming Up! is being added to the magic at Tokyo Disney, running at 1:00pm daily and it started this week!  The blurb for the parade on the Tokyo Disney website says:
"The wonderful world of Disney films unfolds before you in this colorful parade. Mickey Mouse and his Disney Friends will take Guests to a world of dreams."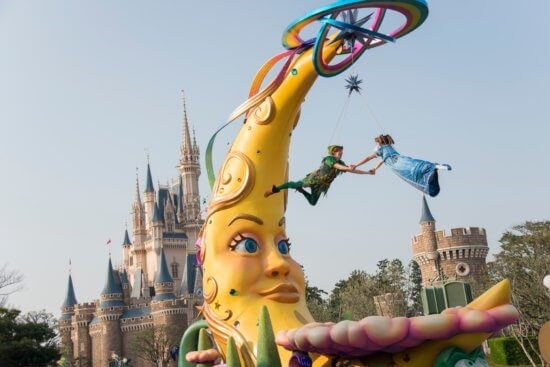 So, make sure to wish upon a star that Disney World in Orlando and Disneyland in Anaheim follow suit sooner rather than later!
Be sure to check out our vlog The Go To Family. Connect with us on Instagram, Twitter, and Pinterest !