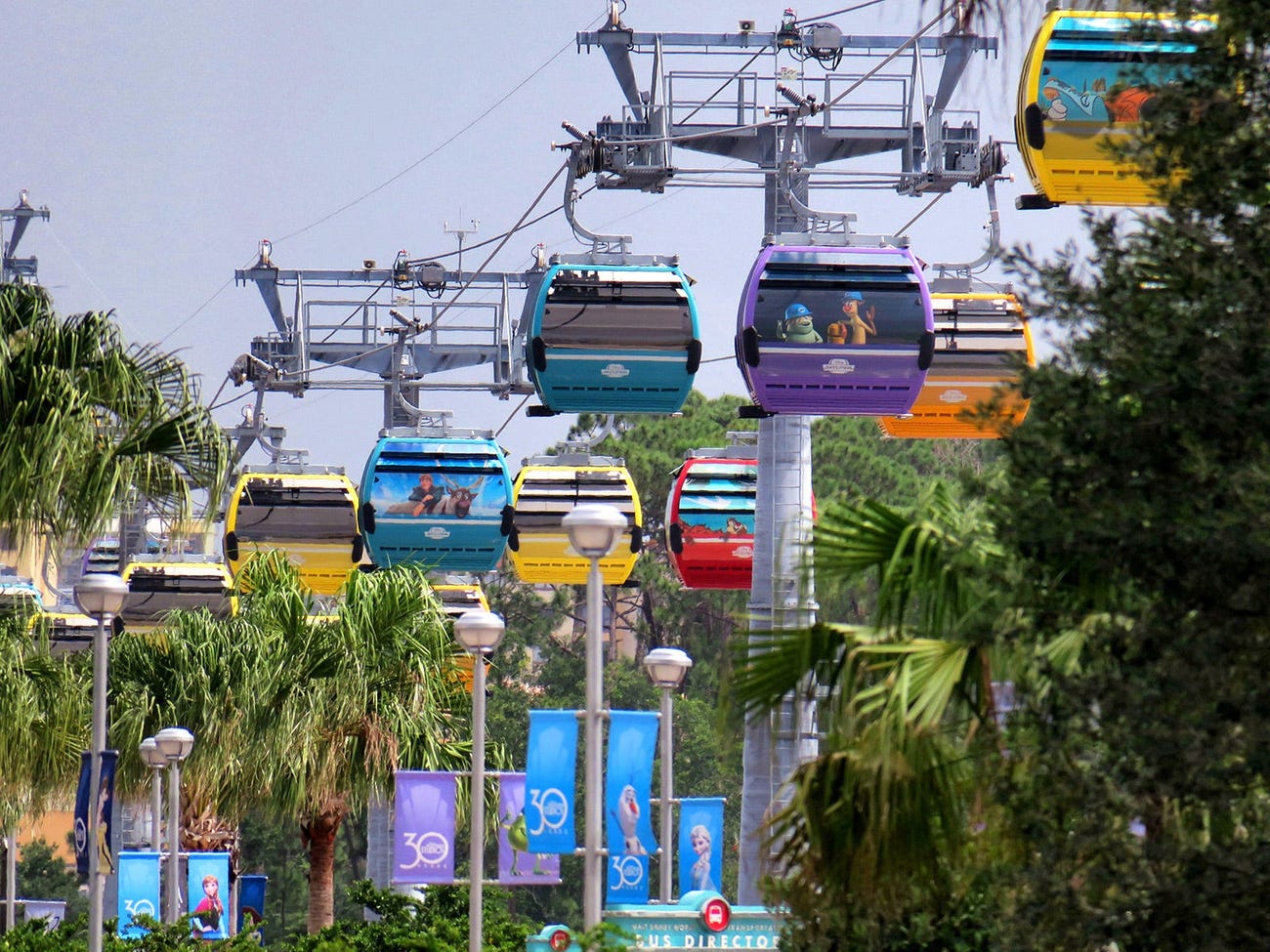 Where's Toodles when you need him? There's a new report that says two gondolas at Walt Disney World's Skyliner system collided this week. Video of the aftermath made its way on social media and shows one of the gondolas tilted to the side. Here's what you need to know.
Disney Skyliner Crash: Two Gondolas At Walt Disney World Collide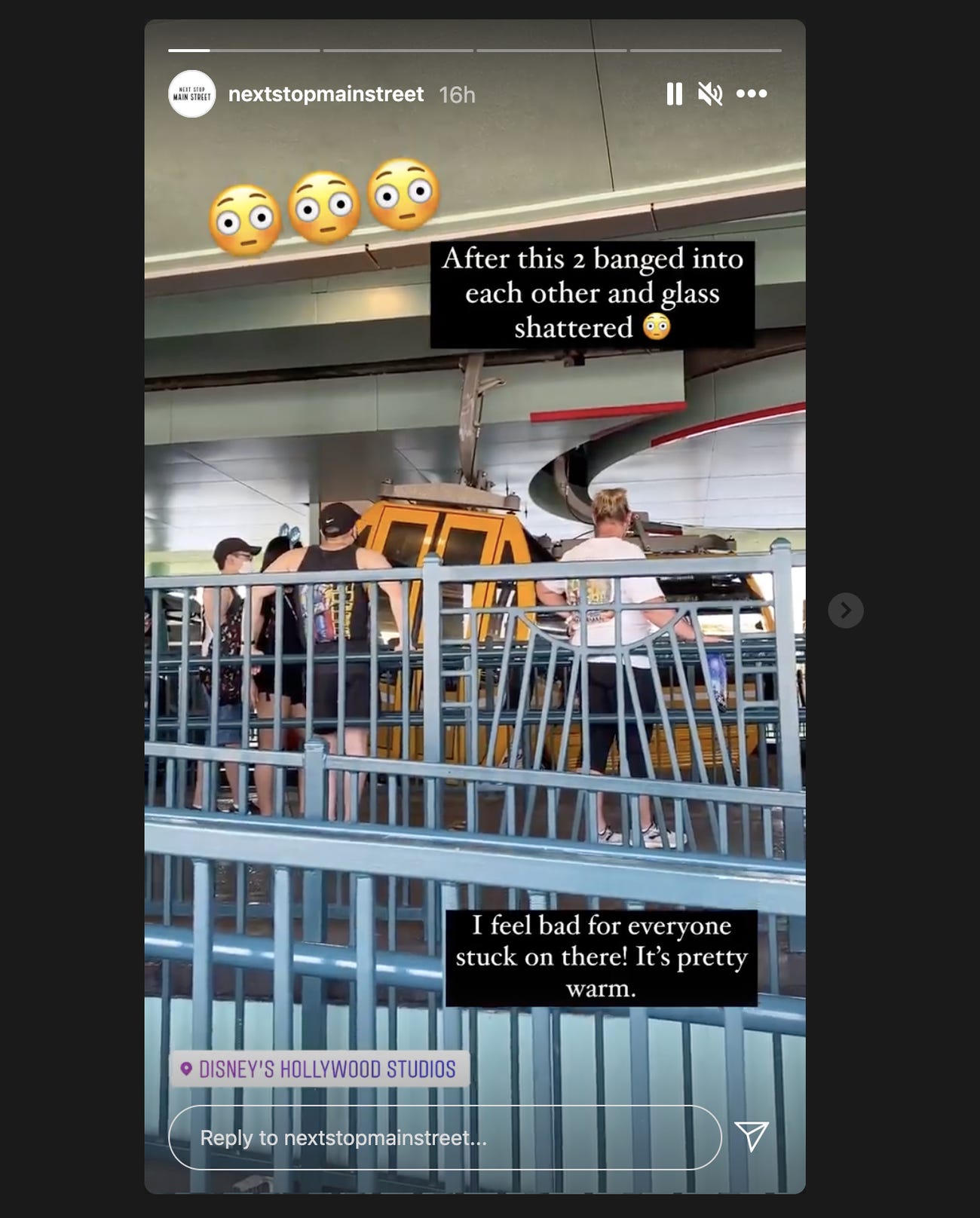 According to reports, Disney said the gondolas crashed into each other after the passengers got out. Thankfully, no one was hurt. The incident happened at the Hollywood Studios Skyliner station Thursday night. One guest told local news stations that t appeared one of the cabins got caught on something and that she could hear glass breaking.
Luckily, Disney officials say that nobody was in the cabins at the time and that no one was injured. The ride did resume operations a short time later.
As many guests know by now, Disney Skyliner is a popular gondola lift system at Walt Disney World that opened back in September of 2019. There are five stations located at resorts and theme parks all around Walt Disney World. Each gondola cabin can hold up to 10 guests, or up to 6 if there is a wheelchair or stroller while guests sit on twin, inward-facing, wooden benches. It was designed to carry visitors from hotels to theme parks about three stories above the ground.
Unfortunately, this isn't the first time that the Skyliner has malfunctioned. Back in 2019 and shortly after it opened, dozens of guests were left stranded on the ride for hours. Jennifer Mendoza and her 8-year-old daughter, Alex, were among those stuck for more than three hours when the Disney skyliner cable cars, called gondolas, got stuck.
Local firefighters were on the scene at the time. Orange County Fire Rescue officials told reporters, "We did respond to their request for mutual aid and were in position last night to assist when the Skyliner went back up and running. We did not transport or evacuate anyone."
So far reps for Walt Disney World have made no further comments about the situation.
Be sure to check out our vlog The Go To Family. Connect with us on Instagram, Twitter, and Pinterest !