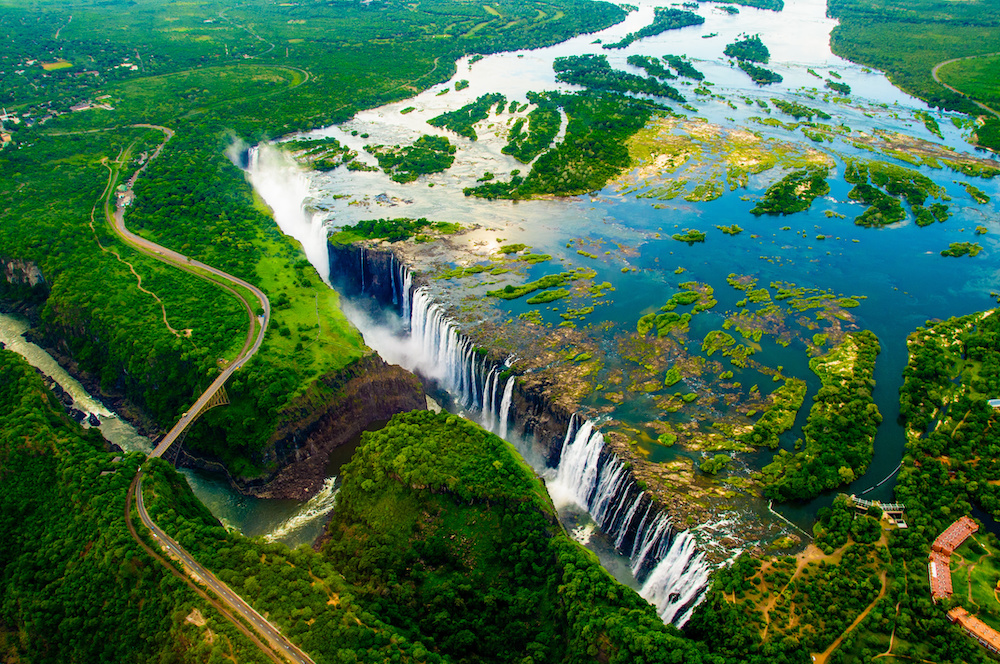 Directly after the African summer rains is when Victoria Falls, on the border of Zimbabwe and Zambia is at its most splendid. But right now there is no one there to see the Natural Wonder of the World flowing at its greatest volume.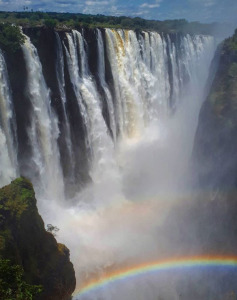 Since December 2020, Zimbabwe's international borders have switched between open to closed to, in mid-March 2021, open again. Visitors may enter by air only as land borders remain closed. Foreigners, however, have barely trickled into the small Zimbabwean town of Victoria Falls, which is 100% reliant on the tourist dollar.
A Victoria Falls staple since 1904, the majestic Victoria Falls Hotel has 161 opulent rooms. Five of those rooms have seen occupancy between April 1 2020 until April 1 2021.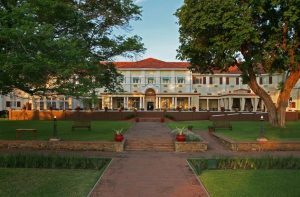 It is heartbreaking to think that when I flew from the friendly Zimbabwean town just 10 days before the world shut down in March of 2020, I was one of the last of an average of 1 million visitors per year to visit Victoria Falls. It is, however, understandable that the tourists are not eager to flock back just yet.
Currently any traveler entering Zimbabwe is required to produce a negative Covid test, no older than 48 hours. Visitors are also subject to a 14 day quarantine upon arrival. This quarantine may lift in the very near future, however as 20, 000 vaccines have just arrived in Victoria Falls and the vaccination rollout started on March 22nd. All residents of Victoria Falls 18 years and older will be offered the free vaccine.
Until it is officially lifted, the current quarantine (though shorter than the 21 days required just months earlier) makes it difficult, in many cases impossible, not to mention expensive for guests to bunker down in a hotel (of their choosing if they produce the negative test and show no symptoms upon arrival, government's choosing if not) for two weeks before being able to take in everything the town has to offer. And boy, does this town offer!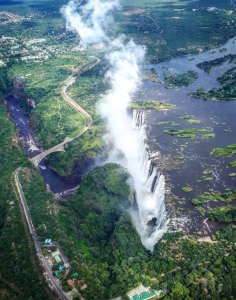 However, with no one taking the helicopter flights over the Falls, bungy jumping from the ZimZam bridge, "relaxing" in the Devil's Pools on the edge of the Falls, cruising along the Zambezi River, taking a safari in the nearby Hwange, Zambezi or Chobe National Parks, or even purchasing traditional crafts and other souvenirs from the local hawkers, the town is barely surviving.
And it's not just the local humans seeing the consequences of lockdowns. In Southern Africa around 10% of the money that tourism brings in goes to conservation and the battle against poaching. With around 90% of conservation funding lost when tourism ground to a halt, poaching has been on a steady increase in the surrounding national parks. Locals of Victoria Falls have also become increasingly desperate and have resorted to poaching bush meat just to get by.
There have been new initiatives, like The Conservation Games to fundraise for the wildlife, but the absence of tourists has highlighted the vital role we play in preserving the unique African environment.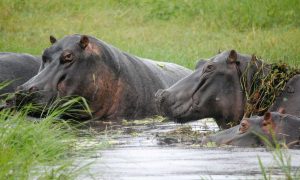 As you sit at home, armchair travelling and deciding where to jet off to as soon as possible, add Victoria Falls, Zimbabwe to (the top of) your list. Not only will you have the time of your life if you follow our Three Days in Victoria Falls Itinerary, you'll feel good about knowing that extra glass of wine you are sipping on as you relax by the pool after a long day of exploring the Falls is actually just you injecting your much needed dollar back into the country, and helping out the wildlife too.
Now that is a tasty glass of wine!