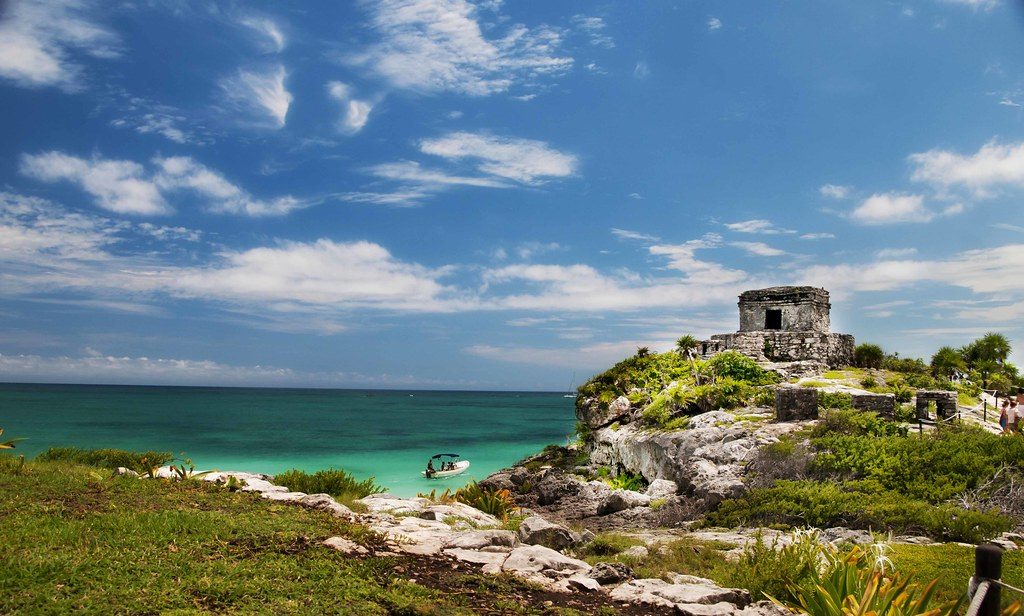 While the U.S. is certainly easing rules on both wearing masks and social distancing, it looks like there are still other parts in the world that are dealing with surges of Covid-19. In fact, the U.S.'s neighbor to the south, Mexico, is at risk of imposing an immediate lockdown in some tourist hotspots, despite the fact that a good number of travelers are headed that way this summer. Here's what you need to know.
Covid-19 Travel: Mexico Hotspots Tulum And Cancun Might Go Into Lockdown
According to new reports, Mexico's Caribbean coast, which includes Cancun, Cozumel, and Tulum – are at an imminent risk of a lockdown, according to local government officials. Gov. Carlos Joaquín said the state of Quintana Roo has seen five weeks of increases in cases and that tourism during the Easter bring might have played a role in this new surge. A lot of people have been flocking to Mexico this past year because of its relaxed measures on Covid-19 and travel. That's because Quintana Roo depends on tourism for 87 percent of their economic activity.
"We knew that there were large risks during Easter week, that there could be a greater number of infections. Unfortunately, that came to pass," Joaquín said, according to the Associated Press.
It's also been noted that Mexico has never had a strict lockdown in the same way that the United States, Europe and other parts of the world have had. And while some hotels and businesses have been operating at a reduced capacity, it's been business as usual for many of the country's resorts.
Health officials say that Covid-19 has killed over 218,007 in Mexico. Many of these people have died at home without being tested for Covid-19. Additionally, Mexico's testing rate remains low, at about 51,000 tests per million people.
So, what does this mean for you? For anyone traveling to Mexico, it's being advised that you monitor the Covid-19 situation in the country and make sure that your travel plans are fully refundable or that changes can be made at anytime.
In the meantime, tell us if you are planning any trips close to home this year, or are you planning on an adventure abroad? Drop us your thoughts in our comment section below. And as always, come back to The Go To Family for all the latest updates and information you need to know about Covid-19 related travel.
Be sure to check out our vlog The Go To Family. Connect with us on Instagram, Twitter, and Pinterest !