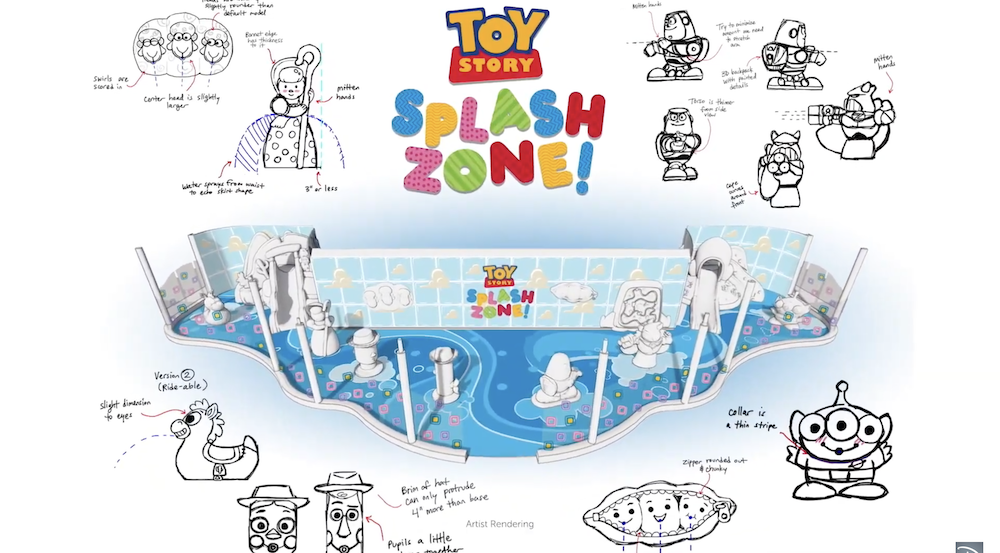 Fans of Toy Story will not be left disappointed when they sail the Disney Wish in 2022. Disney Parks Blog revealed that there would be plenty of Toy Story theming about Disney Cruise Line's new ship, the Wish.
The New Toy Story Splash Zone
On the uppers decks The Wish is introducing a new Toy Story-themed waterplay district designed especially for families with toddlers and young children. To "swim"-finity and beyond!
Children will have a tub-full of fun in the Toy Story Splash Zone, a water playground where Woody, Buzz and friends will be adorably reimagined as larger-than-life rubber bath toys that move and spray water at kids' whim. This concept art gives you a glimpse behind the scenes at what characters will be featured in this fantastical new space.
Inspired by the Disney and Pixar short "Partysaurus Rex," this bathtub-themed splash zone will combine the Old West of Woody's Roundup with the intergalactic world of Buzz Lightyear, featuring two toddler-sized slides and pop jets, geysers and bubblers galore.
To complete the splish-splashing antics, everyone in the family will enjoy a trip down Slide-a-saurus Rex – a double-looping waterslide that sends guests plunging "down the drain" with the rest of the toys when the metaphorical bathtub overflows.
Other features of this playful pool district will include Trixie's Falls — a six-inch-deep wading pool with a small fountain and waterfall — and Wheezy's Freezies, a smoothie bar serving up refreshing fruit blends for the perfect cool-down treat.
Book Now!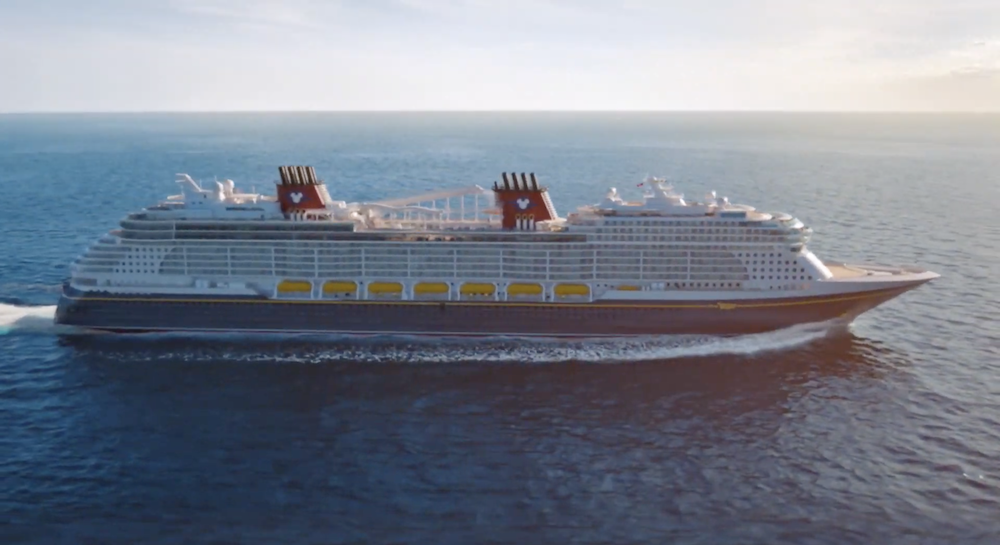 Bookings for The Wish open up to Castaway Club members and select Disney Guests opened Monday, May 17, 2021 with the general public able to book as of May 27, 2021. You can find pricing here.
Are you planning to sail aboard the Disney Wish? Let us know in the comment section below.
Be sure to check out our vlog The Go To Family. Connect with us on Instagram, Twitter, and Pinterest !