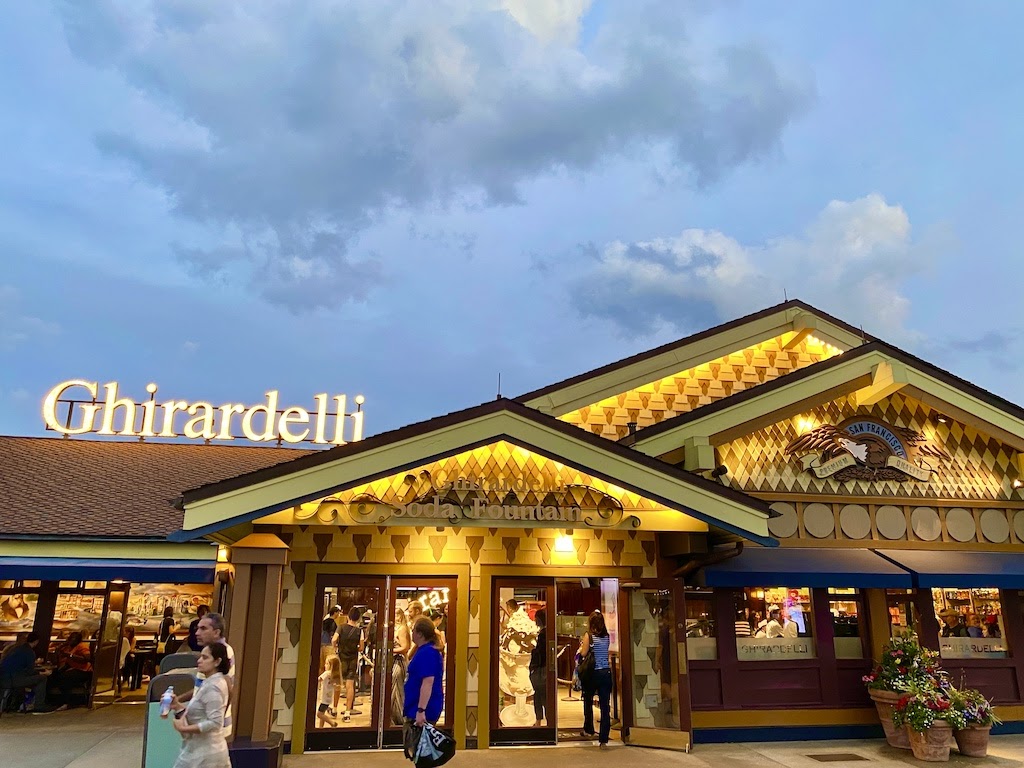 Just time for summer is a new sweet ice cream treat at everyones favorite chocolate shop at Disney Springs. Ghirardelli Soda Fountain and Chocolate Shop is offering a new speciality sundae named Ocean Beach.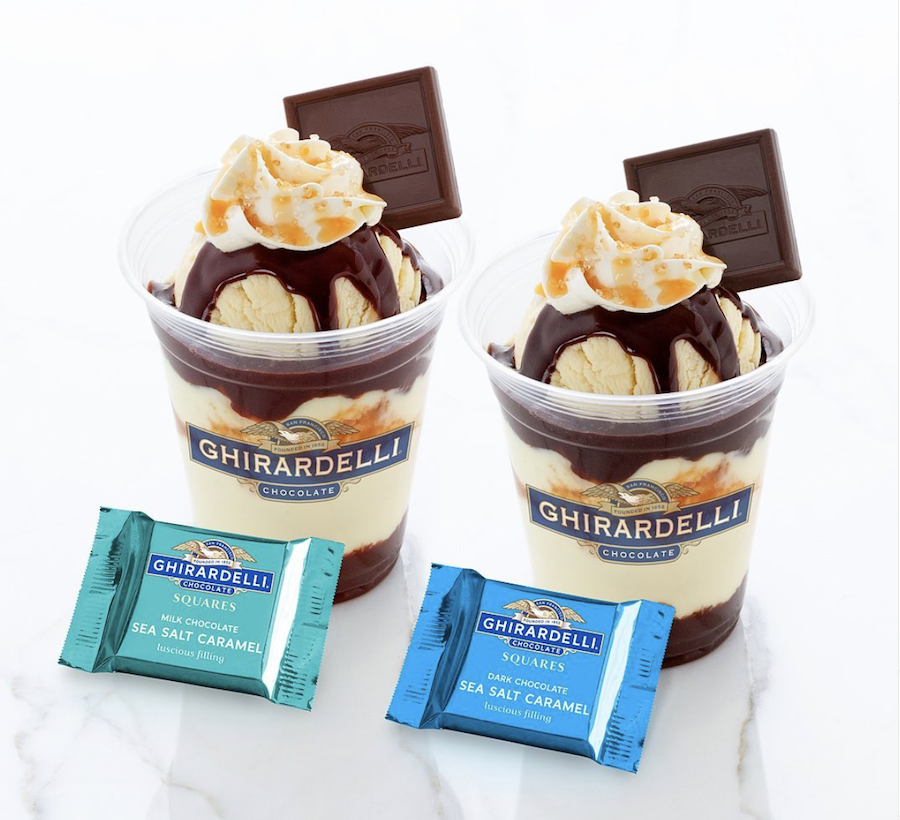 Ghirardelli's Ocean Beach Sundae includes vanilla Ice Cream, sea Salt, Caramel Sauce, and handmade Hot Fudge topped with Whipped Cream, Sea Salt and a Ghirardelli® SQUARES Milk Chocolate. The sundae retails for $12.95.
Disney Springs Instagram account announced the news:
"Enjoy @ghirardelli's delicious Ocean Beach Sundae loaded with Salted Caramel and their famous Hot Fudge —now available in Milk or Dark Chocolate! 🍫😍🍨 Enjoy the perfect pairing with their Chocolate Sea Salt Caramel Squares available in dark or milk chocolate," Disney Springs Instagram read.
Ghirardelli's is located in the Marketplace section of Disney Springs. Store hours run from 10:00 AM – 10:00 PM on weekdays and Snack: 10:00 AM – 11:00 PM on weekends. 
Be sure to check out our vlog The Go To Family. Connect with us on Instagram, Twitter, and Pinterest !