Disneyland wants to keep you healthy and safe but at the same time, they don't want to be all up in your business. There's a new report that suggests Disneyland Paris in France will not require a vaccine passport to enter their theme park this summer. Here's what you need to know.
You Might Not Need A Health Pass To Visit Disneyland Paris This Summer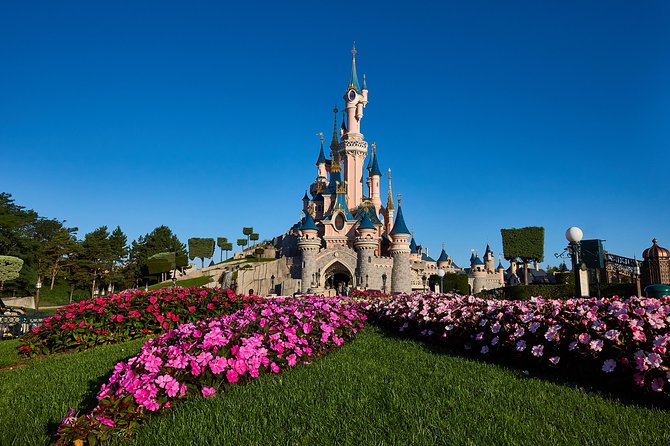 According to reports, while guests will certainly be required to wear masks, they won't have to present a vaccine passport upon entering Disneyland Paris' theme park. The DLRP Report says that French authorities have ruled out the use of a mandatory "health pass" for theme parks that would have required guests to show proof of vaccination or negative test to enter. This move has removed a major hurdle to the industry's reopening. Frankly considering the vast majority of EU citizens will be vaccinated by the time the park does reopen, this is music to a lot of Disney fans' ears.
Disneyland Paris has been closed since October and delayed a planned reopening in early April as France faced a new spike in Covid-19 cases. Luckily, France's expected rise in vaccinations and lower case rates mean it will likely soon be easier for Americans to visit. Those Americans who have been fully vaccinated are expected to be able to travel to the country this summer with a "special pass," though details are still being finalized.
While there's no reopening date as of press time for Disneyland Paris, new reports say that World of Disney in Disney Village will be reopening on May 22nd. We'll update you with all of the latest details as they come in.
How do you feel about this? Tell us, are you planning any trips for this summer? And if so, will you be traveling abroad or do you plan on staying close to home? Let us know in our comments section below. Also, don't forget to check back right here for all the latest news and updates on Covid-19 related travel news. We've got you covered!
Be sure to check out our vlog The Go To Family. Connect with us on Instagram, Twitter, and Pinterest !