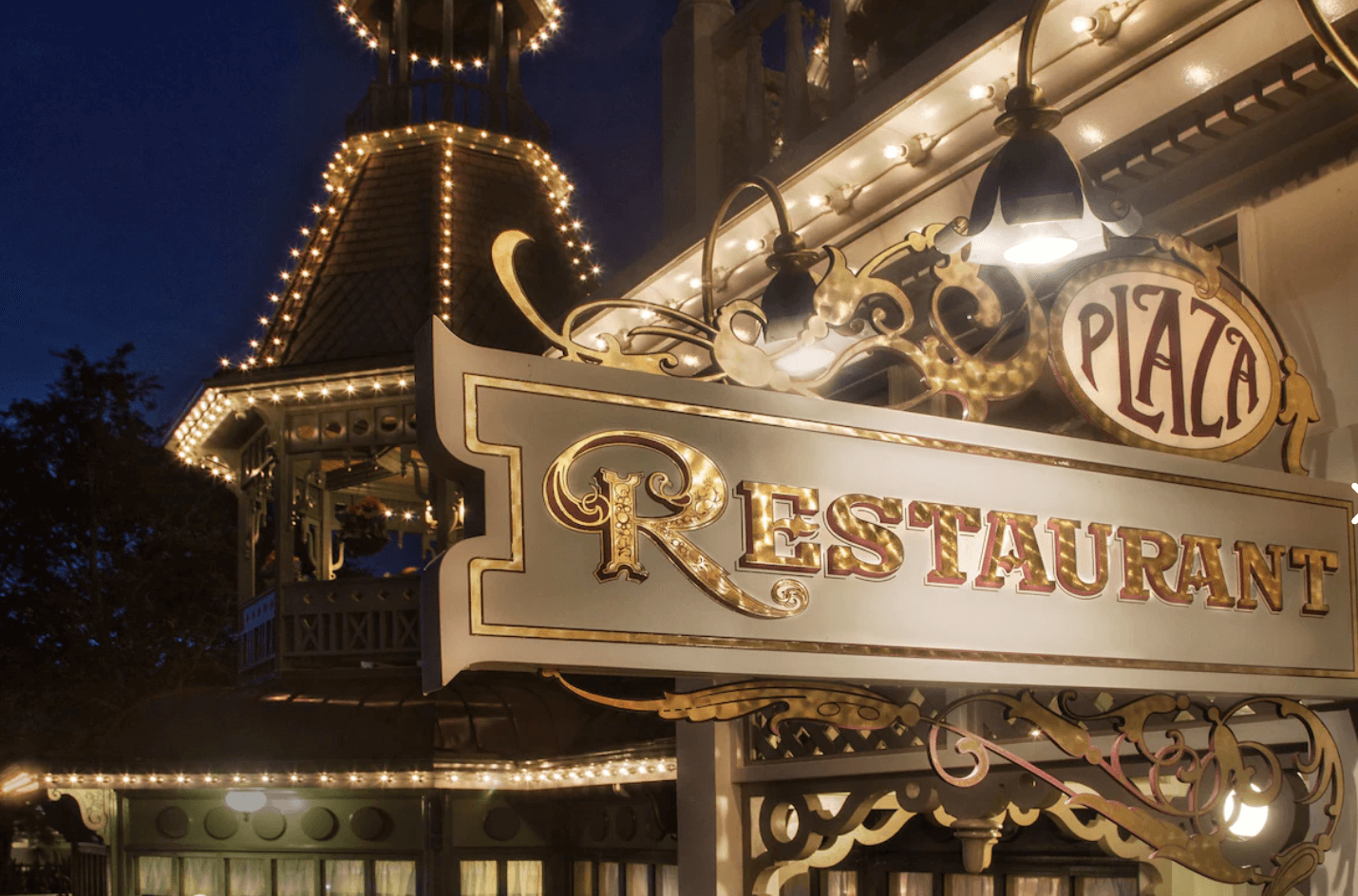 If there's anything that Disney guests miss more than Walt Disney World itself, it's the fun and incredible dining experience. In fact, many adult travelers go to both Walt Disney World in Orlando, Fl. And Anaheim, Calif. just for the food experience in itself. That's why fans are so excited to hear that one popular restaurant inside the Magic Kingdom is getting a major menu upgrade. We've got all of the details that you need to know right here!
Walt Disney World News: The Plaza At Magic Kingdom Gets A Major Menu Upgrade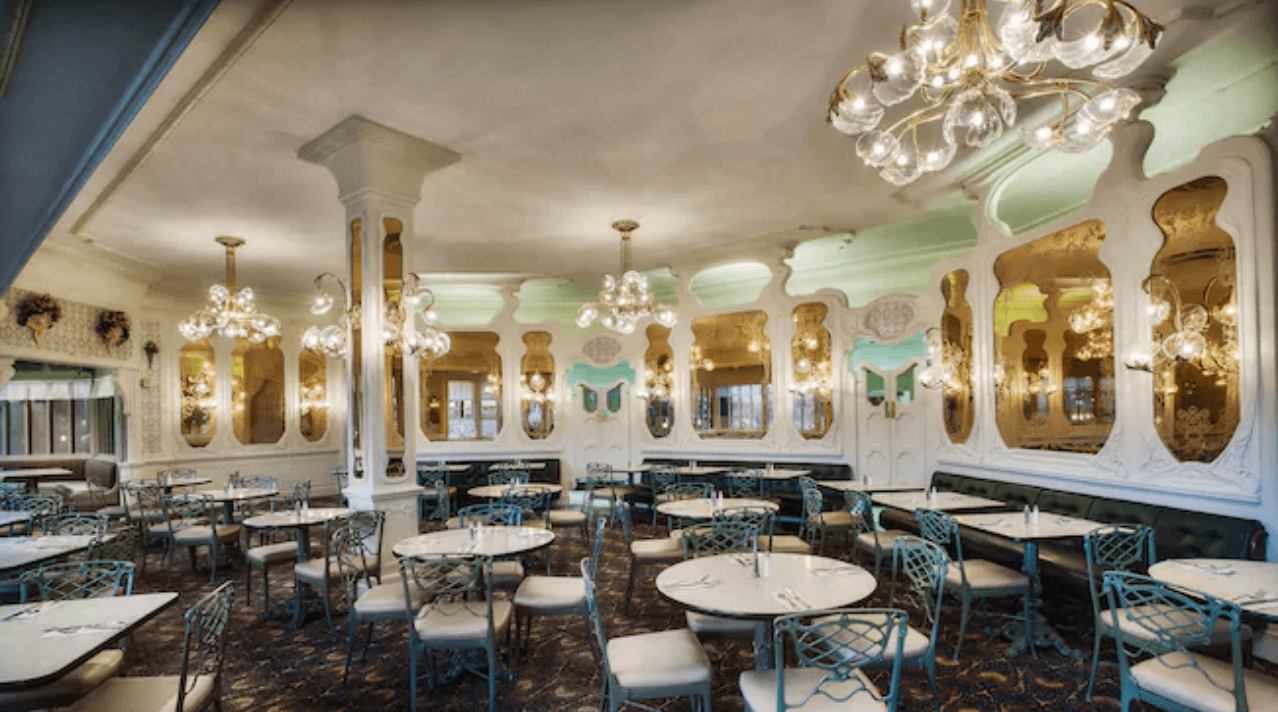 While there are certainly a lot of people who are fans of the themed restaurants all across Walt Disney World, which also includes EPCOT, Hollywood Studios, and Animal Kingdom, there is one little-known gem that visitors put on their to-do list each and every year: The Plaza in the Magic Kingdom. That's because fans consider it a hidden gem that has a great menu and even better service. And now the new menu is looking rather enticing!
Eagle-eyed fans have noticed that The Plaza has upgraded their menu. Their regular menu includes deli-style sandwiches, mouth-watering burgers, and decadent desserts. But now the restaurant has added even more choices, including more appetizers and entrees, including a wedge salad and loaded fries and even seared crab cakes and chili.
The Full Lunch Menu at The Plaza Restaurant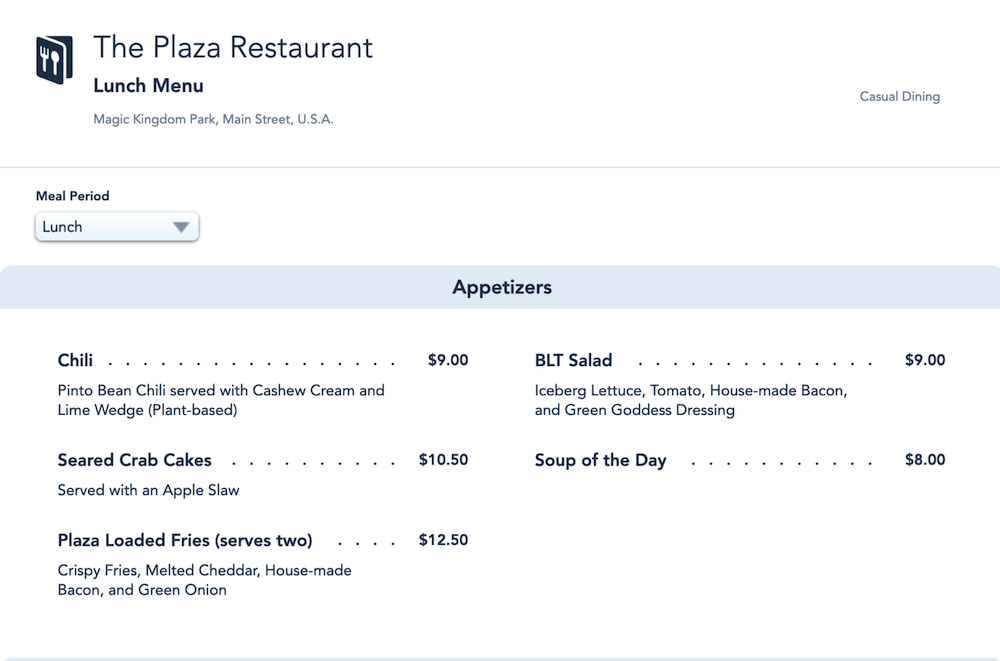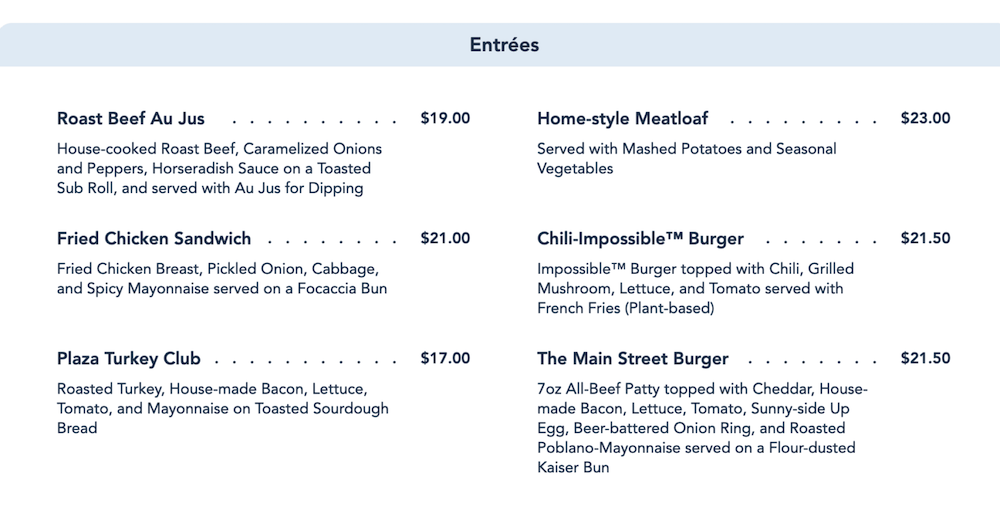 A few new entrees also include one new meatless option, the Chili-Impossible burger. As far as desserts are concerned, the menu now has a wide selection of cakes, shakes, ice cream, and sundaes. Guests have an option between chocolate cake, dark chocolate banana bread pudding, a brownie sundae, and The Plaza restaurant sundae. That, or they can just order several items at once and share! It's a Disney vacation after all, right?
Tell us, are you planning a trip to Walt Disney World this summer? If so, what are you looking forward to the most? Let us know in our comments section below! And as always, don't forget to come back right here for all the latest Covid-19 travel news you need to know.
Be sure to check out our vlog The Go To Family. Connect with us on Instagram, Twitter, and Pinterest !