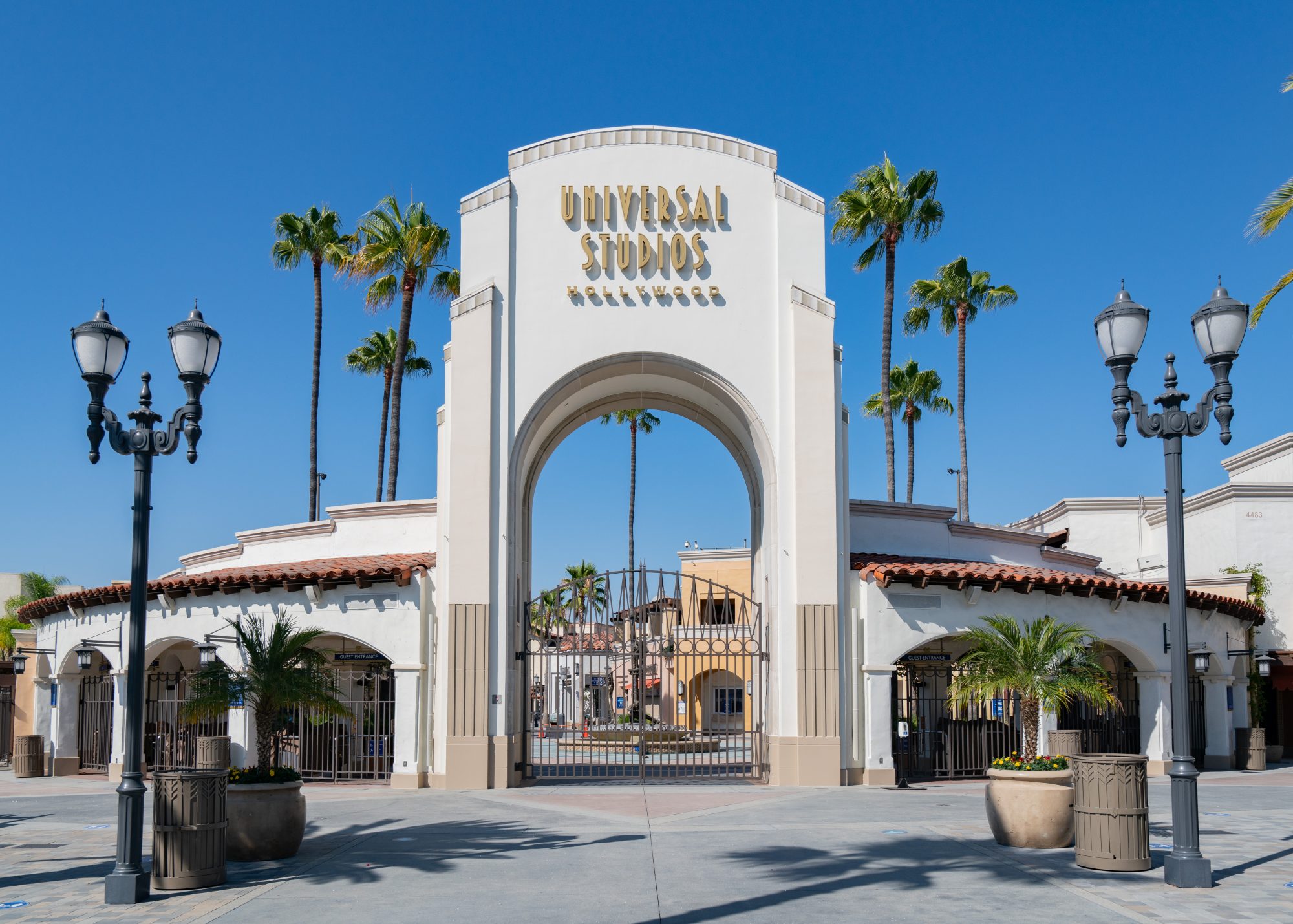 With more and more people getting vaccinated, theme parks in California are looking to open up their doors just a little bit wider this summer. In fact, reports suggest both Universal Studios Hollywood and Six Flags Magic Mountain in California are both hoping to make things a little less restrictive on guests this summer by operating at 35 percent capacity. Here's what you need to know.
Universal Studios Hollywood Looking To Operate At 35 Percent Capacity
According to reports, the state of California has just made Los Angeles County eligible to move into the least restrictive tier that it's seen ever since the Covid-19 pandemic began during the first quarter of 2020. Now that L.A. is in the Yellow Tier, that means theme parks like Universal Studios Hollywood and Six Flags Magic Mountain can admit more guest in the coming weeks and months ahead.
According to Local ABC in L.A, "Entering the yellow tier will primarily allow higher capacity limits at most businesses. Fitness centers, cardrooms, wineries and breweries, for instance, would be permitted to increase indoor attendance limits to 50%, up from the current 25%; bars would be able to open indoors at 25%; outdoor venues such as Dodger Stadium could increase capacity to 67%, up from the current 33%; and amusement parks could allow 35%, up from 25%."
Interestingly enough, Universal Studios can increase its capacity before Disneyland.  That's because Los Angeles County is reporting a new test positivity rate of just .07 percent. In comparison, Disneyland's Orange County is reporting an adjusted case rate of 2.4 and SeaWorld's San Diego County is at 5.0. This means it's still going to take some time before Disneyland can even consider opening up its park to more guests in the future. But with more and more people getting vaccinated, that might happen sooner rather than later. The good news though, is that California currently has the lowest new case rate among all 50 U.S. states.
Tell us, are you planning any trips this summer? And if so, are your adventures keeping you at home or are you looking to fly internationally? Let us know in our comments section below! And as always, don't forget to check back with The Go To Family for all your travel news right here!
Be sure to check out our vlog The Go To Family. Connect with us on Instagram, Twitter, and Pinterest !