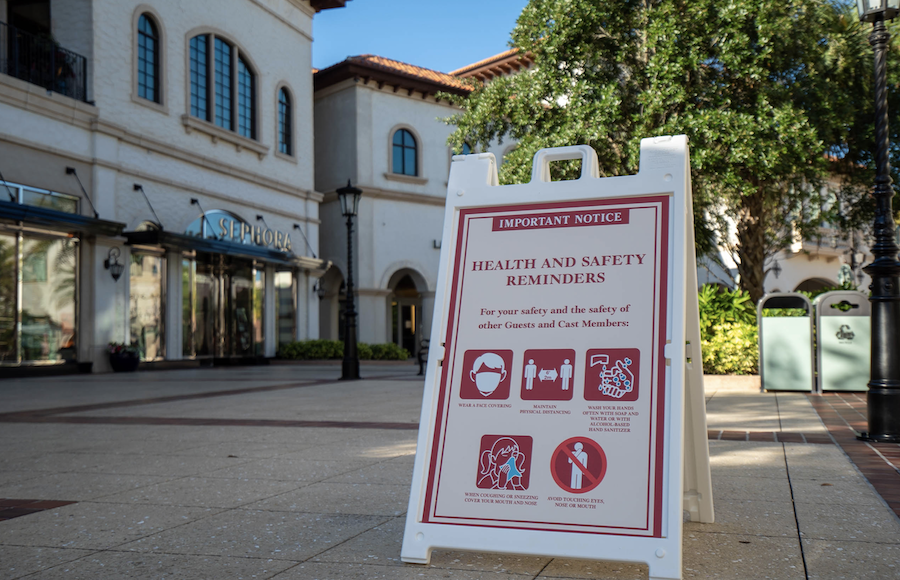 Walt Disney World has been clear they will continuously evaluate their COVID-19 health protocols over the next couple of weeks. Hence, it comes as no surprise that the company is about to change its physical distancing requirements. It appears that guests will no longer be required to social distance 6 feet apart at all locations.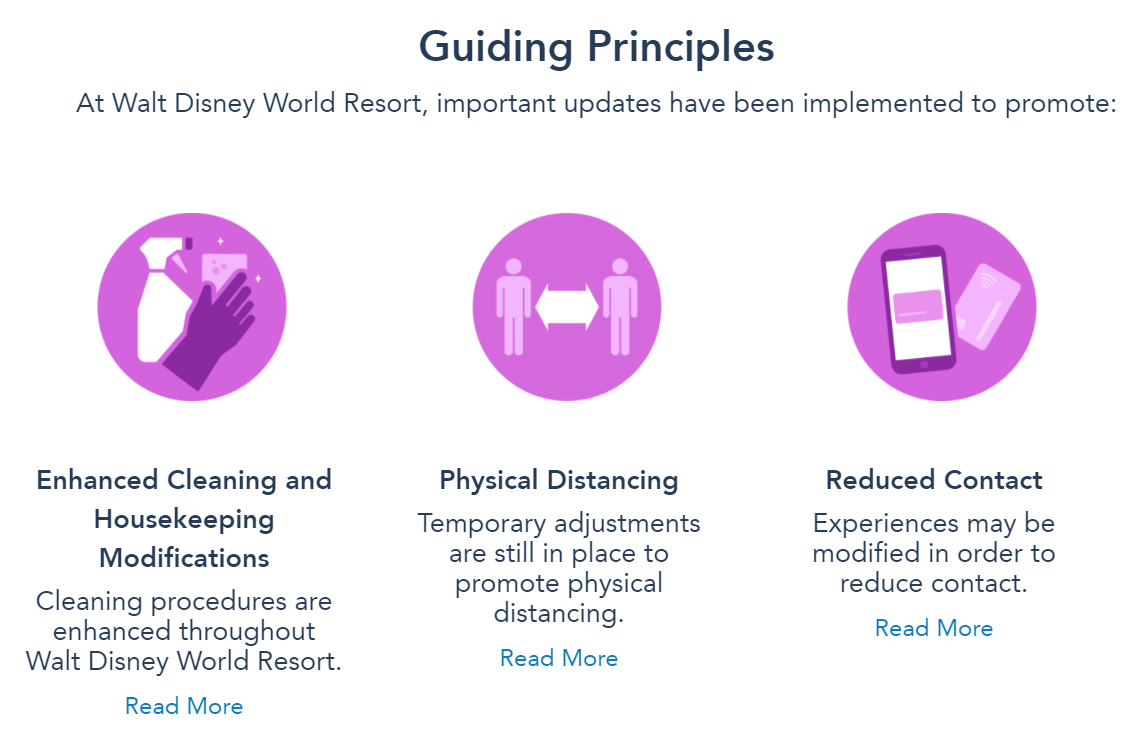 On Wednesday, the "Returning to a World of Magic" page on the Walt Disney World official website updated their health protocol image to remove the "6ft 2m" markings in the arrow to represent the distance in which guests must social distance. Additionally, the verbiage has been changed:
"While we will reduce physical distancing measures for Guests across many areas with a gradual, phased approach, six-feet distancing measures will continue in all dining locations, merchandise stores and in areas where Guests can temporarily remove their masks.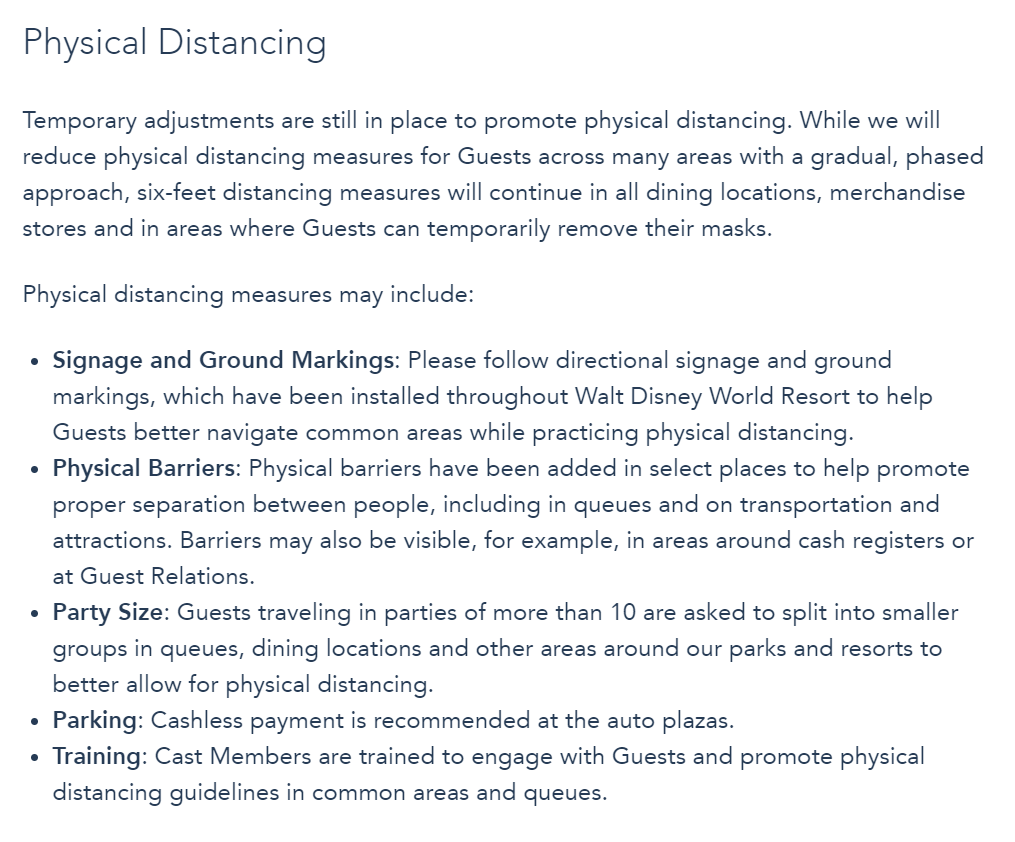 In other words, the 6 feet distance will be maintained in places where guests remove their masks, indoors and in stores. In outdoor places, attraction lines, and similar places it seems like Disney will be implementing changes that will no longer require 6 feet of space between guests.
This change comes after Walt Disney World removed temperature checks at theme parks and all resorts.
What do you think of Walt Disney World health protocols? Let us know in the comments below.