Disclaimer: Posts may contain affiliate links that help support The Go To Family website.
Walt Disney World's phased reopening is continuing to open more and more areas and attractions, much to guests' delight.
Another change up happening throughout Walt Disney World Resort is the lessening of Covid rules and regulations. A far more 'normal' feeling has fallen over the parks now that face coverings are no longer mandatory for guests while they are outdoors, temperature checks are a thing of the past and even physical distancing markers are on their way out!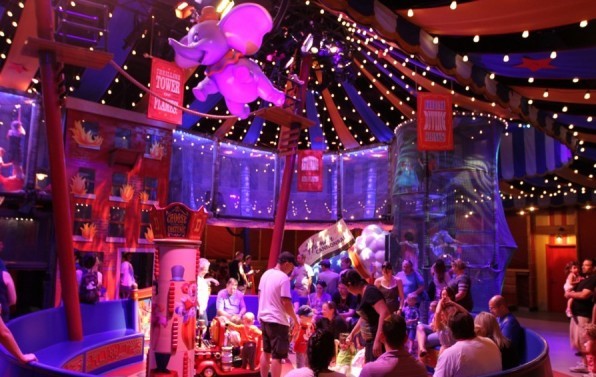 However, it has been noted by many disappointed, but understanding guests that the children's play areas have remained closed since Disney World reopened in the summer of last year. At EPCOT, Magic Kingdom and even off-park Disney World Resort locations, the high-touch play areas remained closed for safety, with physical distancing virtually impossible to enforce.
Now, in the latest change to occur inside the Magic Kingdom, the Dumbo play area under the big top has open up again inside Fantasyland.
The indoor play area serves as an attraction while guests wait for the main attraction- Dumbo the Flying Elephant. After receiving your pager, the family can run, slide and play under the big top…no more melt downs from those long waits!
Closed since March of 2020, the big top play area is the first to open at the Walt Disney World Resort, hopefully a trend that spreads to Animal Kingdom's Boneyard and Dig Area as well as the free play water areas, then of course, to the resorts.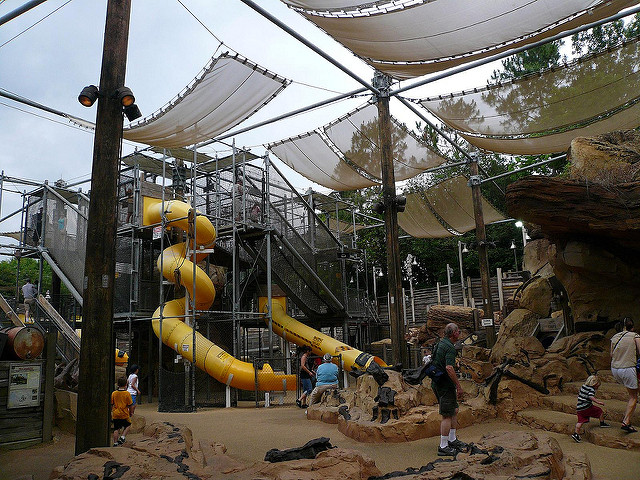 All guests must wear a face covering while using the indoor Dumbo play area and capacity is lower than what you would have found pre-pandemic, but other than that the kids are free to run and play and be normal again before taking flight on Dumbo's Flying Elephant.
Be sure to check out our vlog The Go To Family. Connect with us on Instagram, Twitter, and Pinterest !