Disclaimer: Posts may contain affiliate links that help support The Go To Family website.
It's safe to say that 2021 is gearing up to be a much better year than 2020 and in all aspects, too. There's a new report that says the EPCOT International Food and Wine Festival at Walt Disney World will be introducing eight new food booths this year. Yes, you read that right: eight booths of delicious and savory delights! Here's what you need to know.
EPCOT International Food And Wine Festival To Add 8 Food Booths This Year
With the EPCOT International Food and Wine Festival kicking off in a few short weeks, Disney has announced the introduction to eight new food booths, which are also known as Global Marketplaces. The festival will also feature new live entertainment offerings.
In addition to returning booths such as Germany, Canada, Greece and Hawai'i, the event will feature several new ones in Morocco, The American Adventure and elsewhere in the park, there will be several new ones that include Brew-Wing, Rotunda Bistro, and Tangerine Café: Flavors of the Medina and more. Fans are also excited about the Swiss-inspired The Apls, which will feature Alpine cuisine, like warm Raclette Swiss cheese served with a baguette.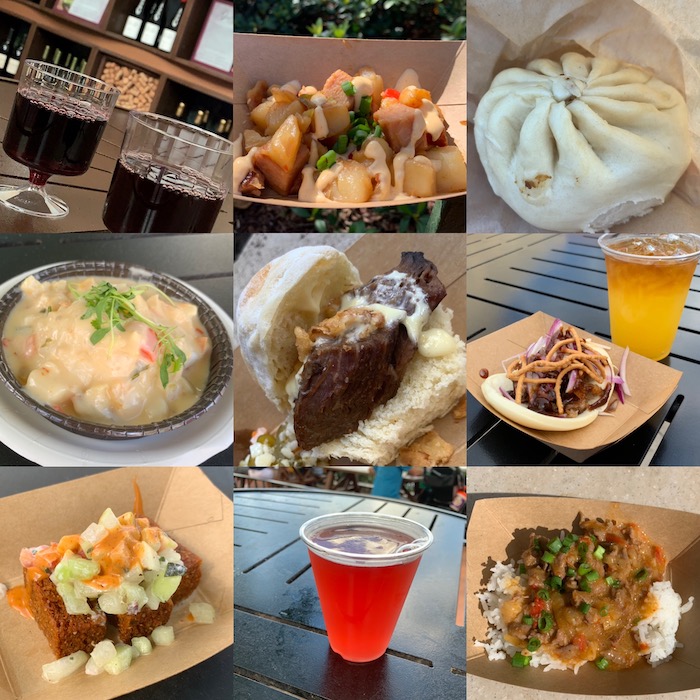 The full line up includes:
The Alps – Opening October 1
Australia
Appleseed Orchard
Belgium – Opening October 1
Brazil – Opening October 1
Brew-Wing at the Epcot Experience – NEW!
Canada
China
The Donut Box
Earth Eats hosted by Impossible™
Flavors from Fire hosted by The NFL on ESPN
France
Germany
Greece
Hawaiʻi
Hops & Barley
India – Opening October 1
Ireland – Opening October 1
Italy
Japan
Kenya – NEW! Opening October 1
Lobster Landing – NEW! Opening October 1
Mac & Eats – NEW! Opening October 1
Mexico
The Noodle Exchange – NEW!
Refreshment Outpost
Refreshment Port hosted by Boursin® Cheese
Rotunda Bistro – NEW!
Shimmering Sips hosted by CORKCICLE®
Spain – Opening October 1
The Swanky Saucy Swine – NEW!
Tell us, how you do feel about this? Are you planning any trips this summer? If so, will you be staying close to home, going on a cruise, or traveling internationally for the first time in a year? Drop us a line with your thoughts in our comments section below. Also, don't forget to come back to The Go Family for all the latest updates on Covid-19 related travel news right here.