Disclaimer: Posts may contain affiliate links that help support The Go To Family website.
It has been a hot minute since there has been any nighttime entertainment at Walt Disney World's Magic Kingdom. However Main Street USA looks to set be lighting up more than just smiles for the park's 50th anniversary, beginning on October 1st .
Unofficially, Disney World looks to be prepping Main Street USA for projection mapping, with many speculating the nighttime projections will be in celebration of 50 years of Disney magic in Orlando.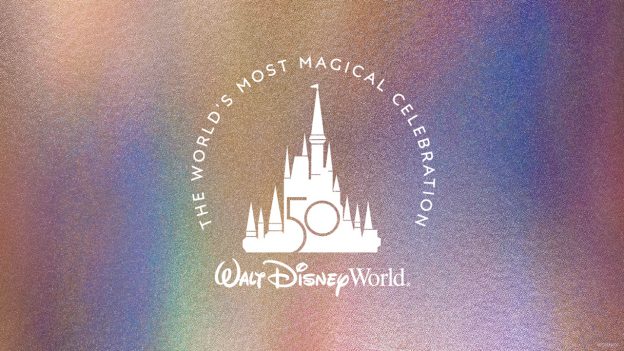 It could be an addition to the park's Happily Ever After fireworks spectacular that is (unofficially, again) meant to resume on June 21 as per a leaked, then removed announcement.
Or, more than likely, the Main Street projections will be a part of the promised Beacons of Magic- a lighting projection designed to tie all four of the parks- Magic Kingdom, Disney's Animal Kingdom, EPCOT and Disney's Hollywood Studios together, "beckoning all to come and celebrate".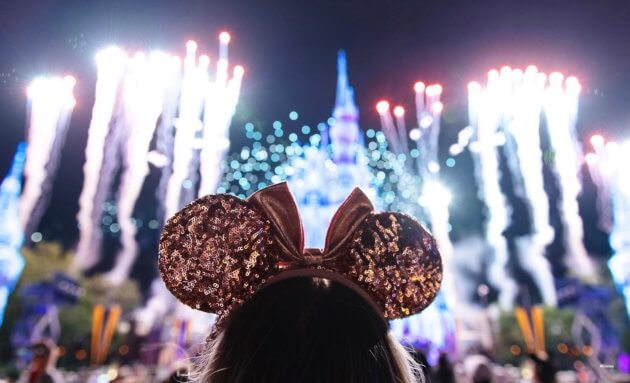 In fact, it would be unsurprising if the Beacons of Magic swallowed up Main Street Projections, the Happily Ever After fireworks and any future night time parades in the park to make one huge lighting spectacular.
Lighting up Main Street USA may be a first for Disney World, but not for the Disney Parks as a whole.
Main Street USA in Disneyland was lit up with a large scale projection show in lieu of using Sleeping Beauty's Castle while it was being beautified. A show called "Mickey's Mix Magic" played in the absence of the castle nighttime show.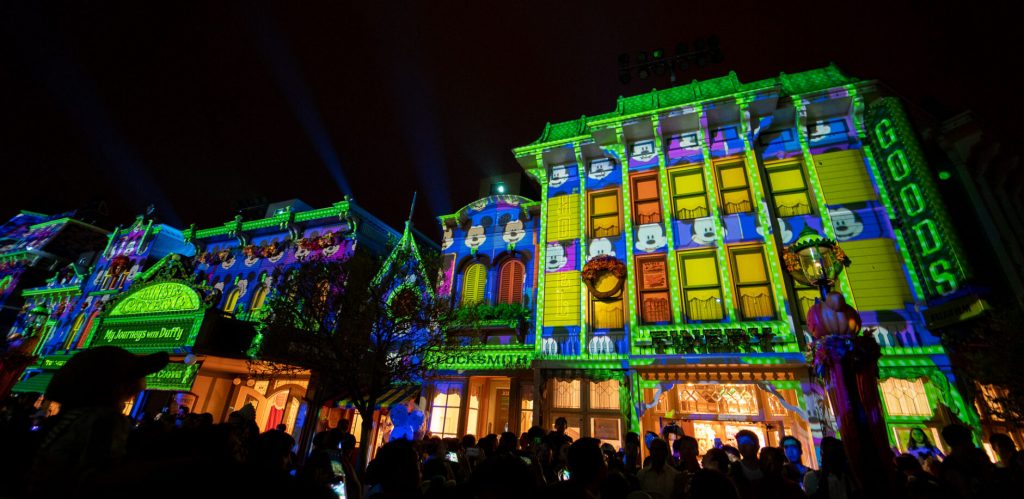 Hong Kong Disneyland also acted similarly, debuting "We Love Mickey", a Main Street USA projection show that also stood in place while their castle was under construction.
Though work has been happening on Disney World's castle, it appears it will be 100% ready to go for its own projections, along with Main Street USA rather than an either/or situation.
While we await an official announcement, the Main Street projection does remain to be mere speculation. All we know is that we all need a little magic to light up the night at Disney World…and soon!
Be sure to check out our vlog The Go To Family. Connect with us on Instagram, Twitter, and Pinterest !