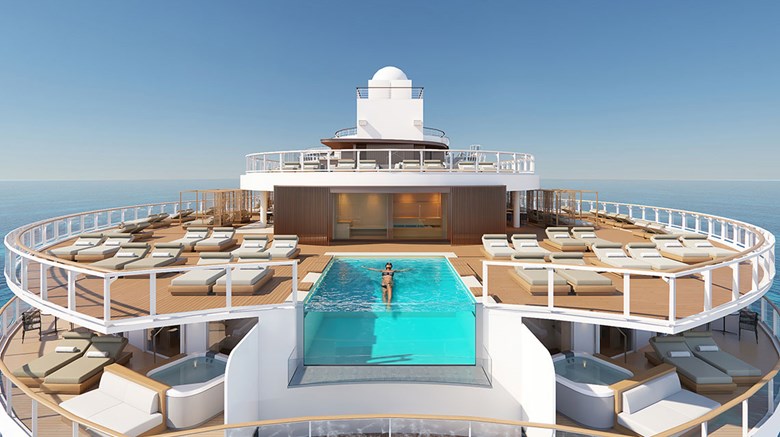 She's finally here! Well, not quite, but it's progress! There are new reports that say Norwegian Cruise Line's newest ship, the Norwegian Prima, has reached another major construction milestone. That's because it was floated out from the drydock where she's stationed at the Fincantieri shipyard in Marghera, Italy. Here's what you need to know.
Here's What You Need To Know About Norwegian Cruise Line's Newest Ship, The Norwegian Prima
Norwegian Prima is a Project Leonardo class cruise ship operated by Norwegian Cruise Line. She is the first of six Project Leonardo class ship in the NCL fleet. The floatout means that the external work and the painting has been completed, including the striking hull artwork designed by Italian graffiti artist Manuel Di Rita. Now fans are just waiting for the work to be done in the interior of the ship before it is officially delivered to Norwegian and ready for cruising next summer.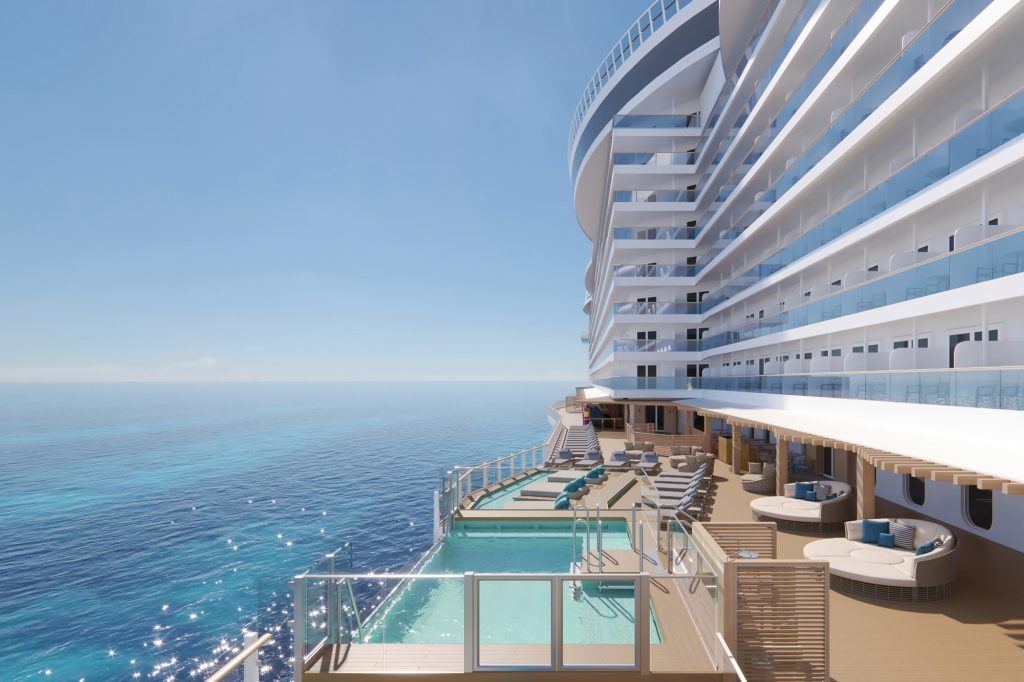 "A ship's float out is always a significant milestone, but this one is particularly special," said Harry Sommer, president and chief executive officer of Norwegian Cruise Line. "Our 18th ship, Norwegian Prima represents an exciting new chapter for our Brand and the first vessel to be delivered in our groundbreaking new Prima Class. We've worked closely with our partners at Fincantieri to deliver a truly remarkable vessel. Their passion, skill and craftsmanship has brought to life one of the most stylish and innovative ships to ever set sail. I'm thrilled we're now one step closer to welcoming our guests onboard in just 12 months' time."
It will stretch 965 feet long and will weigh 142,500 tons and have features that have never been seen on previous Norwegian ships, such as a food hall, two glass bridges, and a decorated hull. If that weren't enough, it will also have more outdoor and pool deck space than any other Norwegian ship. That redesign will see a massive amount of public space (which is great for social distancing) along with a pool deck up top. It will feel like a ship within a ship, too. The larger layout will also include its own private spa, dining, lounge, pool deck and infinity pool.
In the meantime, tell us, where are your travels taking you this season? Drop us a line with your thoughts in our comments section below. How concerned are you about all of the new travel rules and regulations this year? Also, come back here for all of the latest news, details, and updates you need to know before your next adventure!
Be sure to check out our vlog The Go To Family. Connect with us on Instagram, Twitter, and Pinterest !