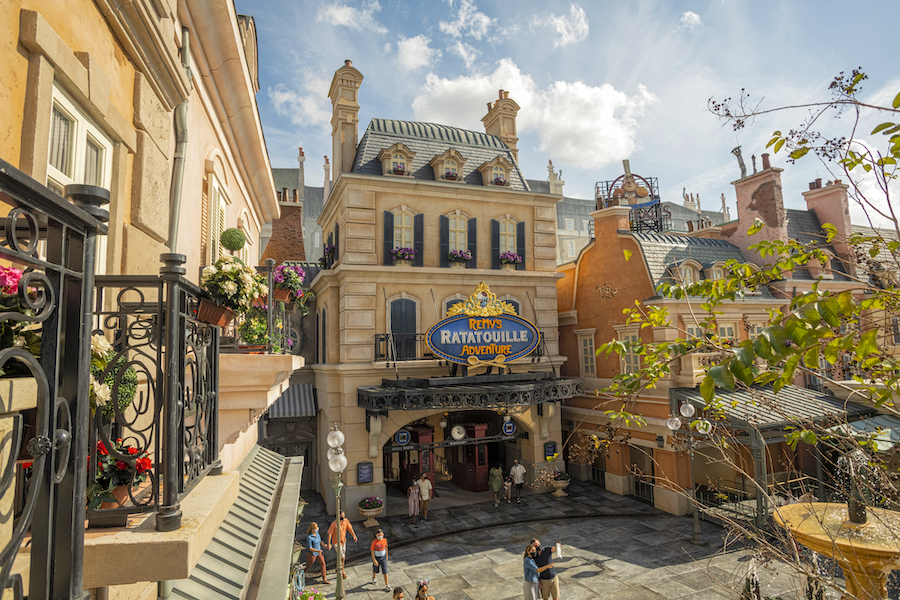 We've got some more exciting details about the all-new Ratatouille ride at France pavilion expansion at EPCOT. Senior Production Designer with Walt Disney Imagineering Joe Vitale recently gave fans a little sneak peek as far as what to expect from both the ride and the expansion of the pavilion in a new Disney blog. Here's what he has to say.
Here's What You Need To Know About The New Ratatouille Ride And France Pavilion Expansion At EPCOT
Remy's Ratatouille Adventure Grand Opening at EPCOT Set for Oct. 1, 2021, in Honor of Walt Disney World 50th Anniversary. Based on Disney and Pixar's Academy Award-winning "Ratatouille," the experience will be part of a newly expanded France pavilion inside EPCOT that will also open in October. But according to reports, cast members and pass holders will get a special preview before everyone else.
Vitale had this to say about the project:
Walking from the existing France pavilion into our new mini-land, you'll find a beautiful allée along the water, designed to evoke the feeling of a Parisian park beside the river Seine. As you take a stroll along this path, made to look like the decomposed granite often found in parks and gardens throughout Paris, be on the lookout for rat motifs in the railing and cast-iron benches that begin to hint at the world of Chef Remy awaiting you around the corner.
Continuing down this path and turning onto the new Allée des Marchands (Alley of the Merchants), you'll soon find La Crêperie de Paris, serving sweet crepes and savory buckwheat galettes. The restaurant features a traditional blue façade found throughout the Brittany region of France, which is both well known for its crêpes and the inspiration for our own eatery within EPCOT.
Beyond the crêperie, you'll soon pass beneath an ornate, cast-iron arcade that creates a natural transition from our real-world celebration of France to Remy's fantastic Paris, as depicted in Disney and Pixar's award-winning film "Ratatouille." Facades in this area feature a bolder color palette and exaggerated architectural details, evoking the whimsical world of Paris seen in the film.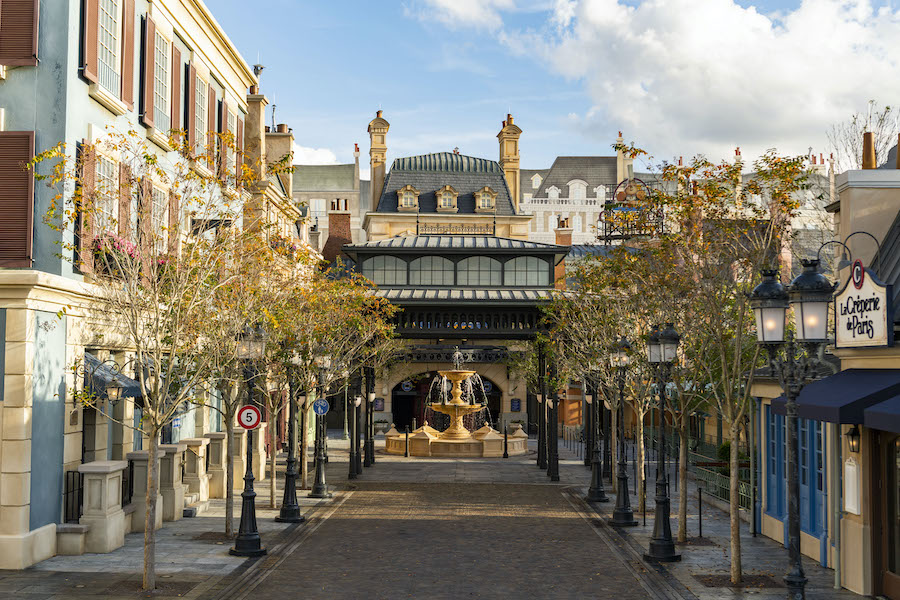 In the meantime, tell us, where are your travels taking you this season? Drop us a line with your thoughts in our comments section below. How concerned are you about all of the new travel rules and regulations this year? Also, come back here for all of the latest news, details, and updates you need to know before your next adventure!
Be sure to check out our vlog The Go To Family. Connect with us on Instagram, Twitter, and Pinterest !