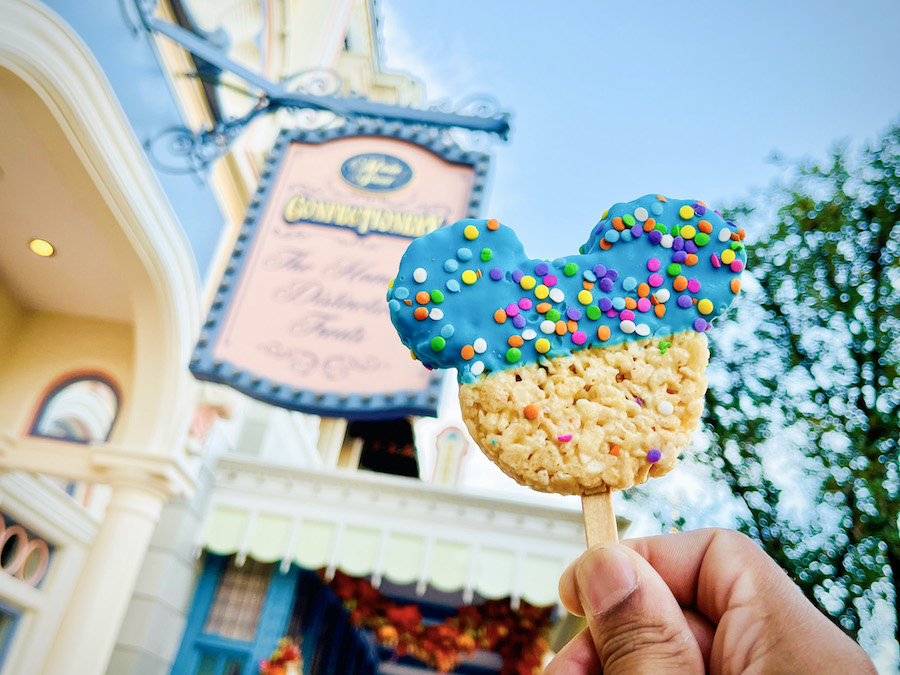 We've got good news for fans of Walt Disney World's Main Street Confectionery in the Magic Kingdom. The show will officially be open again beginning on September 29. While previous reports indicated that it was originally scheduled to reopen on October 2, the date has been pushed up a little and just in time for Disney's 50th-anniversary celebrations. Here's what you need to know.
Walt Disney World Update: The Main Street Confectionery Is Now Open Again
Beginning Wednesday, September 29, the Main Street Confectionery will be open from 9 am to 10 pm. The shop is a three-minute walk from Buzz Lightyear's Space Ranger and certainly a guest favorite too! Here's a little sneak peek as to what to expect from the Disney Parks Blog:
When you step into this charming, turn-of-the-century sweet shop, one of the first new things you'll see is the colorful candy wall, which includes 38 varieties of M&M'S and SKITTLES! If you're in the mood for something savory and sweet, you can now personalize your popcorn experience with multiple combinations. Select from four popcorn flavors – caramel, rainbow fruit, buttery, cheddar – and then top it all off with a selection of M&M'S or SKITTLES candies or perhaps even with some chocolate drizzle for an extra sweet treat!
For many Magic Kingdom fans, the Main Street Confectionery is where you can get the best caramel apples and peanut brittle, and fudge in the theme park. It's also where character-inspired candy apples and Mickey Krispie treats are made. In addition, the signature Magic Kingdom shop will offer limited-time treats for "The World's Most Magical Celebration." The sweets will be available beginning October 1st. This includes character-inspired candy apples and Mickey-crisped rice cereal treats.
In the meantime tell us, do you have any plans for fall travel? And if so, where is your next destination? Let us know in our comments section below. Also, don't forget to come back to The Go To Family for all the latest news and updates that you need to know from the travel world right here!
Be sure to check out our vlog The Go To Family. Connect with us on Instagram, Twitter, and Pinterest !